West Auckland residents were in for a surprise when a New Zealand fur seal appeared at Blockhouse Bay beach last night.
The seal, still basking in the sun this morning, drew a small crowd of excited spectators.
"One guy told us initially he thought it was a dog trapped but then when we went over we realised [it was a seal]," said eyewitness Bryn Litherland.
"It was just chilling there in the sun, having a good time."
Information on the Department of Conservation's website says seals appearing on beaches and even further inland will become more common as seal pups start to wean through July to September.
New Zealand fur seals were once endangered, but their population has improved in recent years, meaning sightings may become more common.
DOC says seals are explorers by nature, and may even wander up to 15km inland.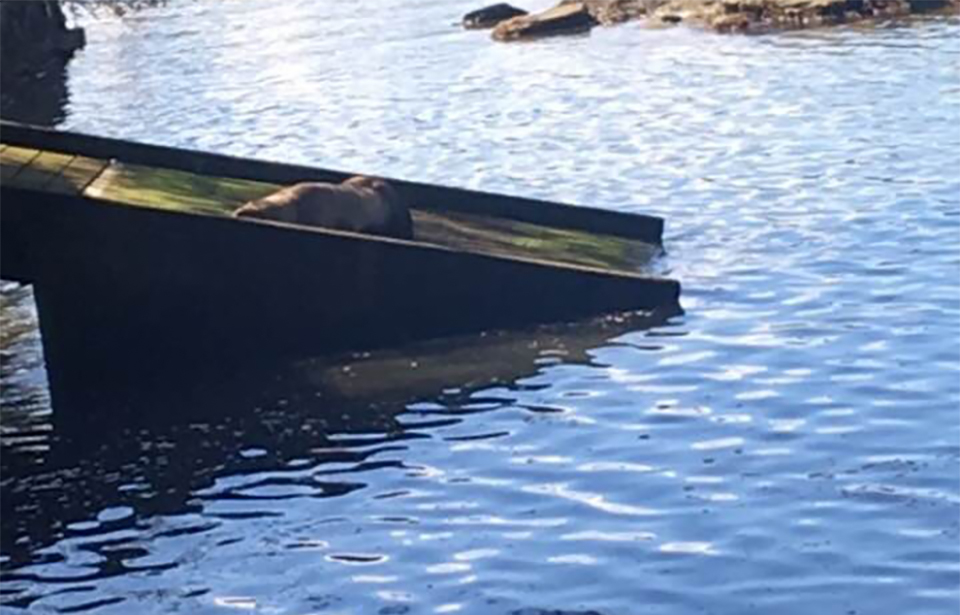 Mr Litherland says a spectator wanted to approach the seal for a photo – which DOC says not to do because the animals may bite IF provoked.
If you've spotted a seal, DOC says you should:
Stay at least 20m away
Not disturb seals by making loud noises or throwing things
Keep dogs and children away
Not feed the seals
Never attempt to touch a seal
If a seal is injured or in danger, call 0800 DOC HOT (0800 362 468), or visit DOC's website for more information on what to do.