Looking at health through a science and te ao Māori lens could be the answer to increasing COVID-19 vaccination rates - and to a more equitable health care system.
The Malaghan Institute's Biology Research Fellow Dr. Georgia Carson (Ngāti Whakaue) says there is a "long way to go" in understanding te ao Māori traditions among health policy decision-makers in Aotearoa.
Carson says that some progress has been made with Vision Mātauranga receiving government funding and the greater access to vaccines with more mobile vaccination clinics.
"We need to combat tokenism and (…) increase understanding of Māori differences in family structure, housing, lifestyle, values, demographics and attitudes," she says.
"Mātauranga integration means adhering to Te Tiriti o Waitangi by letting Māori led health providers carry out the processes that they know work for Māori people."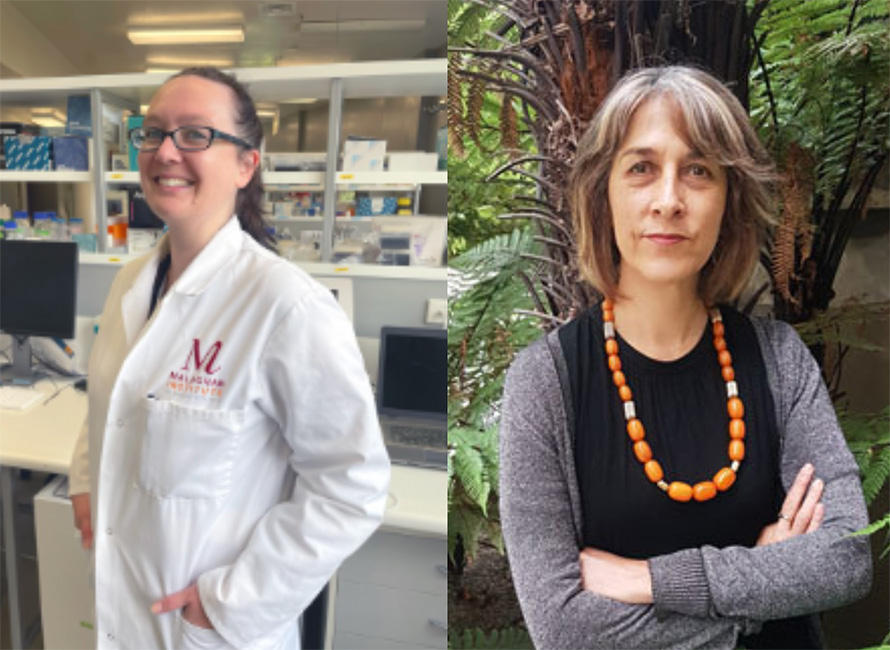 Dr. Georgia Carson (left) and Dr. Katharina Ruckstuhl (right). Photos: The Malaghan Institute and The University of Otago
The University of Otago is also pushing for mātauranga by seeking a postgraduate student to explore how the science sector can work better for Māori.
Project supervisor Dr. Katharina Ruckstuhl (Ngāi Tahu) says the master's opportunity came about because "science and technology affects all our lives."
"To me, mātauranga is something that has been gifted to us from our ancestors, but it is also something that needs to be figured out for contemporary times."
The new Māori Health Authority - set to start July 1 - will involve iwi and health leaders who Ruckstuhl says will no doubt strive for a greater inclusion of mātauranga.
"There's still a lot of mahi to be done with a lot of disinformation about tamariki vaccines," says Ruckstuhl, "but it's also about working with whanau where they're at - not making judgements."
Mātauranga Māori has been debated as a controversy in New Zealand science before.
In July last year, RNZ reported that seven University of Auckland professors raised their concerns in a Listener article about proposed NCEA changes, particularly regarding the sciences.
These changes proposed by the Ministry of Education were titled 'Equal status for mātauranga Māori in NCEA'.
"My opinion is that many Māori are entirely beyond the question about 'is mātauranga scientific'," says Ruckstuhl.
"We need to be looking for where mātauranga and health science can together contribute to Māori and - by extension - all people's improved health."
These statements from academics come two months after The Green Party called for a long-term, well-resourced Māori and Pasifika led approach to vaccination against COVID-19.