Female powerlifters are pushing for change in public perceptions of the sport, with an unprecedented number in attendance at nationwide competitions.
Auckland held its powerlifting championships in April and of the 106 competing in the competition over the weekend, more than a third were women.
Female powerlifter Gabriella Templer said the perception of the sport is changing.
"I thought the sport would be filled with giant 'strong-men', and it just isn't. It's really accommodating and these people are real athletes."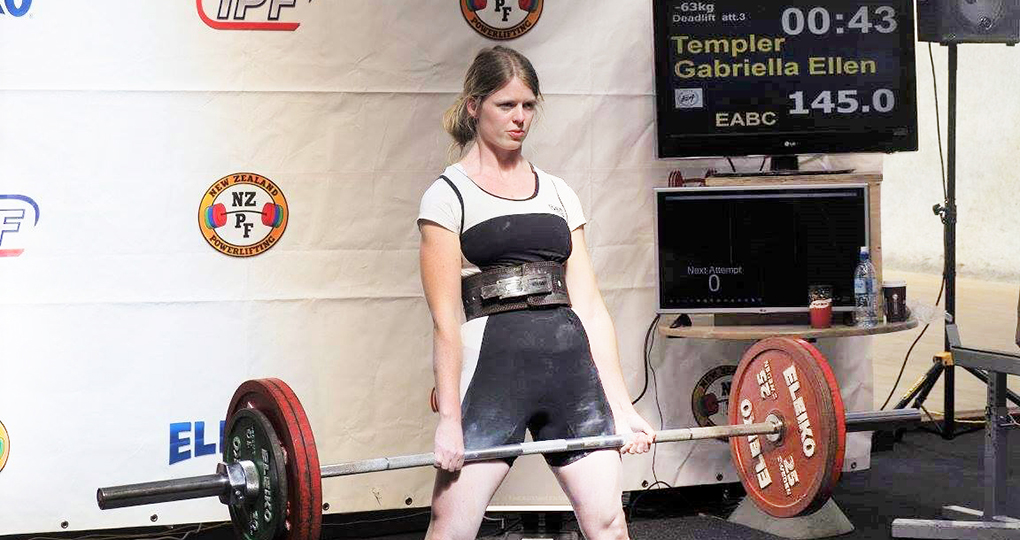 Medical student Gabriella Templer stands strong with 145kg. Photo: Supplied / APA
Templer is a fifth-year medical student who started powerlifting classes casually once a week in April 2015.
"Everyone in the class was a woman which was amazing. It's a totally different scene to what people expect."
The head coach of the New Zealand Powerlifting Academy, Dominique Basabas, said the sport had become more popular nationwide.
"With Saturday being almost entirely filled with female lifters, the sport landscape is dynamic and powerful," said Basabas.
"It's growing faster than we can manage it really, with both men and women."
Angus Blair, who trains and competes in the sport, attributes the "spike in interest" to cross-fit.
"It's a real gateway for people. People see the sport on social media and they want to go out and do it, as opposed to being facilitated through schools or clubs."
With powerlifting nationals in August, the training for these athletes is just beginning.