Brazen knifepoint robbery of local dairy sparks outrage - and support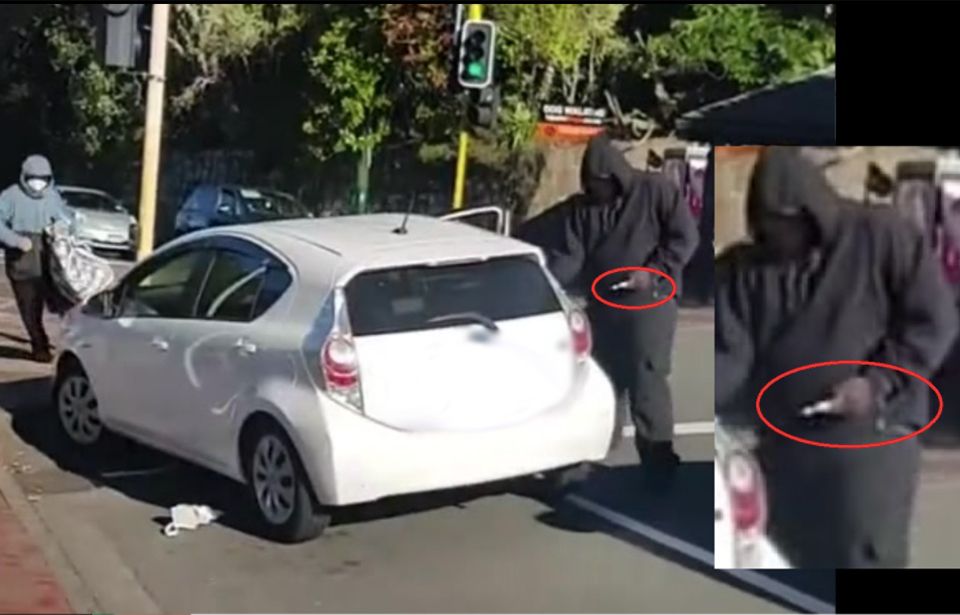 THE ROBBERS' GETAWAY WAS CAUGHT ON VIDEO BY A WITNESS. SOURCE: TIKTOK
A daytime dairy robbery at knifepoint in front of horrified locals has outraged a West Auckland community, since praised for their support by the owner's family.
And the national Dairy and Business Owners Group is calling for more stringent measures given the frequency of such attacks.
It was just 9.50am when three offenders attacked the Scenic Dairy in the heart of busy Titirangi township, seizing up to $7000 of cigarettes, on Monday (March 28).
The owner's daughter, whose mother was alone in the shop, has praised locals at the scene as well as the community for its kindness.
Titirangi Kebab shop owner Thomas said in 21 years of business he had never seen anything as horrific in the village.
"I heard screams across the road, so I ran outside to see these three guys, one of which had a big knife, like a machete, and another with a bag full of things taken from the dairy".
Witness Lucy Richter said the incident was terrifying and incredibly surreal given it was in daylight.
"I couldn't stop shaking for hours," she said.
The daughter of the dairy owner, who wished to remain anonymous, said it will take some time for her mum to recover, having been alone at the time of the store's robbery.
But the family is incredibly thankful for all the community support, she said.
"We wouldn't feel as safe if it wasn't for the people of Titirangi... especially those who helped call the police.
"Truly everyone in Titirangi has been so kind and respectful after the robbery."
She estimated between $6000 and $7000 worth of cigarettes was stolen.
A TikTok video circulating on social media shows the offenders jumping into a getaway car amid shocked bystanders and driving away in front of other traffic.
Locals took to social media to express their outrage on the community's Facebook page.
"This is ridiculous. Lots of families, including small kids come up to the dairy... the f***ers need to be arrested," said one.
"We can't feel scared in our own community."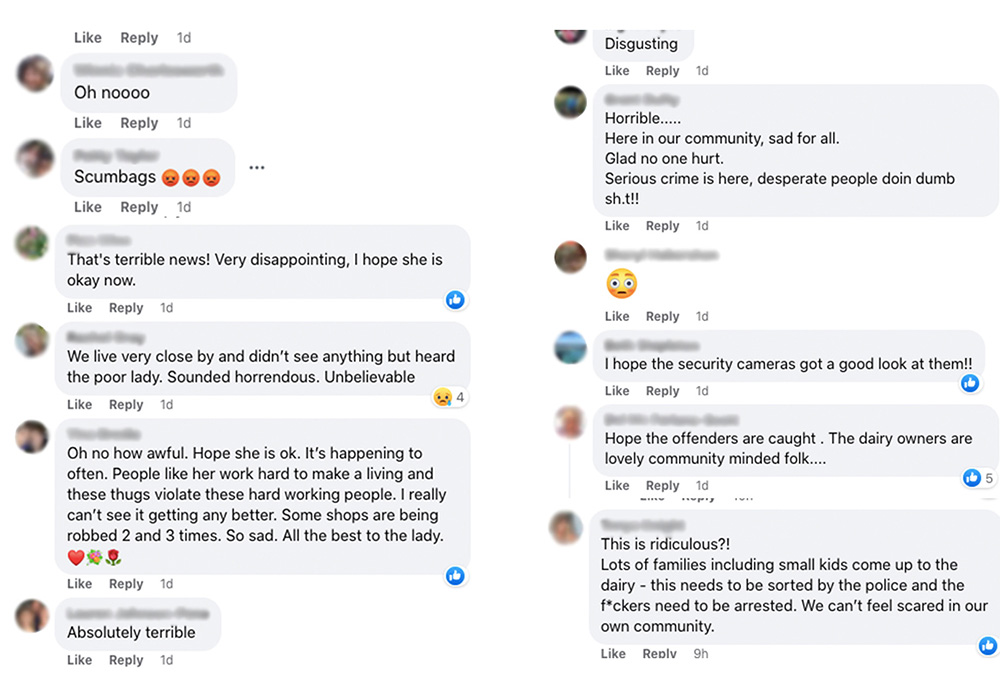 JUST SOME OF THE OUTRAGE EXPRESSED BY TITIRANGI LOCALS. SOURCE: TITIRANGI COMMUNITY FACEBOOK PAGE
Greg Presland, local board deputy chair, said "People were shocked as nobody has ever expected something like this to happen in our peaceful village."
Meanwhile Dairy and Business Owners Group chairman Sunny Kaushal, says the reality is that crimes against dairy and others vendors are a daily occurrence across Auckland.
"There is hardly a day that goes by without an incident of crime targeting these hard-working businesses across NZ.
"2021 statistics show that every single day of the year, vendors and dairies are reporting approximately 119 offences to the police every day."
This includes assaults, robberies, reported workers, thefts, and sexual assaults.
Kaushal says government policies are "too soft," and more stringent laws need to be put in place to reduce the level of crime.
Police are making enquiries to identify those involved, said Inspector Sunny Patel, Waitematā West area commander.
"Fortunately, no one was injured but staff were understandably left shaken," he added.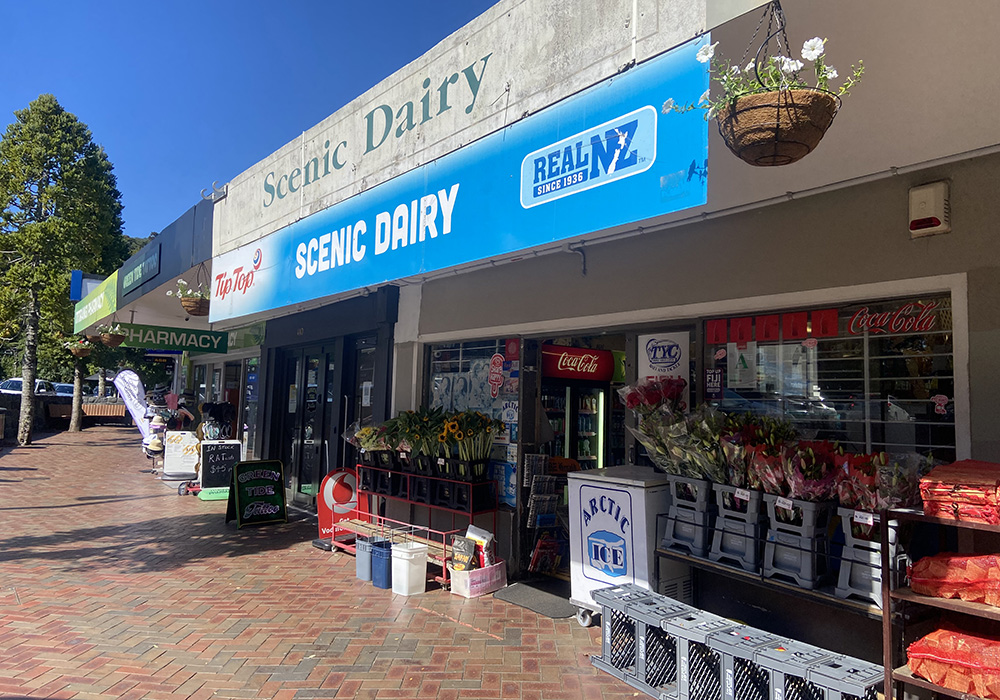 TITIRANGI'S SCENIC DAIRY HAS RESUMED BUSINESS AS USUAL, WITH SUPPORT FROM LOCALS. PHOTO: JESSICA DOLPHIN