A South Auckland community is rolling up its sleeves to help four high school students get to NASA Space Camp in the US.
Rykien Rowe, Sivihiva Kivalu, Navneet La'akulu and Heta Fa'asisila are year-nine students at Otara's Tangaroa College, and they are going to Space Camp in Alabama with their dean Nadeen Papali'i.
The trip will cost $8000 each.
The students, their families–and other community members–are working on weekends and weeknights picking up plastic bottles at Eden Park to raise money for the trip.
A local truck company transported them for free.
"I think there is a perception we can't afford trips like that," Ms Papali'i says.
"Actually, that's a lie. If you work hard, and you rally, people are willing to support you. People love the fact that you're wanting to break the mindset."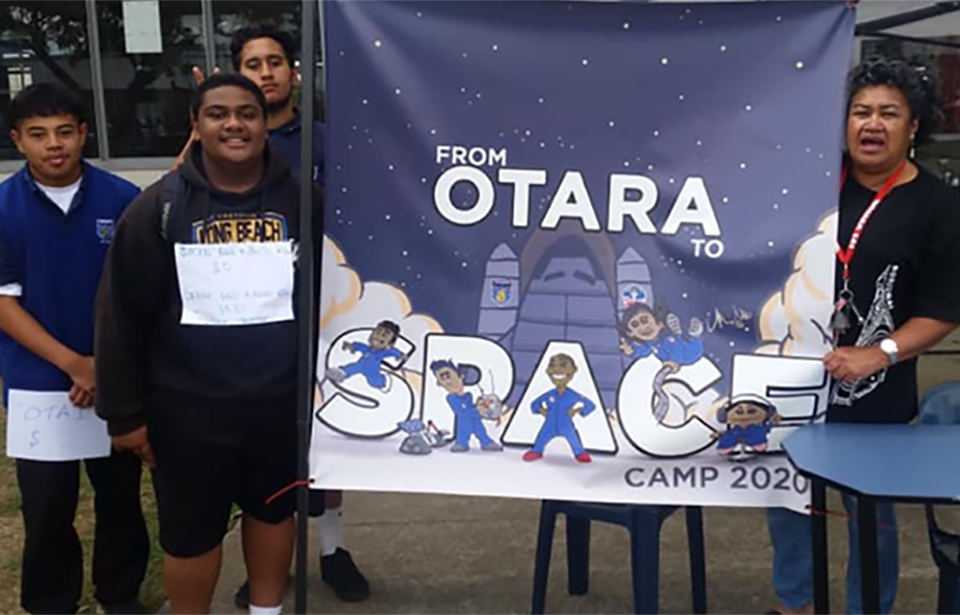 Friends and family front a fundraiser for the Otara Space Troopers. Photo: supplied
Ms Papali'i says the work as been a "god-send".
"It's done more than just help us raise money. It's helped us to work together. It's helped our families connect."
Sivihiva's aunt, Ana Kivalu, says even parents of students who weren't selected for the trip are helping.
"It's amazing seeing the buzz. It just shows how much aroha the community has," she says.
"For us, it's not just her going. It's our whole family. She's representing us and our culture. She's representing being from South Auckland, being Tongan and being brown."
The students are in experienced hands – Ms Papali'i has already been to Space Camp.
She says it made her feel like a "new person".
"If that's the impact it had for me, imagine what it would do for a young person."
At camp, the students will do the same training astronauts do when they prepare for missions.
They'll even try out the multi-access trainer, a simulation of the physical sensation of coming back down to earth from space.
The trips are run by Haka Educational Tours.
General manager Eleri Williams says the trip will bring school subjects to life.
"They literally eat, live and breathe the space diet. It's an amazing programme."
After camp, they'll go to Orlando's Kennedy Space Center, an active rocket launch site, and to the city's theme parks.
Rykien is looking forward to learning about the universe at Space Camp.
"If there's ever an opportunity, just have a crack at it," he says.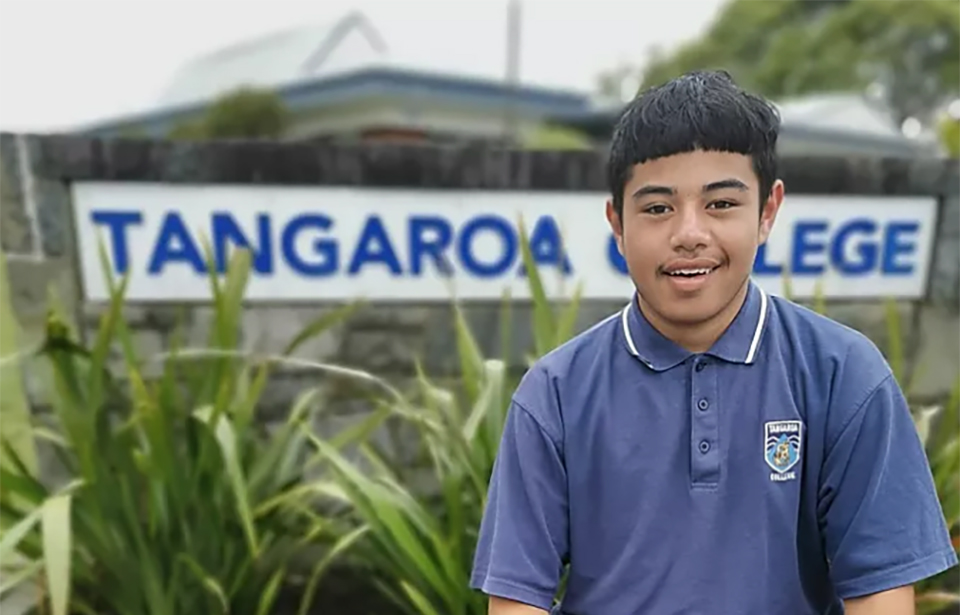 Rykien Rowe is up for the challenge. Photo: supplied
Sivihiva wants to bring back what she learns at the camp to her friends at school.
"I saw this opportunity as a gateway to not only to expand my options in the future but also expand my knowledge through the whole NASA topic."
Rykien's mother, Michelle Rowe, says when she was growing up in South Auckland, there weren't opportunities like this for students.
"The closest I ever came to the moon was a textbook and knowing [about] Neil Armstrong."
The camp will help the students expand their dreams, Ms Rowe says.
"I've always said to Rykien the your world is your oyster. You make it what it is. If it means going big, then go big."
While Covid-19 has postponed their trip, the students are as determined as ever to go.
They have been using the lockdown to take a break from the hard work, but they'll be back to it when they can.
"These families knew the price, counted the cost and are doing the work. They are such great role models," Ms Papali'i says.
"However hard this is going to be, we're going."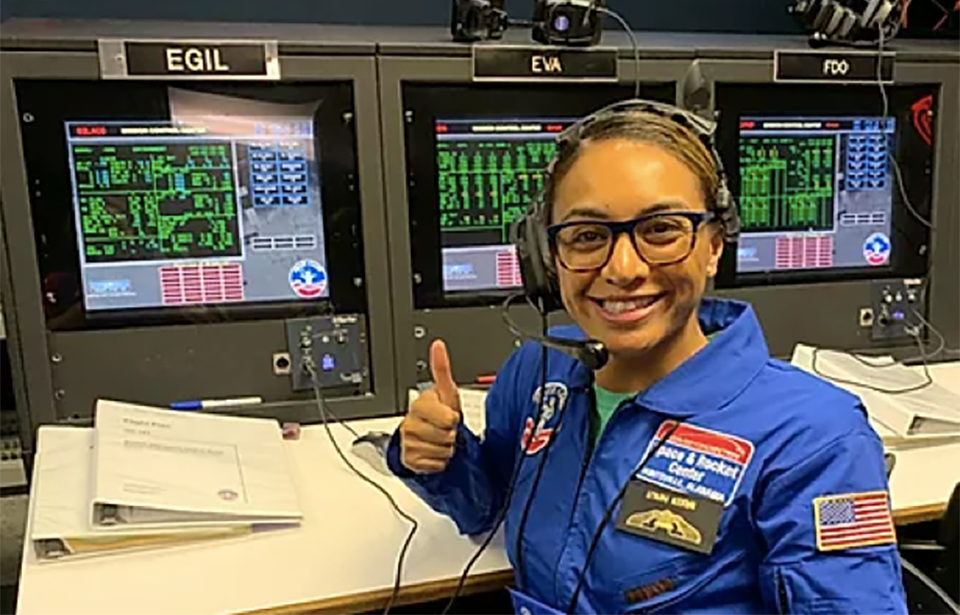 Nadeen Papali'i at NASA Space Camp in Alabama.