Auckland's youngest mayoral candidate has released her first policy, outlining four steps to mitigate Auckland's housing crisis.
Chlöe Swarbrick's housing and rates policy proposes removing artificial barriers to increasing supply, streamlining the consenting process, reforming rates, and increasing council funding.
The 22-year-old law and arts graduate highlighted the issues surrounding the current housing crisis in the policy, released last week, but said "things do not have to be this way".
"If we continue to dig our head in the sand, or ignore that the solution to this problem comes with a necessary decrease in pricing in our overheated market, we will never fix it."
Ms Swarbrick is proposing a rates calculation based on land value alone, a reform she said will likely be "contentious".
She said reforming rates would "ease the burden on those using their land efficiently, by balancing it out and seeing those who are not doing so - those holding the community to ransom - are paying equitably to do so".
Auckland's rates are currently calculated by capital value plus fixed charges, plus "other" rates - a system Ms Swarbrick said incentivises property as an investment, and not as a utility.
The proposed rates reform is "not a silver bullet", she said, but in combination with the rest of her policy and leadership, would generate a stable market and recover "the Kiwi dream of being able to own a home."
Her policy also proposes removing land zoning regulations in line with the Proposed Auckland Unitary Plan, simplifying and digitising the consenting process and augmenting council funding.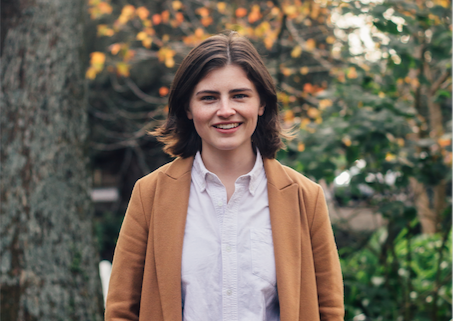 Mayoral candidate Chlöe Swarbrick. Photo: Supplied / Dexter Murray
Director of Generation Zero, Leroy Beckett, said Ms Swarbrick's policy shows a better understanding of Auckland's housing market problems than many of the more prominent mayoral candidates.
"Particularly because [Swarbrick] acknowledges that a leading driver of house price rises have been zoning restrictions, and is encouraging the council to pass the unitary plan to address these issues."
Mr Beckett said while this plan will not be the final step in solving the housing crisis, there is plenty for the next council to do to ensure a compact, more liveable city.
"Swarbrick's policy to increase council funding and power over its own future would help this."
Director of policy and advocacy at Property Council New Zealand, Alex Voutratzis, said the Property Council sees merit in Ms Swarbrick's policy.
"We need a robust and dynamic approach to building not only housing, but economically and socially prosperous communities in Auckland."
The Property Council is also a firm supporter of removing artificial land zoning boundaries in Auckland, Mr Voutratzis said.
"The failure of the old Auckland Regional Council to expand the old urban growth boundary is a key cause of skyrocketing land prices in Auckland."
Event-goers were encouraged to piece together a poem for the occasion. Photo: River Linpx 10px 2px 0px;border: none"> Ms Swarbrick announced her candidacy early last month. At 22, she is the youngest mayoral contender, and one of three confirmed female candidates.