A push to get doctors, scientists and volunteers alike to take their skills to Tonga has been boosted by more than $18,000.
The Floating Foundation held its annual fundraising event in Auckland last week, with guest speakers including emergency medicine specialist and columnist Dr Tom Mulholland.
The foundation is a medical expedition aimed at teaching people in remote Tongan villages basic medical care, as well as providing supplies.
It's the brainchild of Craig Koning, a physics graduate from the University of Auckland who started the wholly charitable organisation in 2014, in response to the need of self-reliance he saw in isolated Tongan communities.
Dr Mulholland, often referred to as the "travelling doctor" was joined by Mike Bhana, a National Geographic filmmaker and Dr Caroline Hart, a pediatric specialist.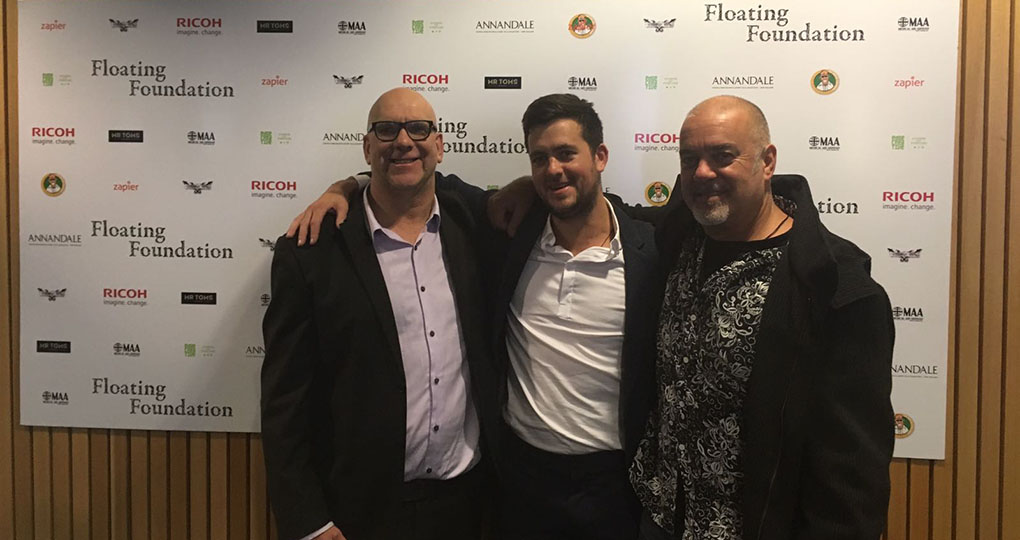 From left to right: Tom Mulholland, Craig Koning and Mike Bhana at the Floating Foundations annual fundraiser. Photo: Supplied
All three will be on board this year's expedition, making it the first time the foundation will have doctors involved.
They were initially moved to take part after a medical conference in Indonesia turned into a crusade to save a five-year old boy's life.
"We were about to leave this small village on our boat, and we just couldn't leave knowing a young boy was going to literally die if we didn't do something," said Dr Mulholland.
"The boy's name was Thomas and was suffering from heart failure. He had the body of a one-year-old. Maybe it was because my son's name is Thomas too, but it just hit us really hard.
"So for the rest of the trip we spent our time rallying up different ways we could save this boy's life. In the end an amazing bunch of different specialists actually travelled to this remote island and saved Thomas's life."
Mr Koning also spoke at the event.
"This year is our biggest and most ambitious year yet; we want to help tackle and train locals at 10 different remote villages in Tonga."
The expedition, set to sail mid-year, will be conducted on a 120-ft donated expedition yacht.
"Our three core values at Floating Foundation are research, charity and adventure. Tonight, we can add one more: love," said Mr Koning.
The fundraising event raised money through the likes of a live auction with prizes such as an underwater spear-hunting trip in the Coromandel, a spot on the expedition boat and a breast-cancer awareness paddle board.
There were also live performances by traditional Tongan dancers and a silent auction.