An unmonitored charity collection point is losing donated items to thieves who grab the goods outside office hours.
Despite signs at the Glenfield Salvation Army store urging donors not to drop goods off when the store is unattended, people continue to do so. As a result, many items are not making it to their intended destination.
Salvation Army national family store manager Gareth Marshall said they do the best they can to manage the donated items.
"It's something out of our control. At the end of the day we're very grateful for all the donations we receive and we need to put our focus on the things that we can change," he said.
Mr Marshall acknowledged some items often went missing. "We get a few reports and we are aware that it happens."
He said there was not enough funding or resources to employ workers after shop hours.
"Our preference is that people don't drop off things after hours," said Mr Marshall.
"We are very grateful for every donation we get and we do the best we can – we try to make it easy for our donors to do their best.
He acknowledged that many Salvation Army shops were open when would-be donors were working and therefore could not reach them, but added some stores were open on Saturday.
Patricia Richardson commented on a Facebook thread regarding the issue that she donated to charity shops and was not happy about members of public going through the items.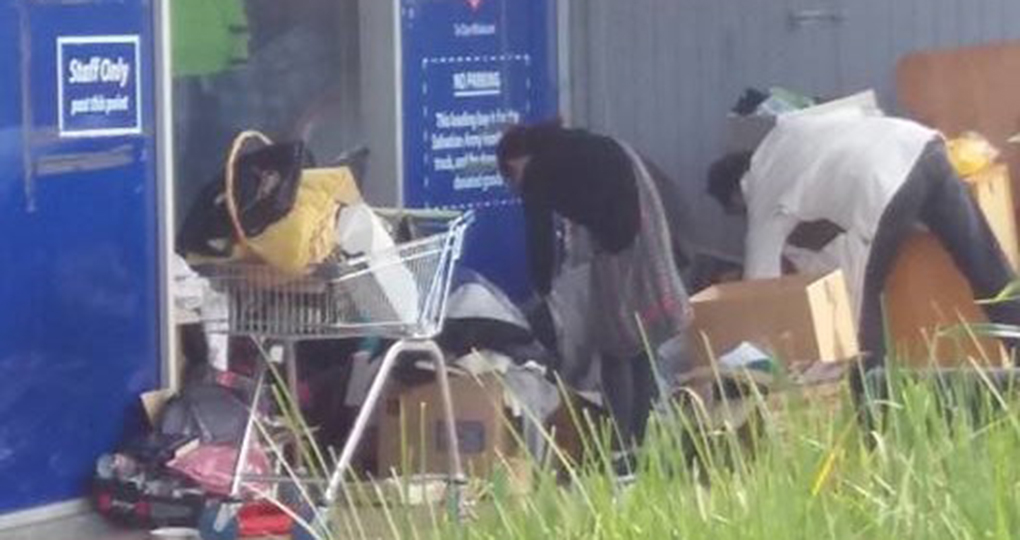 People taking dumped donated goods from outside charity stores is becoming increasingly common. Photo: Supplied
"I'm not happy about people randomly rifling through items left in containers for the store, as the store has rent and expenses to cover, so they need to sell many of the items – not necessarily give them all away for free," she wrote.
Another donor and commenter, Jeanne Northwood also wrote, "I understand some people are desperate enough to do that but to access the bins you would need to pull a lot of the stuff out – hence a real mess can happen".