Māori director inspires Auckland creatives with powerful, personal speech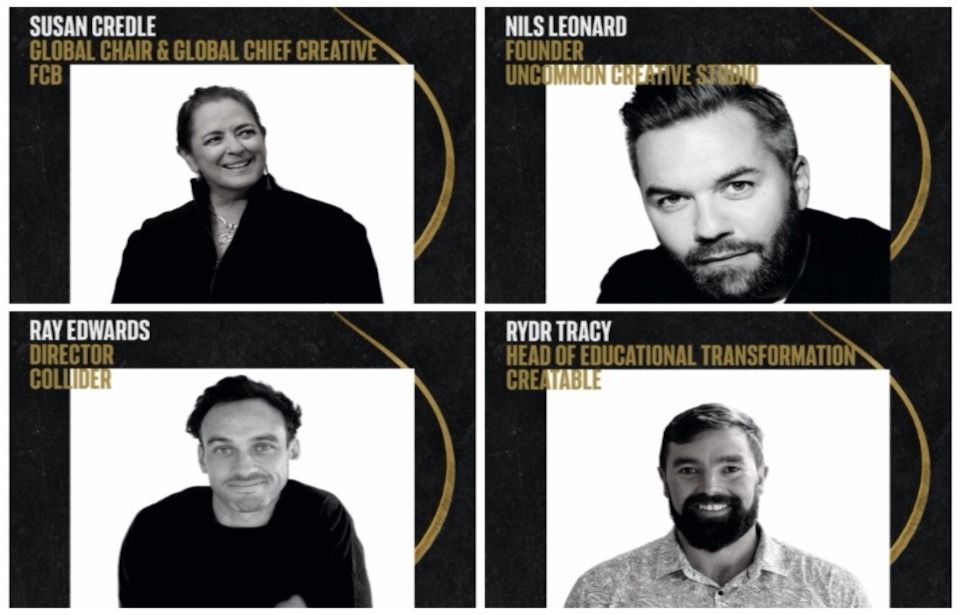 The lineup at Axis Speaks included Māori Director Raymond Edwards. Image: Supplied.
Māori film director Raymond Edwards has inspired Auckland's advertising creatives with a powerful talk on the importance of diversity and inclusivity in creative industries.
Edwards' talk was part of Axis Speaks, an event run by the Commercial Communications Council of New Zealand, and attended by AUT advertising students and those who work in the advertising industry.
Edwards, who is of Te Whakatohea iwi of Opotiki in the Bay of Plenty, has 13 years of experience in the film industry, primarily as a director.
His works include the 2021 short film True Love and the 2021 feature film Cousins, which saw him become only the 2nd Māori cinematographer to shoot a feature film.
Third-year advertising student Lachlan Andrews found Edwards' talk "inspiring and powerful", especially his message of encouraging diversity in the creative industries.
"He told the audience of the importance of letting those of a differing background come to the table and play. In time they will be able to turn out great work," says Andrews.
Edwards spoke through his own experiences of his father's relationship with mātauranga Māori, baking with his grandmother and his family's whakataukī.
In an interview after he had spoken, he said this seemed to connect to his listeners.
"I talked about what I knew and experienced, and as a consequence, it became relatable to the audience as we see we are more similar than different."
Edwards was the only New Zealand speaker at the event that included creatives American Susan Credle of FCB Media in NYC, Nils Leonard of Uncommon London and educator Rydr Tracy from Sydney.
All speakers brought important expertise to their talks, Andrews says.
"I learned a lot about the industry, it made it feel less daunting stepping into the industry, seeing how they come to learn and celebrate each other."
However, it was Edwards' message that had the most effect on Andrews.
"Ray was a highlight of the event he was super inspiring and interesting."
For his part, Edwards said he was pleased he spoke at the event.
"It was daunting speaking up there but seeing the impact of my speech made it worthwhile. There's no reward without taking a risk."
Edwards is now working on a new short film called ACE and is looking for donations to fund its production.
Donations can be made via boost.