'It's not just a tattoo': Māori seek understanding of Tā moko tradition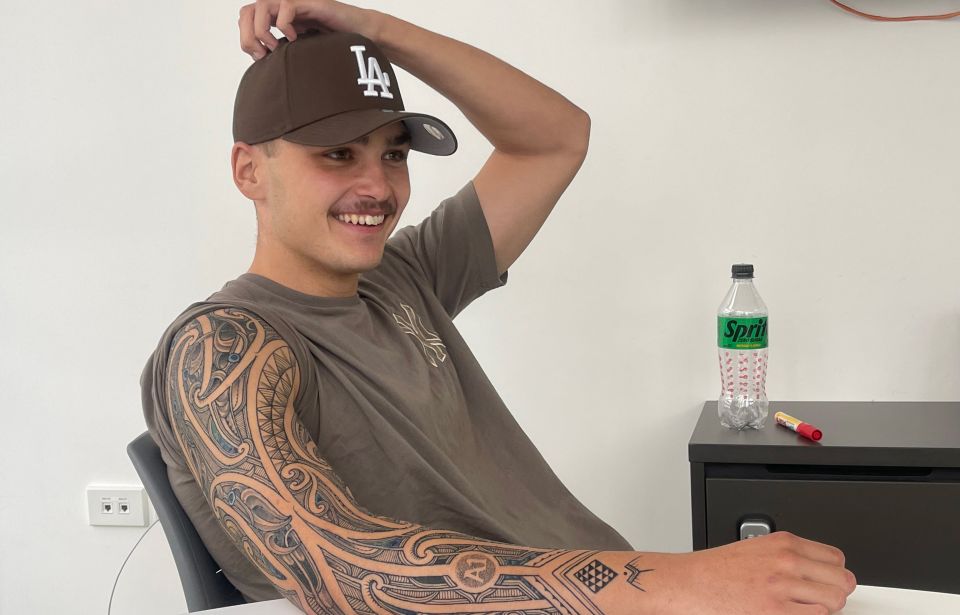 Kobi Palmer (Ngāpuhi) takes pride in representing his whakapapa through tā moko. Photo by Ella McConnell
Pākehā receiving a Tā moko has caused frustration for Māori and has been referred to as "cultural appropriation".
This frustration comes from the ongoing trend for Pākehā, or tourists traveling to New Zealand, to receive a tā moko that has no significance to their culture.
Whāngarei resident Kobi Palmer (Ngāpuhi) grew up very involved with his Māori culture and received his tā moko at 21 years old.
Palmer says this was a "spiritual and meaningful" experience. He feels it is inappropriate for non-Māori to receive a tā moko due to a lack of understanding beyond thinking that the "patterns are cool".
"When you boil it down there's actually a much deeper meaning for a tā moko to get done, like it represents who you are, who your family is, your whakapapa and the experiences you've been on throughout your life."
Tā moko designs are a "sacred art" unique to each individual and is a tradition that has moved through generations of Māori families.
A study has shown that 40 per cent of individuals of Māori descent will receive a tā moko.
Palmer hopes that with more awareness surrounding what it means to receive a tā moko, non-Māori will be able to understand the significance this tradition holds to Māori culture and make informed decisions moving forward.
Kobi Palmer expresses the meaning behind receiving a tā moko.