For young Kiwi canoist Oliver Puchner, 2023 is about getting a shot at qualifying for the Paris Olympic Games next year.
Twenty-year-old Oliver Puchner started his canoe slalom journey in 2016, a few months before he started at Tauranga Boys' College.
Puchner was approached by Rob Sperling, the coach of the Tauranga Boys' kayaking team, and was asked if he wanted to try slalom with Sperling and his son.
"I thought it was pretty cool and from there I kept on showing up," Puchner says.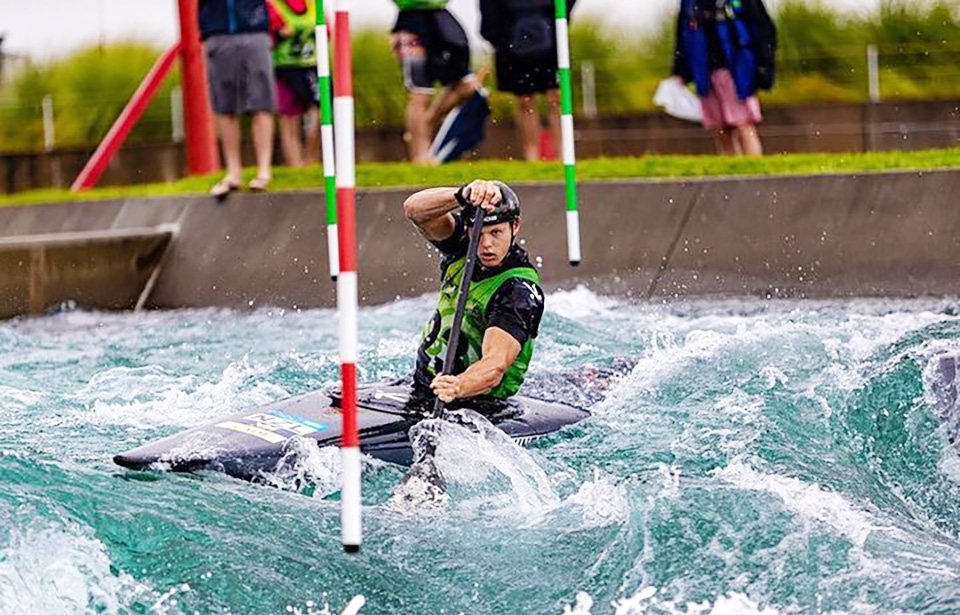 Puchner competes at the Under-23 World championship race. Image: supplied
Puchner currently trains 14 times a week, but says the amount varies throughout the racing season.
"I normally have three gym sessions a week, working on strength, speed and power, mainly on the upper body, and lots of core and stability exercises.
"The remainder of the training I do is on the white water. This includes fitness training in all five heart rate zones, delivery sessions working on quality, not quantity, technique/skills and speed and power short courses."
In 2022, Puchner was in the Under 23 and Senior National team, who competed in Europe for five months. He finished 21st at the U23 World Championships in Italy and 41st at the Spanish Senior World Cup.
Oliver's main focus for the 2023 season is the Senior World Championship in September, which is a qualifier for the 2024 Olympic Games.
Only one athlete per country can qualify for the Games. There are 12 spots available, which leaves the cutoff at 18th-25th place.
"One other top goal I have is to make the top 10 at the U23 World Championships."