Renowned for its intense mental trial, the Backyard Ultra Relaps and Relay will make its New Zealand debut this weekend.
The race will see 50 runners complete a 6.7km loop through Riverhead forest every hour until only one is left standing.
The last-man-standing running event originated in Tennessee seven years ago when Lazarus Lake hosted the first ultra race in his backyard.
In October last year, the United States winner Johan Steene completed 68 laps.
New Zealand race organiser, Shaun Collins said he was thrilled to find out Mr Lake had decided to let 10 other countries hold the event this year and would offer a golden ticket for the original Tennessee event to the winner of each international race.
"I'm actually running the race as well as organising it. From an organiser perspective, I'm really keen for New Zealand to put forward a really strong candidate."
Collins also said it has been difficult organising an event that has no time limit.
"The logistics is quite hard, as far as finding crew and volunteers because it could potentially be so long."
The course will be predominantly trail based with 170m of elevation throughout the loop. Mr Collins said this is a steeper incline than the original event.
Competitor and New Zealand triathlon master Sam Durrant said he is lucky to train in Riverhead often and be accustomed to the steep terrain.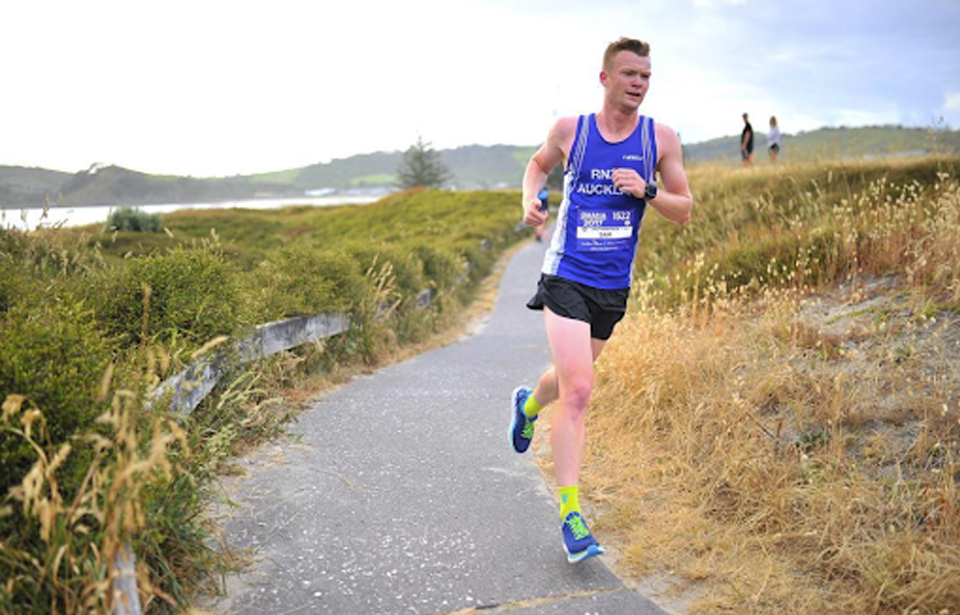 Athlete Sam Durrant said he is excited to run the rocky terrain in Riverhead forest this weekend. Photo: Supplied.
Mr Durrant is taking part in the alternative eight-hour relay with a team of three other athletes.
He said this event would be far less gruelling than the individuals race, but he is still looking forward to the physical challenge.
"It's just going to be such a unique atmosphere. We'll be running alongside the individuals on the same course so it will be great to watch that all unfold.
"We're going there to have a bit of fun, but we definitely want to smash it."
Mr Collins said the Ultra Backyard race will start at midday this Friday, with the relay races staggered throughout the weekend.
"It's you against the lap. It all comes down to your mind in the end, rather than your physical ability."