This 18-year-old crosstown hockey feud just got icier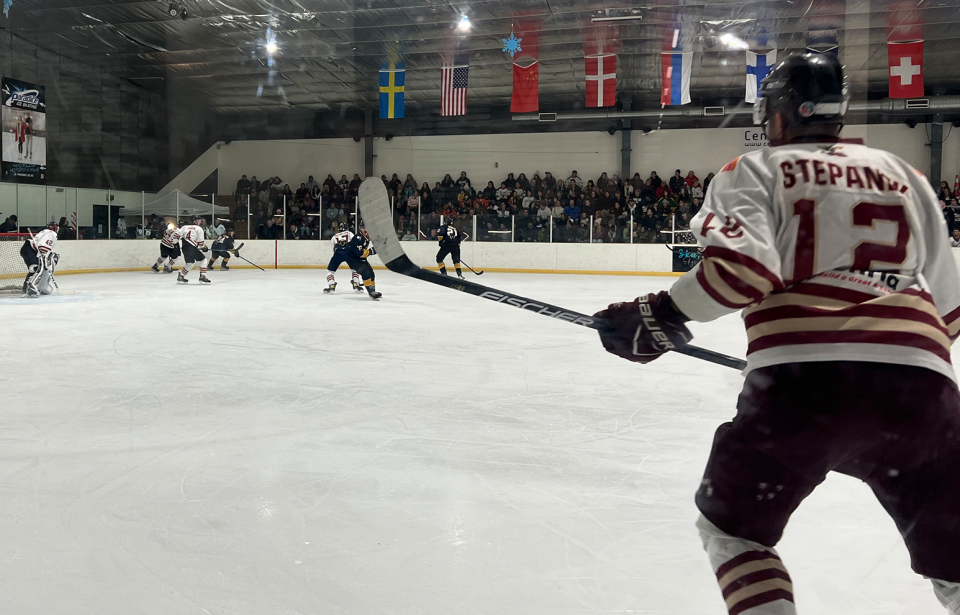 Petr Stepanek defends during the Swarm's last game of the regular season. Photo: Don Blacklock
After a long ice hockey season, one finalist for the final of the 2023 Birgel Cup has been found.
Queenstown's Sky City Stampede has topped the table after beating the Botany Swarm team by just one point on the New Zealand Ice Hockey League scoreboard.
The Stampede will now host the final in Queenstown at their home arena.
The Botany Swarm and the West Auckland Admirals will now face off in a semi-final series this weekend to decide who will face the Stampede for the Birgel Cup.
Botany Swarm captain Andrew Hay said it had been an enjoyable season.
"We've tried to create a really fun environment for our team. The skill level of the league had improved this season."
The Swarm would be "focusing on the fundamentals" during the two-game series.
"I expect a couple of tight games . . . it's going to be physical, hard and fast."
Collin Vandeven, the Swarm's head coach, said he also expected some tough games. "The [West Auckland] Admirals are always a challenge. It's not a walk in the park by any means.
"It's a shot at the championship . . . I think it's going to be higher tempo. It's gonna be rougher, it's gonna be high pace, which will be much more enjoyable for the team, the coaches, and the fans."
Asked about players to look out for, the coach and captain mentioned #12 Forward, Petr Stepanek, who was in the top three in the league for scoring this season, #17 forward, Ivan Dalmatau, who Andrew Hay described as "a walking highlight reel.", and #9 Defence, Luke Simon.
"Simon had grown exponentially this season," said Vandeven.
Both also commented that the team played beyond expectations this season.
Hay said he wanted to thank all the Swarm's supporters .
"It's been enjoyable playing at the Hive and hearing them all cheer and get into the games. but we also appreciate the job's not done yet. We know it's gonna be a tough."
The two teams will go head-to-head this weekend at the Paradice Botany Arena, with the games starting Saturday at 5.15pm and Sunday at 4.45pm.
Tickets went on sale on Monday at 12pm, and are available now, and will remain available until they are sold out.