With a new coach, a new name and new kit, an East Auckland AFL club is also looking for a new start.
The Aussie Rules team formerly known as the Pakuranga Panthers have cut ties with the Pakuranga Rugby Club, and are now affiliated to the Howick Hornets Rugby League club instead.
The Panthers have barely won a match since 2014, and have often struggled to get a full team on the field.
However, with the 2017 Auckland AFL season about to get underway, numbers and enthusiasm are up for the newly formed Howick Hornets.
New coach Andrew Azzopardi, who recently arrived from Melbourne, says his biggest challenge will be to turn the raw new recruits into footy players.
"A game plan for our team is crucial. Obviously our team got spanked a lot last year," he said.
He noted the numbers at a midweek training a few weeks out from the opening match meant that the Hornets would be able to put out a full team and reserves bench, with spare players as injury cover.
Given the size of AFL fields, fresh legs can make all the difference.
Senior player Ryan White said he was looking forward to seeing rugby league players from the Hornets get involved with AFL.
"They've got a very big community behind them. They've put the feelers out on their Facebook page and other ways they engage with their players and fans."
So far only two league players from the club have given AFL a go, but the league season is still underway, and Azzopardi is confident more will join once that finishes.
Howick Hornets official Denie Allen, who played a leading role in bringing the AFL team to the club, said Pakuranga had long been a rugby stronghold, and smaller codes needed to stick together.
"I know that we're able to offer a more unique situation for them that'll mean they won't be shoved in the corner and ignored. That's one thing, with us being on board with them, we'll be able to provide club facilities and grounds so that they can be front and centre."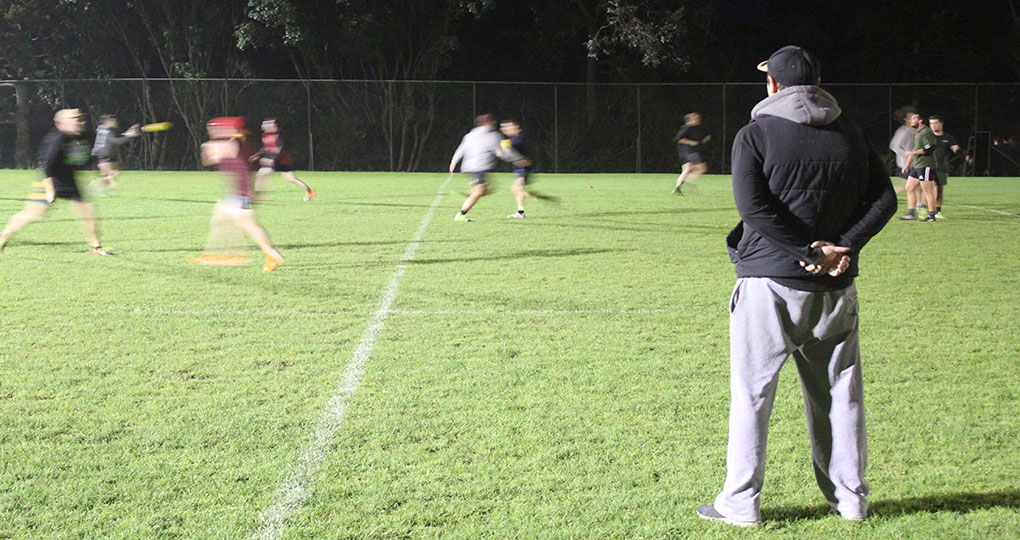 Players train at their new ground. Photo: Alex Braae