Auckland enjoyed blue skies on Sunday as a crowd of 30,000 took to its waterfront in the Ports of Auckland Round the Bays.
Participants were treated to stunning views of the harbour, as well as live music to help them along the 8.4km course from Quay Street to St Heliers.
Teletubbies, Pacman ghosts, and zentai suits were just a few of the costumes seen in the fun run spectacle, now almost 50 years old.
Most notable, however, was the number of families involved these days.
First taking part in 1977, Round the Bays veteran Rob Williams, who first too part in 1977, said he was "delighted with the increasing family turnout over the years".
Back in the day he would run in a crowd of about 1500, Williams said.
"The efforts of [legendary runner and coach] Arthur Lydiard and Olympic runners like Dick Quax, Rod Dixon, and John Walker have paid off.
"You get many families, kids, and old people [running] for the first time and they're now able to see the benefits and fun involved and hopefully carry it on for a healthier society."
Marathon runner James Barton, one of many jogging with a stroller, said: "There's some really good community elements. There's things around fitness and being healthy and just being outdoors. That's really important to my wife and I raising our kids."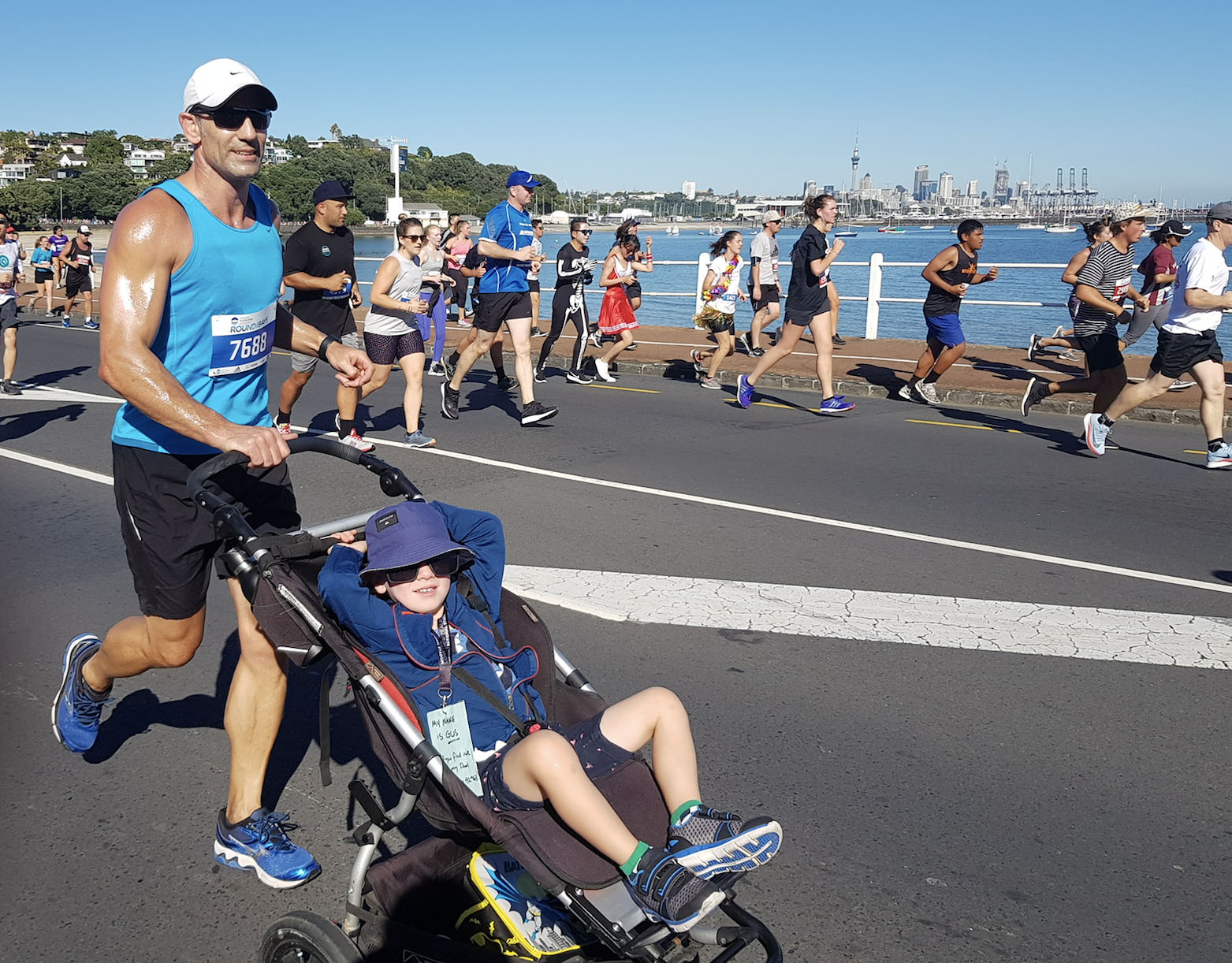 Marathon runner James Barton values fitness and the outdoor life. Photo: Trey Tupu-South
At the heart of Round the Bays is more than 70 different charities, represented by thousands of runners each year.
Heart Kids Event Coordinator, Lisa Ashton said: "It's good for us, because it's a good way for us to get our families together. It gives them an opportunity to meet other families and connect with them."
A father involved in the charity enforced these statements, saying: "For our family particularly, we're running for Heart Kids, because our little one is a heart kid. Today we were able to pay it forward."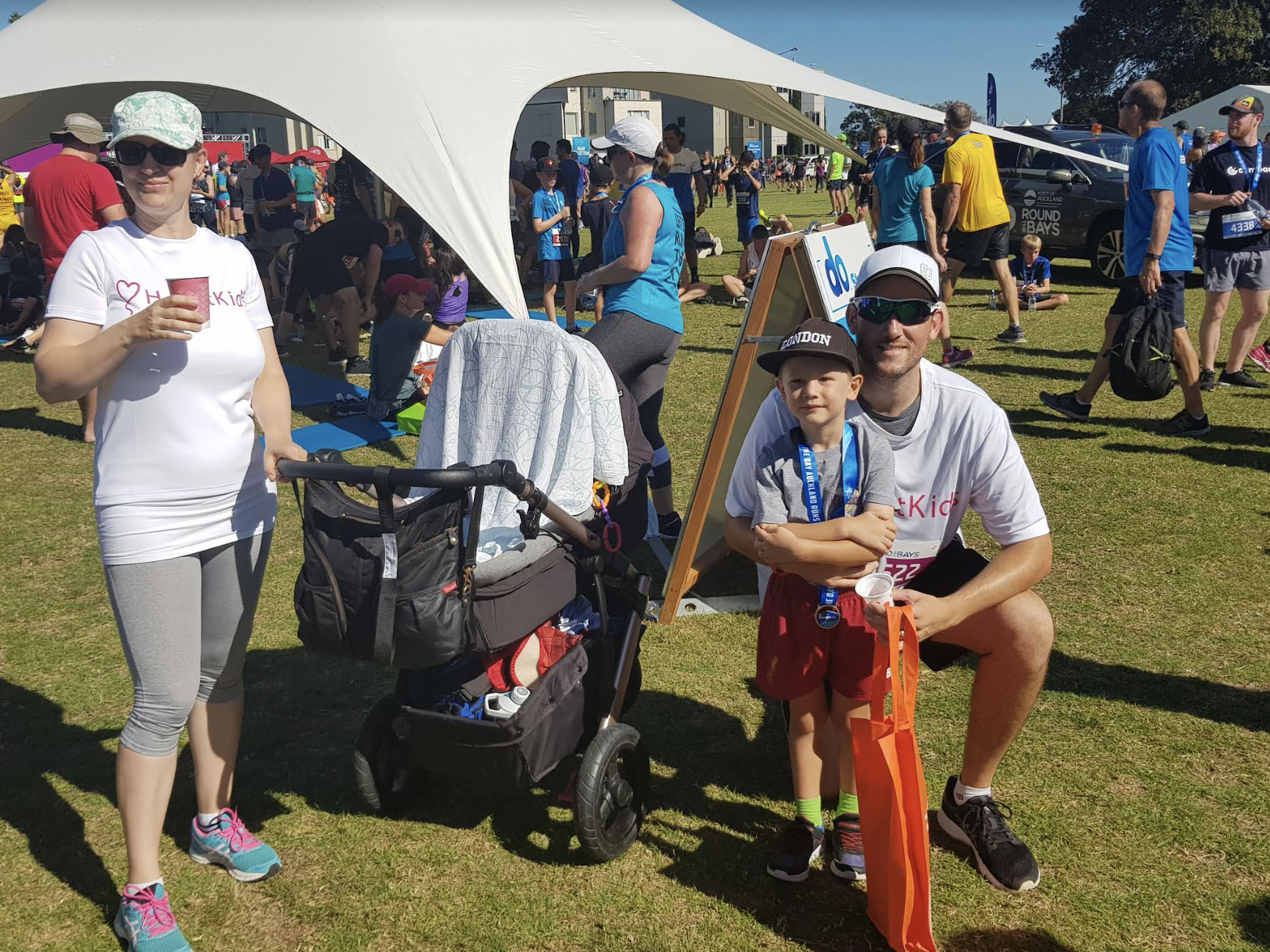 Family groups are increasingly a big part of the Round the Bays race. Photo: Trey Tupu-Smith
More than $200,000 was raised this year for Big Buddy Mentoring Trust, Diabetes NZ's Auckland branch, and the Sea Cleaners Trust.
Jonathon Jackson clinched first place this year in a sub-30 minute effort, finishing in 27m 6s.
Sunday's run was the 47th year the event had been held.