UFC rumoured to return to Auckland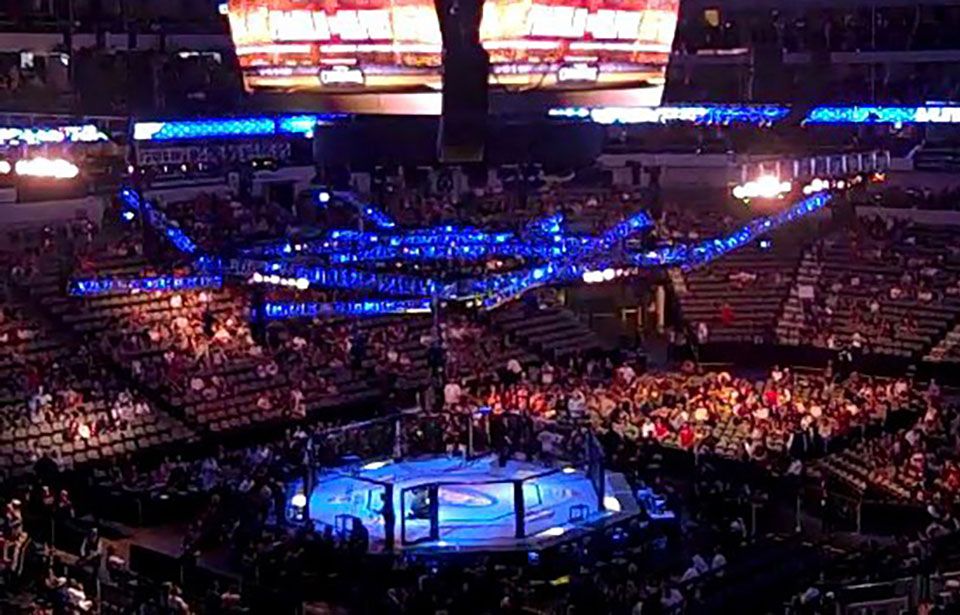 The UFC is tipped to return to NZ in 2024. Photo: CC by 2.0 licence via Kalooza
The Ultimate Fighting Championship (UFC) is tipped to return to Auckland as soon as next year.
City Kickboxing co-owner Eugene Bareman, whose gym trains numerous Kiwi UFC fighters, responded to the rumours on the Submission Radio YouTube channel.
"Super excited to have them back home in Auckland. We haven't been able to have a UFC back here in a while.
"The team and the sport has reached a completely different level, and we need something to showcase that locally and that's going to be perfect for us. I'm looking forward to that."
Amid rumours of its return, UFC executive Dave Shaw told the New Zealand Herald that a return to Auckland was a point of interest, but did not give a timeframe on when that would be.
Richie Hardcore, the Muay Thai coach of Team Hardcore operating out of City Lee Gar, told TWN that the UFC returning to Auckland would be massive for young fighters who were looking to make a career out of martial arts.
"I think it just gives them a goal, right? When I was fighting, you're like, 'Well, where do I go with this to make a living off it?'
"Whereas young guys in New Zealand now, particularly if they're in mixed martial arts, can see the path laid out in front of them that they can work towards achieving."
While the UFC is yet to confirm the whispers, New Zealand fighters and fans are keenly awaiting an official announcement from company president Dana White.
The last event on New Zealand's shores in February 2020 was headlined by UFC veteran Dan Hooker, and featured two other New Zealanders in Kai Kara-France and Brad Riddell.
The City Kickboxing trio all secured wins in a clean sweep for the gym.
After navigating the unique challenge of competing internationally under the New Zealand Covid-19 lockdown rules, the City Kickboxing team have managed to not only continue their momentum throughout the pandemic, but expand their stable of fighters signed with the UFC.
Homegrown City Kickboxing talent Carlos Ulberg and Mike 'Blood Diamond' Mathetha have since debuted in the UFC, with Australian light-heavyweight Tyson Pedro making the move over the ditch to further deepen the Mt Eden-based talent pool.
The New Zealand mixed martial arts scene has evolved significantly since Dan Hooker defeated Paul Felder in 2020, a scene acknowledged as a "rising tide".
Hardcore said he agreed with that sentiment, and believed that the success of City Kickboxing had encouraged other local kickboxing and MMA gyms to work harder to reach the bar set by the Auckland gym.
After Kara-France withdrew from the event with a concussion, five City Kickboxing fighters are still set to compete in September at UFC 293 in Sydney. They are Shane Young, Blood Diamond, Tyson Pedro, Carlos Ulberg and Adesanya.
Many local fighters will also be hoping for an opportunity to showcase their skills on the world stage should the UFC return to Auckland.
New Zealand-based French welterweight Kevin Jousset has just been signed to the promotion, and Australian middleweight Cam Rowston will also be looking to compete on the card should his Dana White Contender Series Fight go to plan on September 5.
There are also a number of local fighters regarded as being within grasp of a UFC contract, like bantamweight Aaron Tau, middleweight Brogan Anderson and welterweight Matt Vaile.