Keen golfers flock to reopened Bay of Plenty golf clubs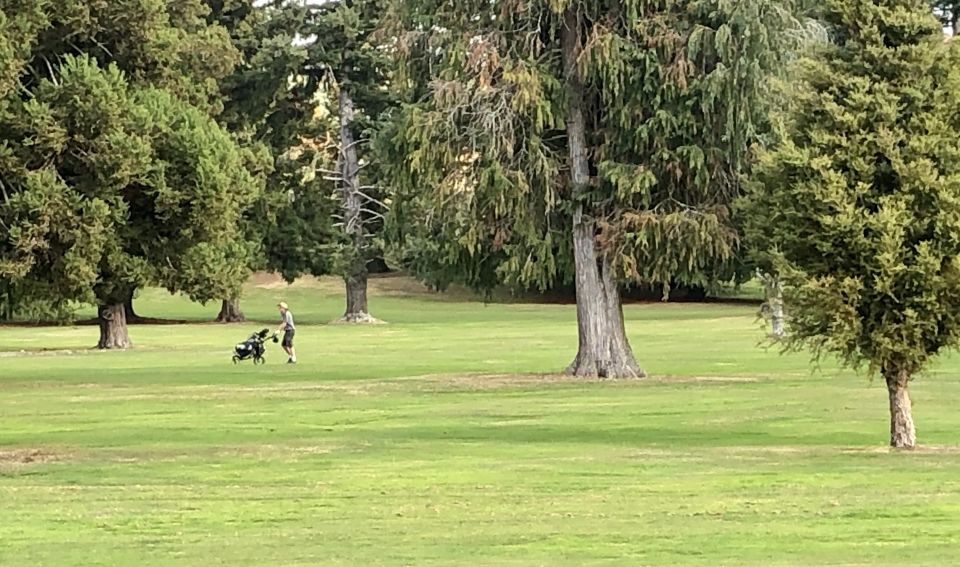 Back in the swing at Rotorua Gold Club. Photo: Gordon Preece
Keen golfers have been flocking to Bay of Plenty golf clubs sincethey reopened at Level 3 last week after the five-week lockdown.
Rotorua Golf Club's Brett Marvelly says reopening has been 'extremely popular'.
"Over the next few weeks we're pretty much fully booked," he said.
Waihi Golf Club manager David Campbell says activity has increased daily.
"65 played on Tuesday with 71 on Wednesday and 85 on Thursday," he said.
Mr Marvelly says reopening is important for the club and its members.
"The average age of golfers is over 60so for them getting out into the fresh air it's good for them to relax and be themselves," he said.
Mr Campbell says reopening has given their members value.
"If lockdown continued say for two months it would've been a big part of their membership they couldn't use," he said.
There are restrictions around the operations of these golf courses under Level 3.
Each club is only allowing registered members to play if they've booked and must leave when they're finished and tee off intervals between solo players and groups in their bubbles are in place.
Te Puke Golf Club manager Scott Evans says some have gone outside their bubbles or turned up for a hit without booking.
"We educate them to resolve this," he said.
Waihi members have also been very good in general, said Mr Campbell.
"But a few have tried to be very inventive of their bubble partners," he added.
And things are settling in at Rotorua.
"It's a bit confusing for them to start off but right now with the signing in and out process they know where they sit," Mr Marvelly said.
The clubs hope once Level 2 tees off green fee players can use the course and any events can go ahead.
"We've got a whole lot planned but we can't really do much until we get to Level 2 and 1 with things like fashion parades and weddings," Mr Marvelly says.
Listen here to Brett Marvelly explaining future options.
Whakatane, Tauranga and Opotiki Golf Clubs were also contacted for comment.