Ice hockey picked to get more traction in NZ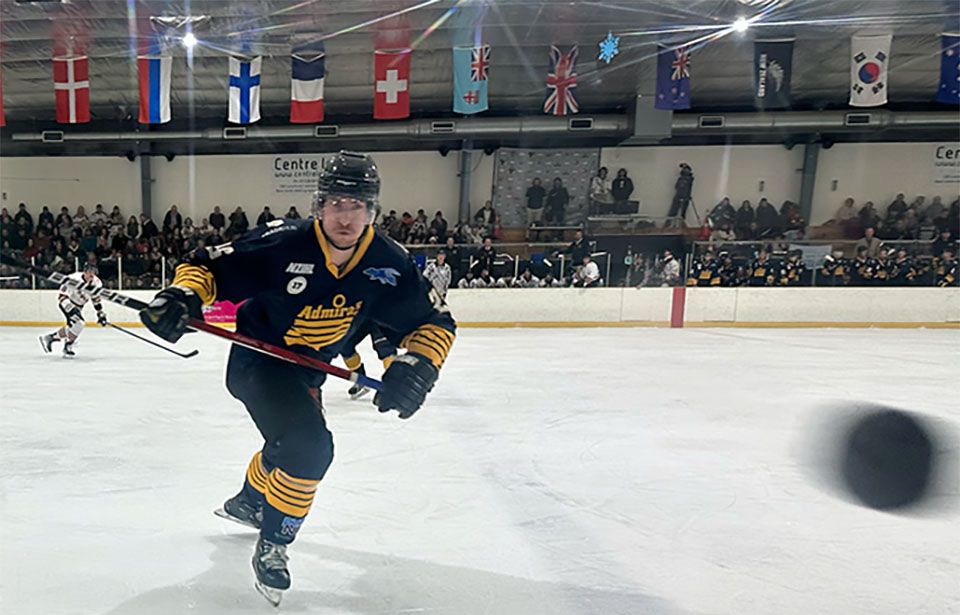 Oliver Hay, of the West Auckland Admirals, chases the puck. Photo: Victoria Blacklock
New Zealanders may be known for their love of rugby, but ice hockey coaches say the ice game is growing and gaining public attention.
The New Zealand Ice Hockey League (NZIHL) now has six teams and international signings are increasingly common.
The NZIHL and Auckland Ice Hockey Association [AIHA] were founded in 2005 when four teams were created.
They were the Botany Swarm (formerly known as the South Auckland Swarm) and the West Auckland Admirals from the North Island, and the Queenstown Sky City Stampede (formerly known as the Southern Stampede) and the Canterbury Red Devils.
The Dunedin Phoenix were added in 2008.
In 2021, the Auckland Mako were introduced for players under 23 from other league teams. Veteran players act as mentors.
AJ Spiller, the general manger for the AIHA, said he thought in the next few years [ice hockey] should continue to grow.
"Once [prospective players] get to the rink and get on the ice with our coaches . . . they're gonna fall in love with it.
"So, I think there is a lot of opportunity for growth, especially in the youth space . . . we want to keep them playing."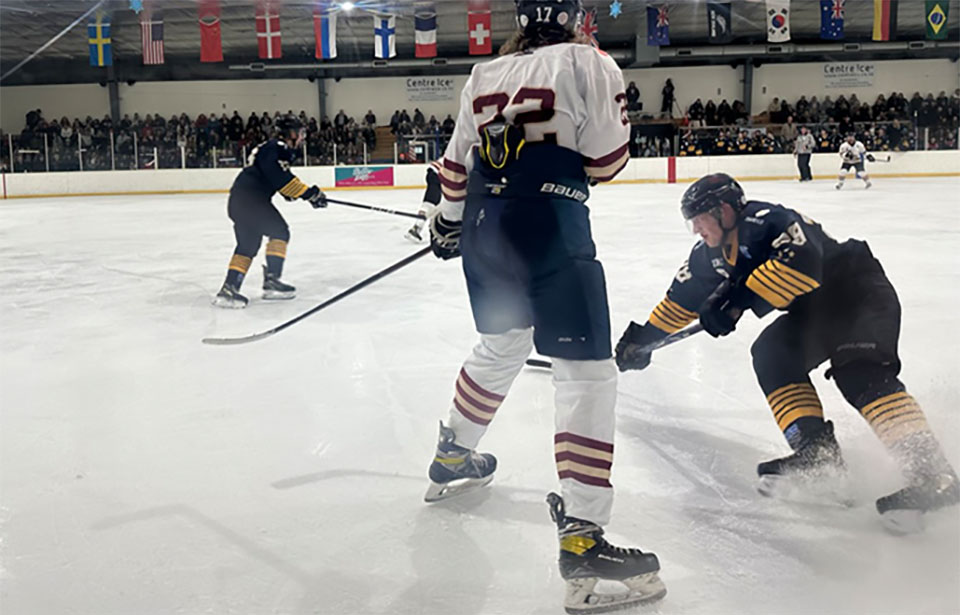 International imports are strengthening the game in New Zealand. Photo: Victoria Blacklock
The AIHA offers free trials to families who are interested in trying ice hockey, with all the equipment supplied.
"[So] there's no barriers to entry that they have to buy all the equipment up front which is expensive."
New Zealand has only 10 ice rinks.
Asked about growth of the game and the shortage of rinks, Spiller said: "I think there's still room to grow with the capacity we have right now."
That growth is being encouraged by the league importing international players to help local players and their teams.
"The limit for two [imports] started this year. . . we have a lot of Kiwi kids who want to play hockey, and we need to save space for them."
Spiller, originally from Canada was an import himself, and is now working in the sport and on the AIHA committee.
But the season is not quite over yet. The three-game series will take place in Queenstown over the first three days of September.
After the Botany Swarm won 3-1 and 4-1 in their two-part game series against the West Auckland Admirals this past weekend, they will face the Sky City Stampede to compete for the 2023 Birgel Cup.
Tickets are available on EventFinda.