More diversity in sport is the focus of new campaigns underway throughout New Zealand to tackle imbalance confirmed by studies.
Among them is a West Auckland project to increase Asian migrants' confidence to participate in community sports leadership roles.
"What we realised quickly is that while we are getting people of colour into playing roles, they don't really have role models to look up to in leadership or coaching," says project leader Javeed Ali, Sport Waitākere's head of community sport.
This project comes after a study found that 80 per cent of eight West Auckland clubs' leaders were European.
Only 10 per cent of the club leaders had an Asian background despite accounting for 29 per cent of West Auckland's total population, according to the study funded by the Ministry for Ethnic Communities.
Ali plans to increase Asian participation by running a governance training programme in hopes of providing "a shortcut to social integration" for ethnic communities.
Meanwhile young women are also being urged to not give up sports as they reach high school age through Sport New Zealand's #itsmymove campaign.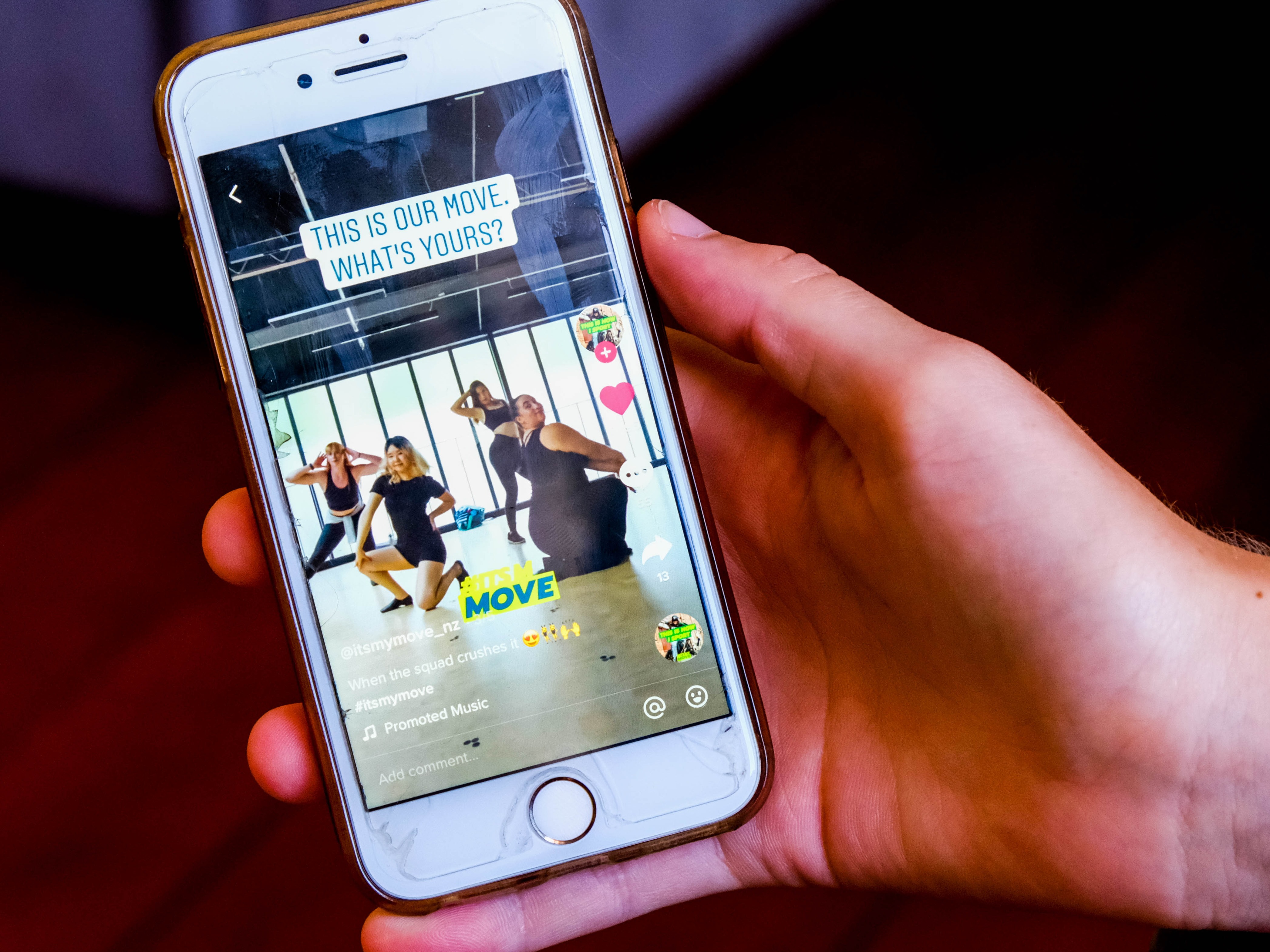 The @itsmymove_nz Tik Tok account as amassed 709.8k views and counting on its most popular video. PHOTO: Alana Rae
The campaign is being promoted through social media – mainly Tik Tok – to target young women aged between 12 and 16, since being launched in February.
It came after Sport NZ found young women spend less time per week being physically active than young men, with a 17 percent gap at age 16 and a 28 percent gap at age 17.
Disability advocate and model Jess Quinn is an ambassador for the movement.
"It is so important to support young women through this critical time in their life and empower them to engage with sport and recreation on their own terms," said Quinn in a statement.
The campaign encourages not just traditional sports, but any form of movement from Tik Tok dances to kicking a soccer ball with a sibling.
It's My Move also offers digital resources such as an original podcast and curated playlists in an attempt to inspire girls to make a start.