They ran, they rowed, they cycled – in person and remotely. Their efforts saw physically disabled young people benefit by more than $24,000.
The Halberg Tri Challenge, held at Spark Arena last week, saw people compete in teams of three, with each member either cycling, running, or rowing as far as they could in 20 minutes.
The money raised from the event will allow the Halberg Disability Foundation to get more physically disabled young people into sport and recreation. It will also help fund equipment, lessons and events for them. Halberg lead advisor, Maia Lewis, a sports advisor for the Northland and South Auckland regions, participated in the event.
Mrs Lewis said it was "really cool" to compete alongside some of her South Auckland physically disabled young people.
"It's really good to be involved with them and encourage them, and they encourage me," she said. "It's really rewarding to be able to see them get out there and do stuff as well."
This year was also the first the event offered virtual competing, meaning people from around the country could compete from home. They would then send a snapshot of their bike, treadmill, or rowing machine's console to the Halberg team to show the distance they covered.
"It just means that people around the country can do the event at the same time if they want to," Mrs Lewis said.
Mrs Lewis' team, Triple Trouble, comprised herself, eight-year-old Destiny Shelford-Green and 12-year-old Zachary Orbell.
Destiny took part on her trike, and had some words of advice about the importance of pacing during a race. "Sometimes I had to slow down to get a rest, so I didn't wear myself out and get too tired," Destiny said.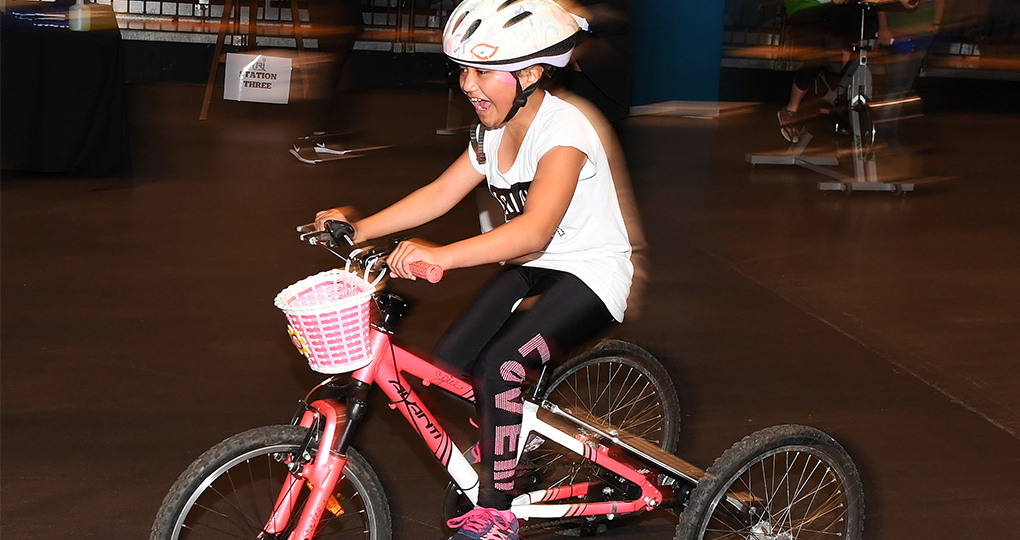 Destiny Shelford-Green biked 3km during her session at the event. Photo: Supplied /Andrew Cornaga - Photosport
Zachary, who ran a total of 53 laps, said the event was "really fun".
Zachary's mum, Raewyne Orbell, said Zachary really appreciated the event, as it allowed him to try different sports and be with his friends.
"Everyone's really appreciative of all the companies and individuals that have helped and given sponsorship, and we thank our friends that have sponsored our children as well," Mrs Orbell said.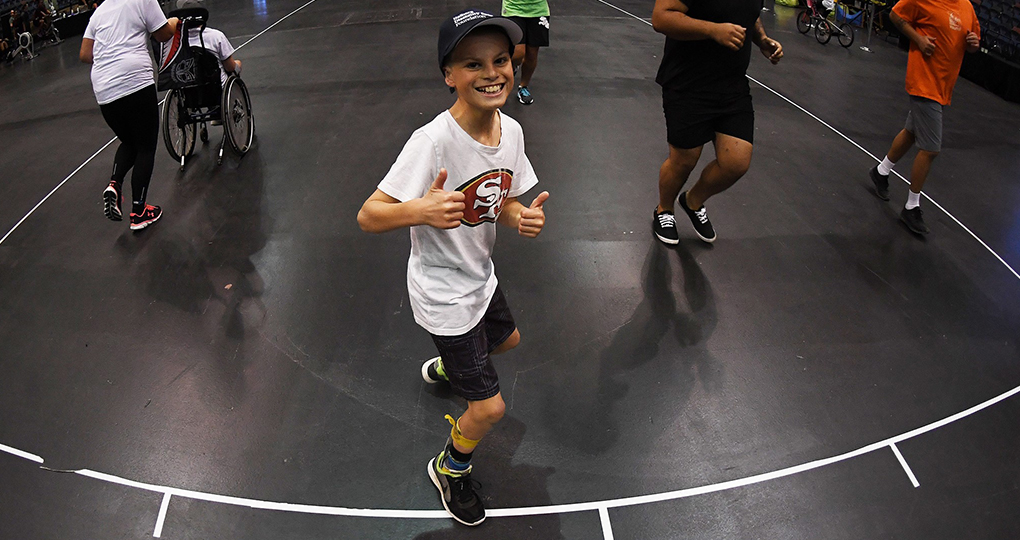 Zachary Orbell during his running session at the Tri Challenge. Photo: Supplied / Andrew Cornaga - Photosport