Blues Under-20 player gets dream club career debut with brother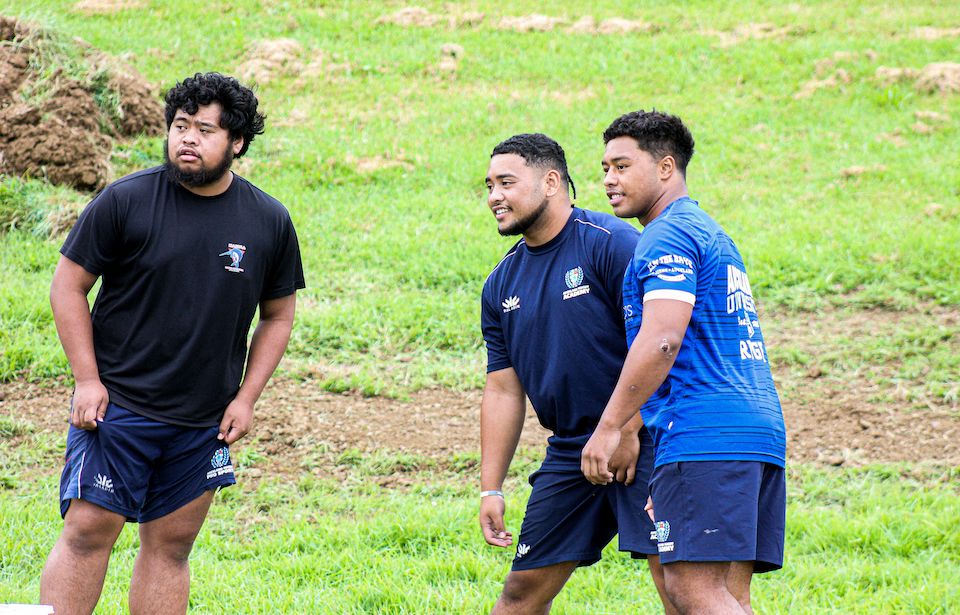 (From left to right) Brothers JE, Sika and Nathaniel Pole warming up together. PHOTO: Saua Leaupepe
Saturday's 68-8 thrashing of Otahuhu by Auckland University was capped off by a special family moment shared between two brothers.
Nathaniel Pole (Blues U20s) and his brother JE came on in the second half together to earn their first Premier caps for AURFC.
Both brothers play the front row with Nathaniel in his first year of transition to hooker, having played mainly as a number 8 up until this point in his rugby career.
"It's been a lot of learnings this year and some hard work, but after making the Blues U20 team as a first-year hooker and now debuting for Prems, I'm just happy the work is paying off," says Nathaniel. "Even better that I got to do it with my brother."
Head coach of Varsity's Premiers, Jason McLean, was impressed with the progress and efforts of both brothers.
"We've tracked JE through the Under 21s over the last two years and then Nathaniel was a standout in last year's 1st XV competition. It was the right time for them to get the cap and it's a great story that they were able to do it together."
The third Pole brother Sika is the same age as Nathaniel and played Blues U20s this year with him. He is currently on the side-lines with a knee injury.
He'll be looking to get into the action alongside his brothers in the front row as soon as possible so the club could field a full Pole brother trio.
Nathaniel and JE will play for the Under 21s this weekend at College Rifles to hopefully remain top of the U21 table.