Neurodiverse community raise concerns over National's education policy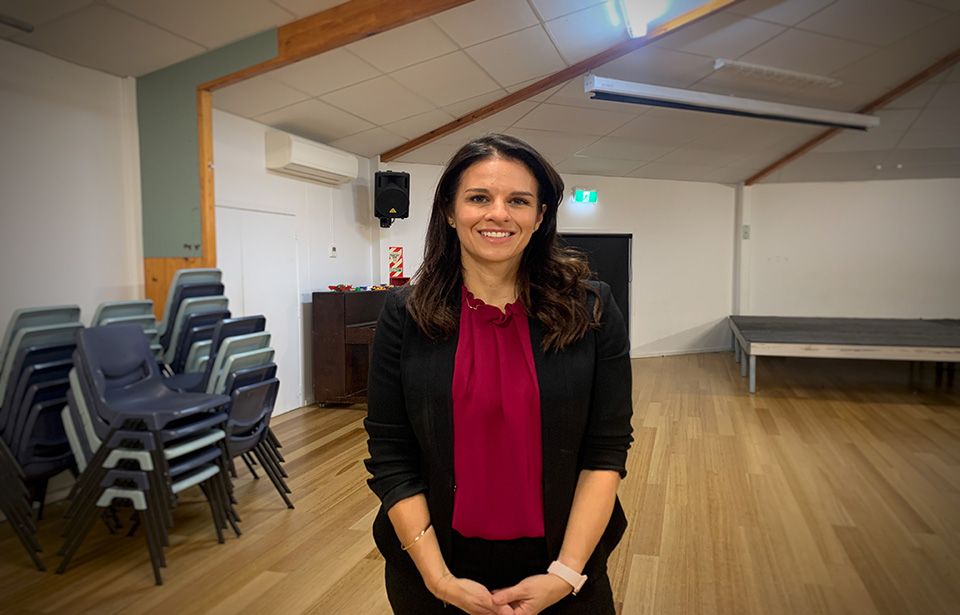 National's education spokesperson and East Coast Bays MP, Erica Stanford, spoke about the party's education policy and addresses concerns of the neurodiverse community. Photo: Rebecca Lu
Members of the neurodiverse community worry that the National Party's new education policy will disadvantage students with learning disabilities.
They voiced their concerns at a public meeting on education hosted by National MP and spokesperson for education, Erica Stanford.
Primary and intermediate school students will be required to complete an hour of reading, writing and maths every day, should the party's policy come into effect.

Under National's policy, students must also complete two standardised assessments in these subjects every year to track their progress against a "robust" curriculum.
The neurodiverse community say these requirements will create a "potentially hostile" leaning environment.
One parent said their neurodivergent child had been "failed and treated horribly" in a school structure that lacks the understanding and flexibility to cater to those with learning disabilities.
"It's a terrible place to be as a student and it's a terrible place for me as a parent when my child is struggling in an education system that does not allow them to learn how they're able to learn."
She said there are serious negative effects that flow into other areas, especially mental health, which may lead to continual struggles and underperformance in school.
"To make things worse, they are further traumatised because they end up in anxiety and panic attacks and spiral into self-doubt. These kids are at higher risk of developing mental health issues," she says.
Teaching assistant Kayla Sullivan, who is dyslexic, shares similar concerns.
"I fear that a more standardised approach, which might work for a neurotypical kid, is not always conducive to the learning needs of a neurodivergent kid."
What support is offered and how quickly that will happen are important considerations at the forefront of the community's mind, says Sullivan.
Stanford says consistency to the curriculum structure can benefit neurodivergent students by allowing early intervention and diagnosis of their struggles.
"Having a regular means of measurement for progress can ensure these kids are being diagnosed and supported before they have fallen too far behind.
"Bringing in early checks and intervention before they even get into the school system, as well as looking at resources for the classroom to help the teachers are key to the policy," she says.
According to Stanford, the National Party's current proposal is the first part of a longer policy that will address the needs of all students, including neurodiverse students.