First-time voters turn to TikTok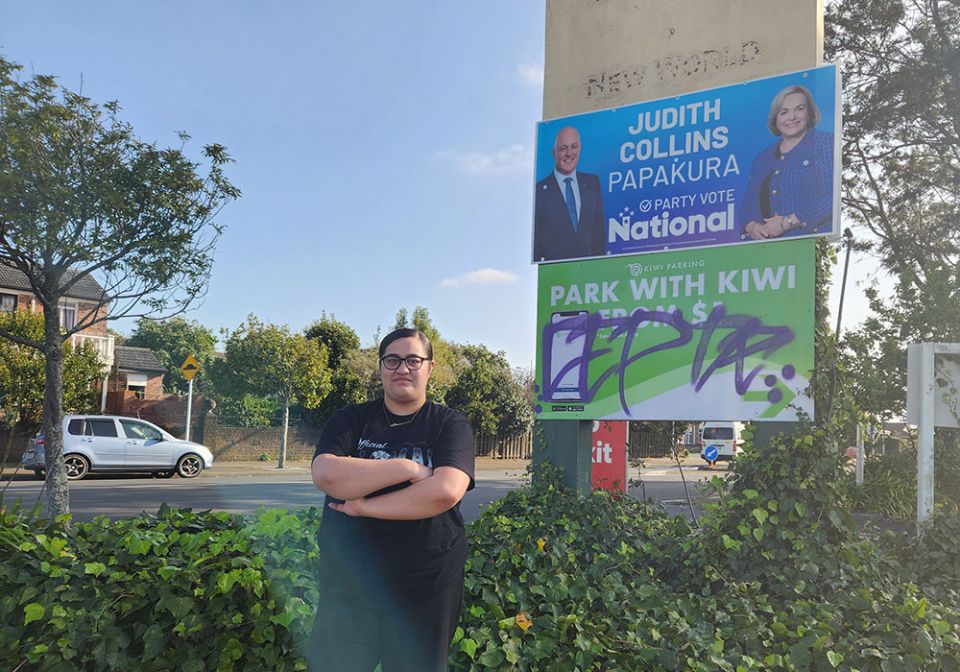 Muna Hafoka from the Papakura electorate contemplates who is getting her vote. Photo: Zeb Tupa'i
First-time voters are relying on social media for political information this election, a trend welcomed by academics.
TikTok is the preferred political information platform according to an online survey conducted by AUT students.
AUT Associate Dean Rosser Johnson says politics should meet young voters where they are, and that means embracing platforms like TikTok.
"I can see why this would be brilliant for young people because it's not just receiving information, it's a dialogue.
"And it's quite positive really, because people want to get involved and want to talk, and there's nothing funnier than a Gen X or Boomer jumping on TikTok and just screwing it up."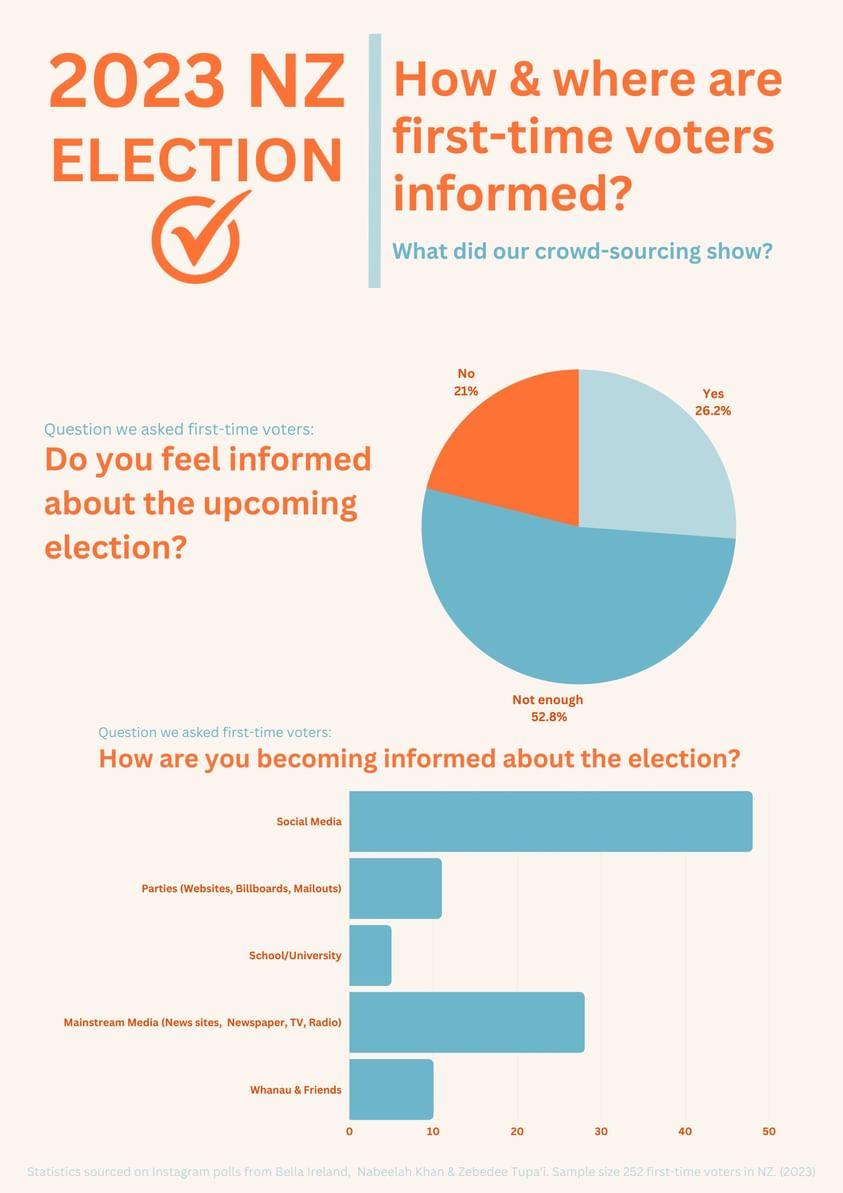 Social media is first-time voters' main source of electoral information. Infographic: Bella Ireland
According to an online survey for Te Waha Nui of 300 young voters, half of first-time voters say they depend on social media apps for information about the election.
This is compared to 29 percent of returning voters, who said are informed through mainstream media, whanau, friends, and from political parties themselves.
Nearly three-quarters of first-time voters polled say they don't feel sufficiently informed about the upcoming election, according to the survey.
AUT student Regina Tao, 20, says social media apps are able to reach younger voters in a way that mainstream media cannot.
"[Social media] is pretty good for young people because they get to learn more and it's more accessible to them.
"It gets young people more involved, whereas maybe they wouldn't vote in the first place if it wasn't for social media."
TikTok's addictive algorithm has raised concerns over whether the social media app is an acceptable reliable source of electoral information.
Papakura local Muna Hafoka, 21, says she doesn't feel informed enough to vote, and that social media doesn't offer enough analysis.
"I see Reels on Instagram, some short videos on TikTok as well.
"I wish it had more in-depth information to help us understand it all more."
The National Party TikTok account leads other parties' follower counts, with 56.6k followers, the Green Party with 16.7k followers, and the Labour Party which has 3044 followers.