A bill before Tonga's Parliament that would amend a controversial clause in the kingdom's constitution shows just how important it is for news media to hold leaders to account, says veteran journalist and publisher Kalafi Moala.
The private bill would remove part of the Clause 23 re-enactment of 2013 that gives a convicted government representative 42 days in office with full entitlements and salaries while appealing a conviction.
The clause sparked public outrage last month after Prime Minister Pōhiva Tu'i'onetoa used it as a justification for doing nothing against his jailed Cabinet Minister Akosita Lavulavu from the beginning of her court appearance until she had been sent to jail.
Akosita and her husband 'Etuate Lavulavu were jailed for six years after plundering more than half a million pa'anga (NZ$320,000 )of the Government's school fund scheme, co-funded by the New Zealand and Australian governments.
Tu'i'onetoa told media he could not have done anything under the law against Akosita until the results of her appeal were out.
He said Clause 23 was to protect the rights of Tongan citizens.
Critics noted that if the Court of Appeal rejected Akosita's appeal the constitution had allowed a convict to stay in office for 42 days, or even more if their appeal was delayed.
In Akosita's case it will take until Court of Appeal hearing sessions in September or March next year's to process her appeal.
An opinion piece by the Kaniva Tonga News at the time asked the Prime Minister how the money paid Akosita after her conviction would be recouped if her appeal was rejected.
The Tongan news site's editorial said the clause was "embarrassing" for Tonga. It called on the Prime Minister to use his discretion.
The Prime Minister later made a sudden u-turn and declared in the House that Akosita had resigned and her pay had been stopped effective from July 1, effectively rejecting Clause 23.
The amendment bill was submitted by the Speaker Lord Fakafanua last week, with Moala hailing it as a media success.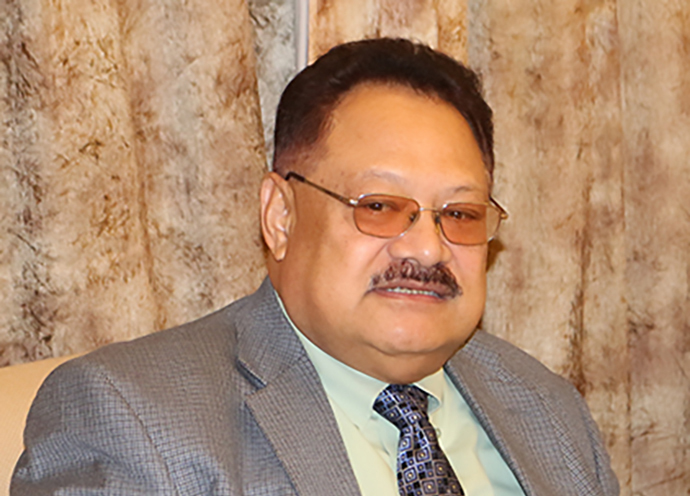 Tongan journalist and publisher Kalafi Moala. Photo: Kalino Latu
"The recent attempt by Parliament to make some necessary amendment to Clause 23 is an example of how our lawmakers need to be more scrutinised on how they carry out legislative work," Moala told Te Waha Nui.
"Clause 23 was used by Prime Minister Pohiva Tu'i'onetoa as an excuse for his non-action on his criminal Minister, Akosita Lavulavu.
"Why [suddenly] accept the Minister's resignation now, when the appeal has not taken place yet?"
Moala said the Prime Minister had walked back on his stand on Clause 23.
"This clearly shows the issue of his sideswipe of the Court's decision and inappropriate support for his Minister had nothing to do with the law.
"The man did not have the good sense . . . to discipline a corrupt minister.
"Laws, in my view, are creations of imperfect man, but the laws are nevertheless based on a code of ethical behavior, underpinned by moral values that anchor a society.
"Any laws in Tonga that do not correspond to a moral value system that is Christian and Biblical need amendment or abandonment.
"What is legal should always be moral, yet there are times that a society legislates against morality."