An Auckland artist is giving a platform to those whose voices were missing from the media storm that recently engulfed former Green Party leader Metiria Turei – beneficiaries.
Turei said her admission – that she had undisclosed flatmates when she was on the domestic purposes benefit – was intended to start a conversation about the New Zealand welfare system and a lack of compassion for those needing it.
However, her admission, and the media coverage that ensued, ultimately lead to her resignation.
Now artist Sam Orchard is continuing the conversation with his project #We Are Beneficiaries and flooding social media with often-shocking stories of people who have been on a benefit at some stage in their lives.
Orchard says he felt everyone, including the media, was missing the mark, that actually the welfare system in New Zealand is very important but not working.
Beginning to think that this was "just another election where the people who are most marginalised are not being heard", he decided to share his own story of being a beneficiary and reached out to other artists who may want to be involved.
He told TWN he thought he could bring focus to the system, rather than the people within it.
After he shared his own story, the project took off with a dozen artists involved and people jumping at the chance to have their say.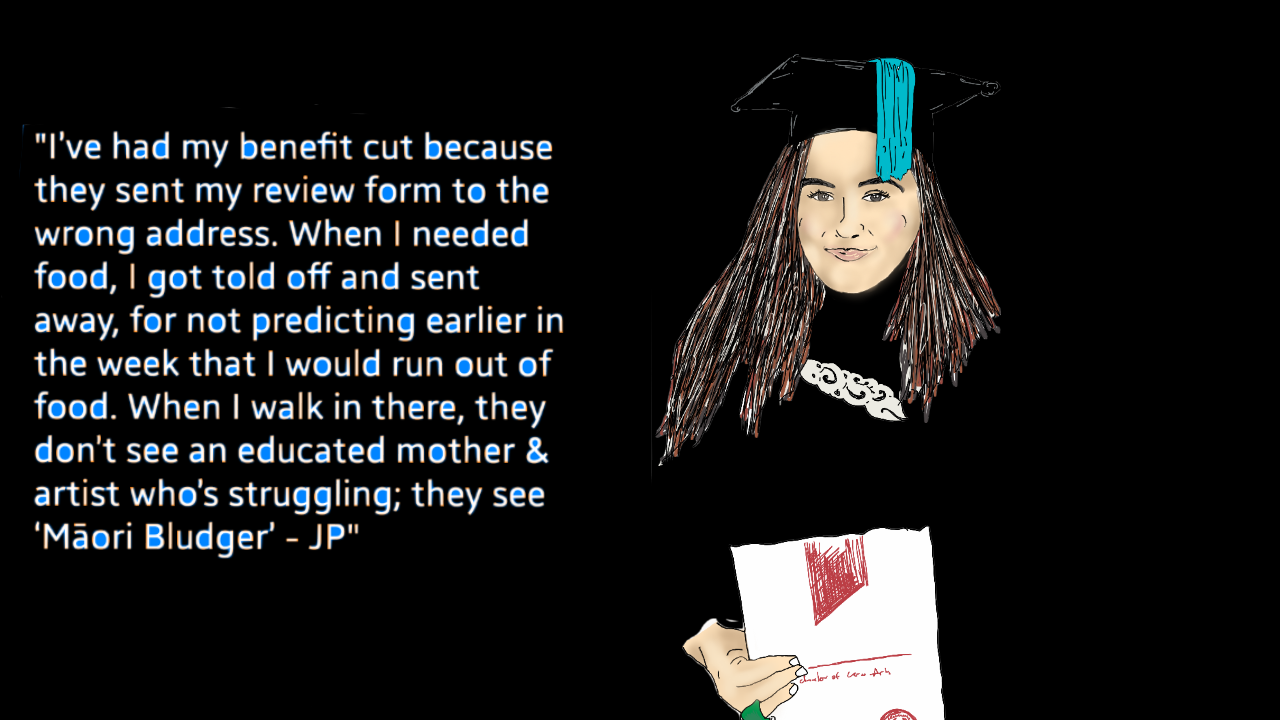 "There's lots of people who feel really disempowered by the system and feel like their complex stories and nuances aren't being heard by the welfare system.
"They're having to change their story to fit into a box, which is not to say that they're lying, but it's to say that the system doesn't account for really complex things going on and it also doesn't account for them as human beings.
"A lot of the stories that are coming through are people saying, 'Hey I'm human and this aspect is really dehumanising and I want to make it better'."
Orchard pairs those who are current or former beneficiaries with an artist, recognising that there are many more stories to be told than there are artists to draw portraits.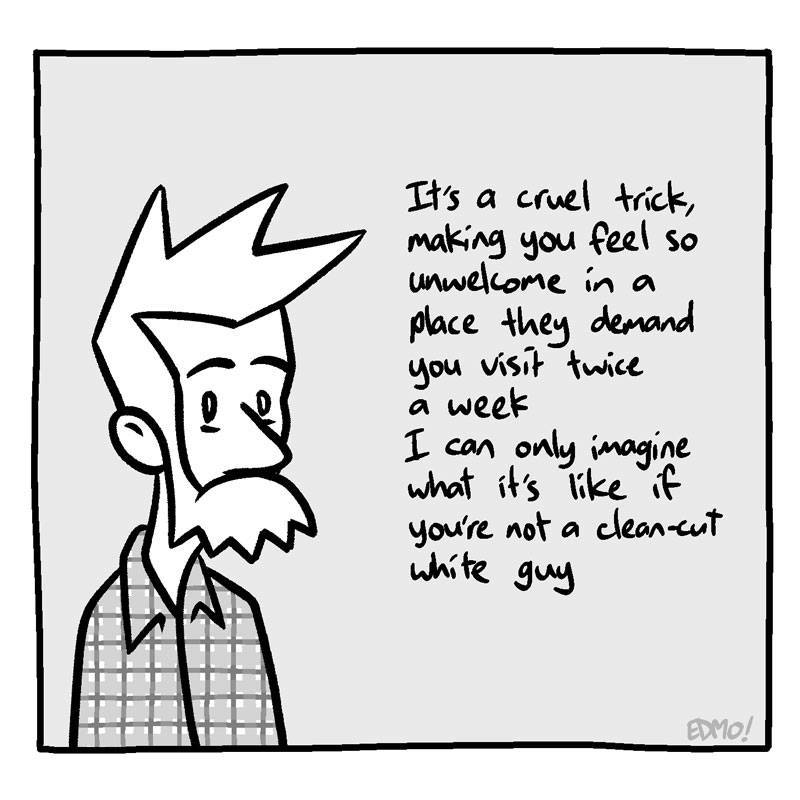 The project is resonating with a wide variety of people, both those with experience of the welfare system and those without.
"Every time I share a picture, there is someone saying, 'Hey that's me'," he said.
"We've got a range of stories, whether they are middle-class white guys, trans women of colour, or people with disabilities."
There are also many stories that highlight the the kindness of particular WINZ employees, something Orchard believes speaks to where the problems lie.
"I don't think it's [the fault of] individuals in the system. It's the system's fault."