Walking the talk: The Waihi man stepping up to confront sexual assault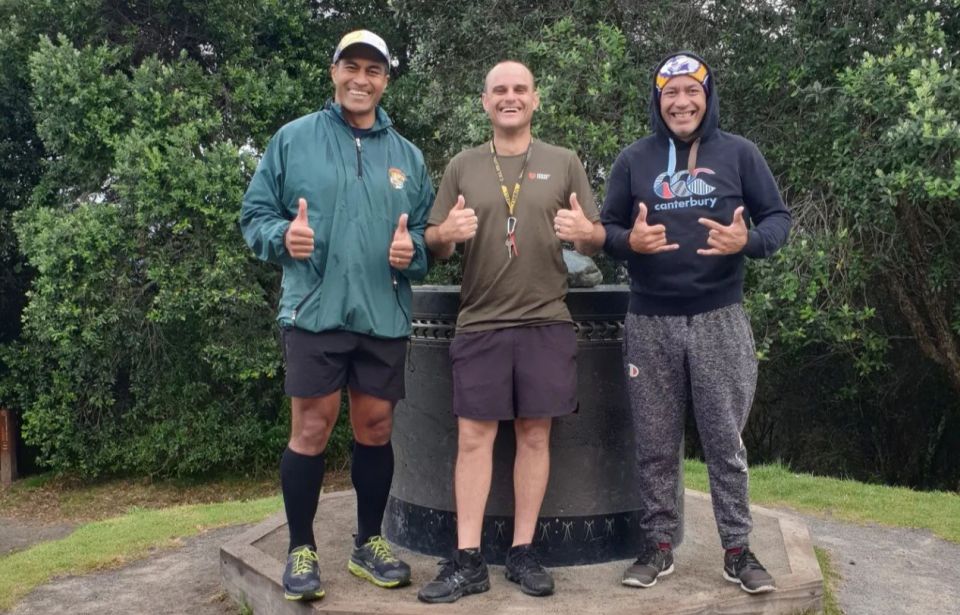 Sam Troth, centre, alongside the staff of Male Survivors Bay of Plenty, who are making strides to encourage men to talk. PHOTO: Supplied.
Warning: this story contains mentions of sexual assault. Some content may be upsetting to readers.
A Waihi-based assault survivor is walking "coast to coast" on the North Island to raise awareness for male sexual assault - just months after he walked the length of Aotearoa for the same cause.
Sam Troth, who was sexually assaulted as a child, says he wants to walk from Mount Hikurangi on the East Coast to Mount Taranaki on the West Coast, in what he says is a "coast to coast, or mountain to mountain walk".
He says he hopes his trek across the North Island will inspire people to talk about their experiences and seek help.
"It's not their fault, but they can't change the past. They can only change the future. And the way to do that is by talking.
"Whether that's to a loved one, a partner, a sibling, a parent, a coworker, just someone, they just need to find their first person. They just need to start talking about it and their healing journey will start from there."
Troth began his healing journey in 2020, when he was at breaking point.
He was put in contact with an ACC psychologist and engaged in counselling.
He says that the outpour of support he has received since his first walk has been impressive.
"Every day I'd get a minimum of one heart-wrenching story, but then a really positive message behind it, [about] what I'm doing. Like a message of hope."
Troth says he wants to raise awareness because he wants to "empower [men] because there's so much whakamā, so much shame, there's so much taboo, about sexual assault".
Men and Trauma NZ says that 1 in 6 Kiwi men are sexually assaulted over their lifetime, but only 1-5% of survivors will report it to police.
This walk is approximately 670km, or 139 hours to walk, according to Google Maps, and Troth plans to complete this walk in August over a 30-day period.
* If it's an emergency and you or someone else is at risk, call 111.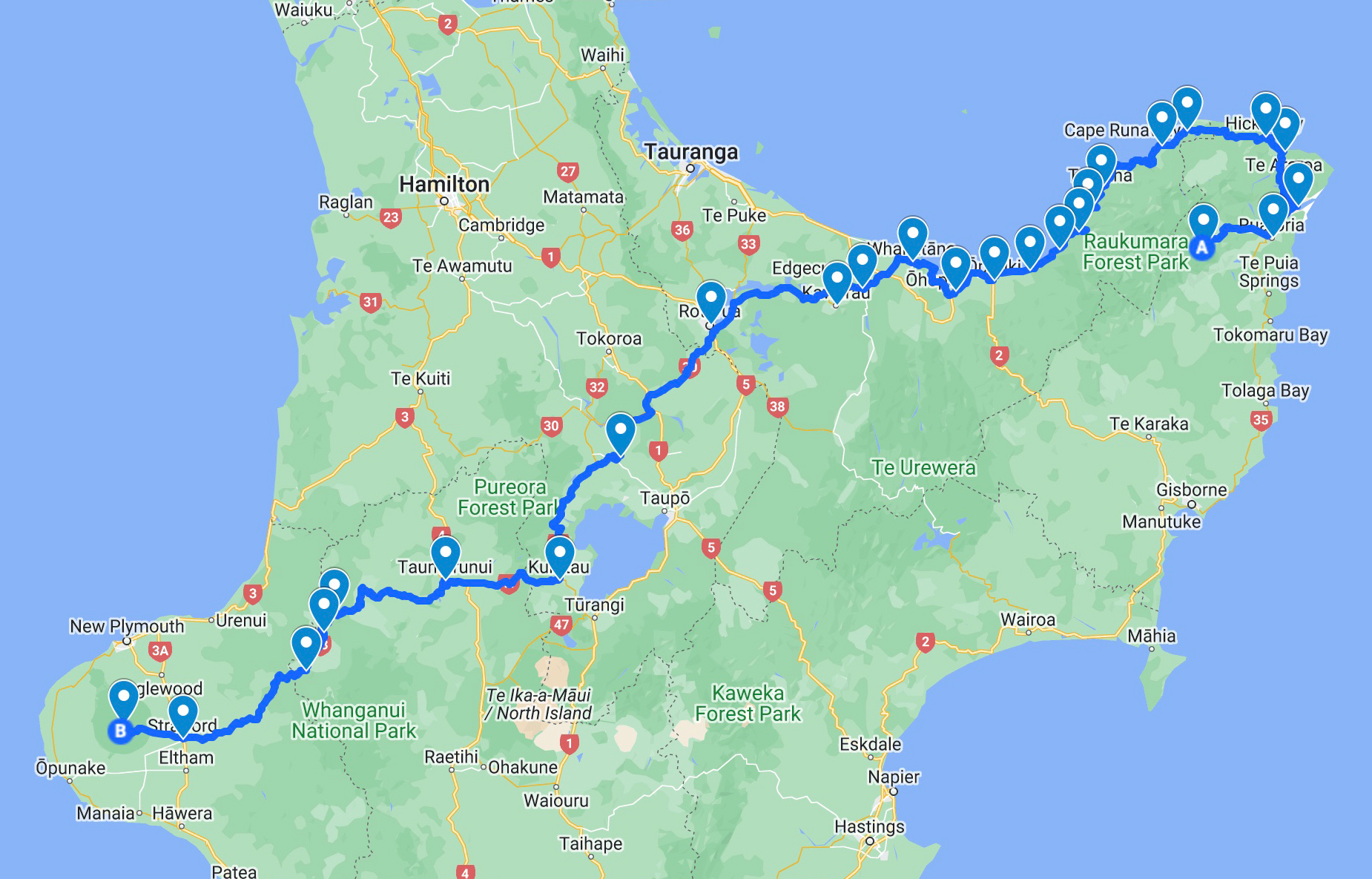 This map plots the major areas that Sam Troth will walk through, as he continues to raise awareness about male sexual assault. Image: Google Maps/Jessica Rayner.