A bridge from nursing education into midwifery must be built if New Zealand is to solve a critical shortage of midwives, says a nurse petitioning the Government on the issue.
Anita Cook is calling on New Zealand universities, including Auckland University of Technology and the University of Auckland, to grow postgraduate nursing pathways from areas such as obstetrics, gynaecology and maternity into midwifery, and for the Midwifery Council of New Zealand to work with them to complete this.
Midwifery is regulated under the Health Practitioners Competence Assurance Act (2003), outlined by the midwifery council.
Ms Cook has worked extensively in high-risk maternity and neonatal intensive care, and works now in obstetric care.
"I would really love a postgraduate pathway [into midwifery] to improve the practice I deliver as a nurse working in a maternity environment but there is nothing available for nurses," she told TWN.
"When I looked into doing study, there was a University of Auckland masters of women's health pathway, but you can only take that pathway if you are a GP or a midwife.
"I've already got a postgraduate certificate. I want to build on what I've already got."
She was also declined by AUT's postgraduate diploma in health science (midwifery).
"I have personally applied for that [diploma] and it is not open to nurses. It's only open to midwives," she said.
The petition was sparked after reading an article published by The Dominion Post and Stuff at the end of a hard night shift.
The story centred on safety concerns surrounding nurses filling in for midwives in maternity sections.
Ms Cook says the story did not give the full picture, and she was concerned about the public perception of nurses working in maternity it might create.
"Nurses aren't filling in for midwives. Nurses have always been on maternity wards.
"'Safety concerns tells people if you have a nurse caring for you in maternity, your life is in danger.
"There are more nurses [working in maternity] now than there have ever been because there are not enough midwives," she says.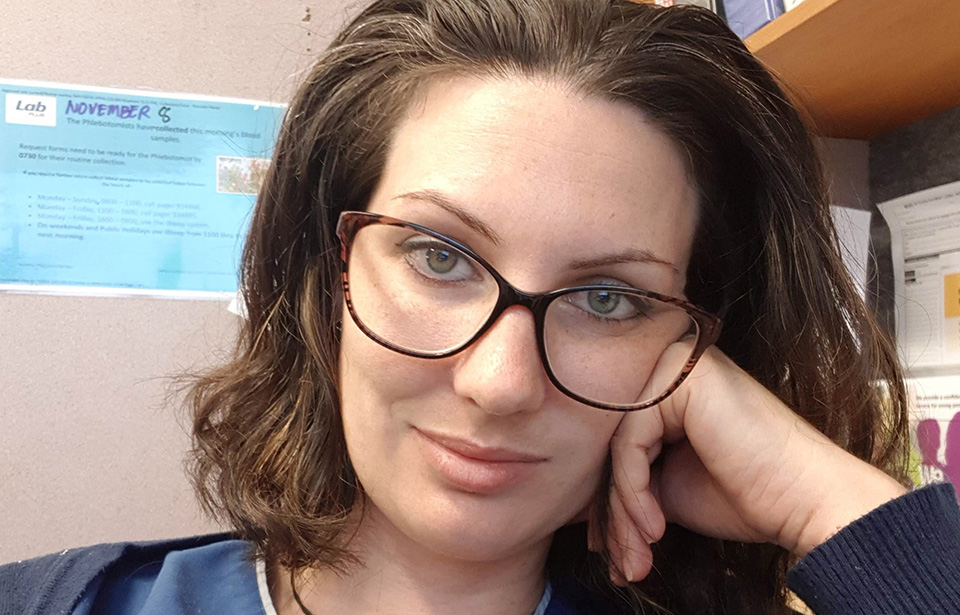 Anita Cook is petitioning the Government, proposing ways to solve the midwife shortage. Photo: supplied
She says she has already begun to see some of these concerns raised at work.
"[Patients] ask, 'Am I going to die because a midwife isn't looking after me?'"
Nurses delivering babies and assisting at births is not new. In some countries, authorities do not recognise midwives and the primary care responsibility falls to nurses.
"Nurses are actually delivering babies all over the place."
She stressed the petition is about education and nurses' ability in order to provide the best possible care and support to pregnant women.
"We are actually working in these environments and we really need to be educated because we can't upskill without that education. We need these pathways.
"Why shouldn't we be able to access those courses like any other health professional?"
The Midwifery Council of New Zealand acknowledged the differences between the two industries. However, it also said that many midwives move into midwifery from other health professions.
A senior lecturer and head of the midwifery programme at AUT, Dr Tania Fleming, told TWN the university was looking into a shortened programme for registered nurses.
AUT identified a midwife shortage in New Zealand and felt there it should be more accessible for nurses and other similar professionals to move into midwifery if they chose.
The Nursing Council of New Zealand said it was unable to comment directly on the issue, while the University of Auckland did not respond to TWN inquiries.