After losing their fathers to suicide, Grace Curtis, 23, Tori Wheelans, 25, and Georgia Harris, 25, have joined forces online to try break the stigma around mental health and suicide in New Zealand.
Only seven months after losing her dad, Grace asked Tori and Georgie if they would join her mental health and suicide-awareness campaign, Cool Change.
Named after Grace's dad's funeral song, Cool Change is an online platform where they can share the ups, downs, highs and lows of grief and bereavement, with a focus on preventing suicide, and preserving and prioritising mental health.
Although they have never been together in the flesh, they dedicate themselves to the co-ordinating their content from different ends of the country.
"We started Cool Change with very little expectations but had the hope of reaching others who feel the same as us," says Tori.
"I think banding together and having us all using our drive for change after each one of us losing our dads to suicide is really powerful. Because many people believe they are all alone."
The three of them met on social media and understand the online space has a powerful connection. As of January 2021, 82 percent of New Zealand's population were active social media users.
The Cool Change Instagram and Facebook pages campaign for mental health, break stigmas and provide a place of support for people going through trying times.
"We talk to people on the ground, hear and share stories and seek solutions where we can," says Grace.
"Our main tool is experience and we are able to relate to our audience. Many find that really powerful and helpful," Tori says.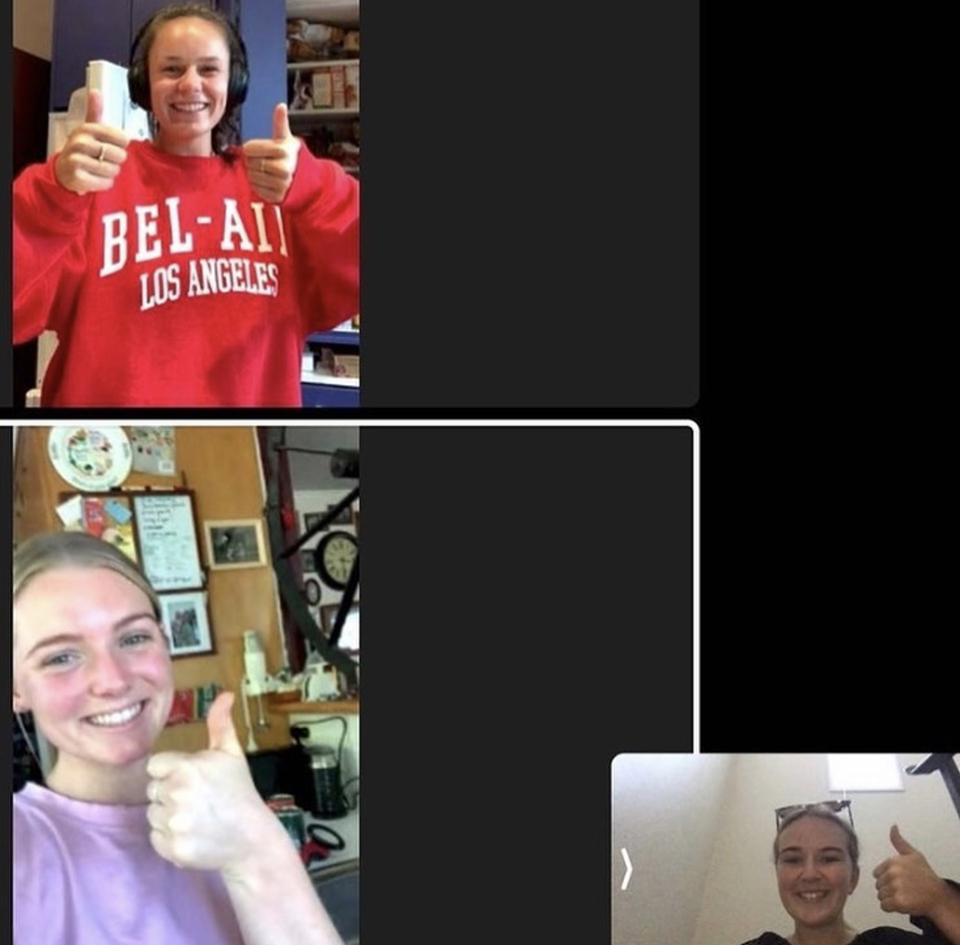 Tori (top), Georgia (bottom left) and Grace have only met altogether online. Image: supplied
Grace, a law and politics student at the University of Canterbury, suffered severe post-traumatic stress disorder after the loss of her father. At the recent 2021 National Party Conference she shared her experience of the mental-health system and her desire to see change.
"One suicide can chain-react a number of more suicides. I'm here for action, to prevent others from being on this road, regardless of how well we know them," she said.
Between July 2019 and June 2020, there was a total of 654 suicide deaths in New Zealand, according to provisional figures released by the Coronial Services of New Zealand.
Grace says she respects that it is not from a lack of trying but she says government policy makers should be listening to people on the ground.
"The current [mental health] system is clearly not working so why don't we try and rebuild it based on the information from those who will be relying on the services anyway?"
Grace, Tori and Georgia call themselves the Cool Change Sisters and say they will continue to speak up.
"We're standing taller than the stigma that is attached to mental illness," says Tori.