In a bid to keep children's teeth healthy, primary schools in New Zealand may no longer be legally able to provide sugary drinks to students from next year.
The National Administration Guidelines (NAG) 5b currently requires all school boards to promote healthy food and nutrition.
However, the Ministry of Education is considering making it a legal duty within its updated 2023 guidelines for boards to provide only healthy drinks in primary schools.
The Ministry of Education hopes to bring in the new regulations before the current NAG 5b ends on January 1, 2023.
In its submission, healthcare provider ProCare requested the new guidelines be extended to secondary schools, to expand the range of students impacted.
There are more than 100,000 primary and intermediate students in Auckland overdue for dental examinations due to the lockdowns.
Group chief executive at ProCare Bindi Norwell said it was a very important issue and improving awareness was key.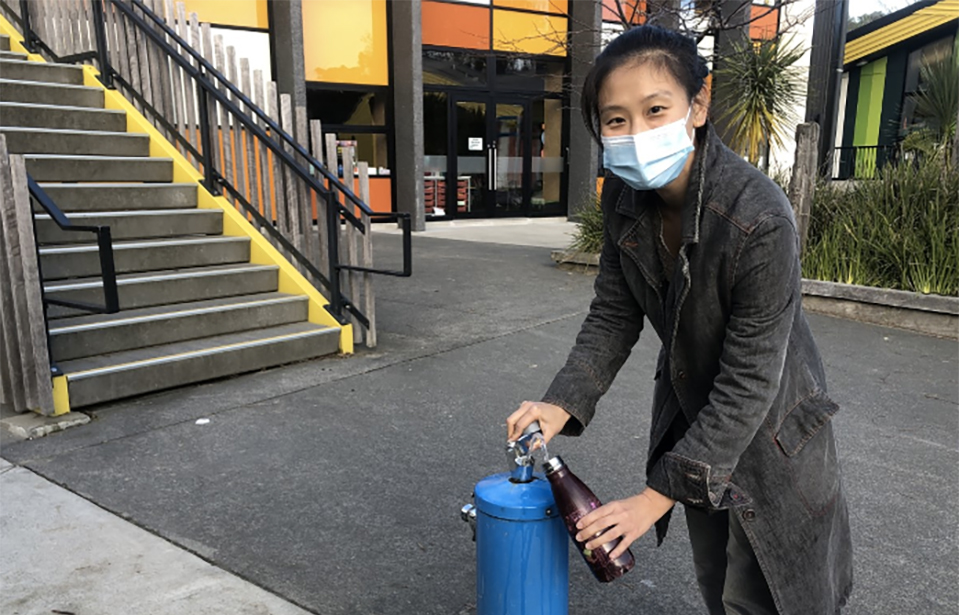 Teacher Yu-Ching Liu fills up her water bottle at Freemans Bay School. Photo: Celia Whitley
Many schools across Aotearoa have voluntarily introduced a sugar-free drink rule, while some now only allow water.
Freemans Bay School in Auckland became a water-only school at the beginning of 2021.
Students at the school are encouraged to bring their water bottles with them from home and fill them using the campus drinking fountains.
Year 5/6 teacher Yu-Ching Liu supports the school's water-only rules and said the community was very supportive of the change.
"I've also noticed less rubbish around campus," Liu said.
The school follows this rule both inside and outside the classroom.
"We don't sell or provide fizzy drinks at school discos or functions. We only provide water and so it's very consistent," she said.
There is also a rule to stop children from purchasing sugary drinks while on school trips.
"It's the healthier option," she said.