Auckland families already divided by the pandemic have been hit by Covid-19 again.
Families separated by travel restrictions were to be at the heart of a live music event last week.
Show Some Aroha, a concert at Shadows bar, had to be canned because of the level-four lockdown.
Concert organisers had planned to raise awareness for families split by Covid-19.
The event was organised by University of Auckland PhD Student Justin Sobion, who had only recently been reunited with his wife.
It was to be part of a number of both political and cultural events on the issue.
In May, Reunite Families NZ hosted a photo exhibition called Shattered Lives, which shared images and stories of impacted families and which exceeded expectations.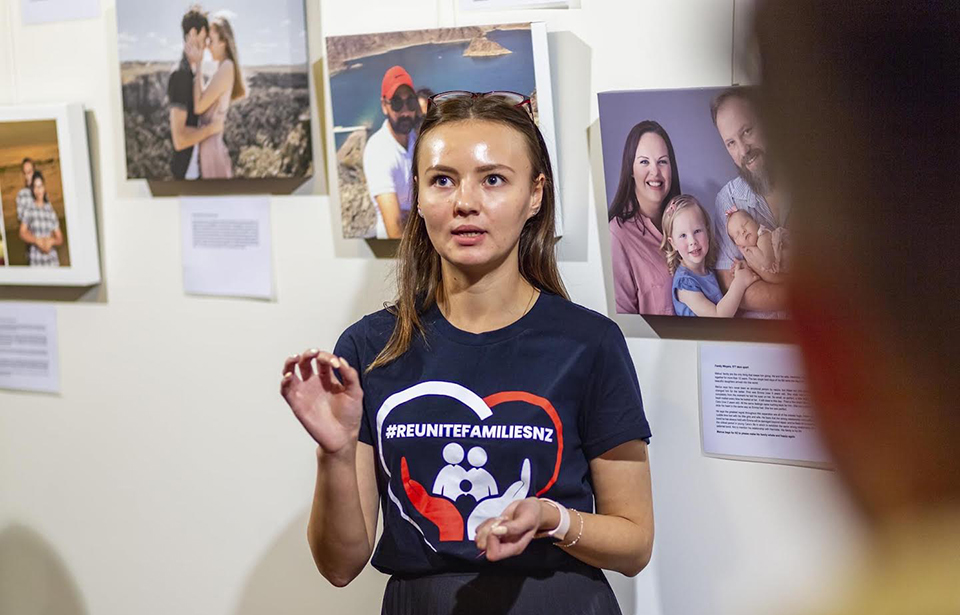 AUT doctoral student Polina Chernyshova.
Polina Chernyshova, an AUT PhD student, said some families had not seen each other now a number of months.
She shared her story with Stuff in January.
Ms Chernyshova told TWN a lot of Kiwis didn't know about the issue because travel was easier for them.
People had trouble understanding why she had not seen her partner in two years and wondered if he did not want to come to the country with her.
"He wants to but he can't come to New Zealand. That is the problem," she said.
The long separation has been tough for both of them.
"I feel like my relationship is with my cellphone rather than a real person."
The concert was expected to attract a number of politicians and was to begin with speeches.
"It's very important to let people speak in front of the politicians," Ms Chernyshova said.
"People want to be heard."
People could help the cause by keeping the conversation going.
"Make some noise," she said.
More can be found about Reunite Families NZ and some of its stories in this video: