A-WHO-T: most students unaware of mental health services on campus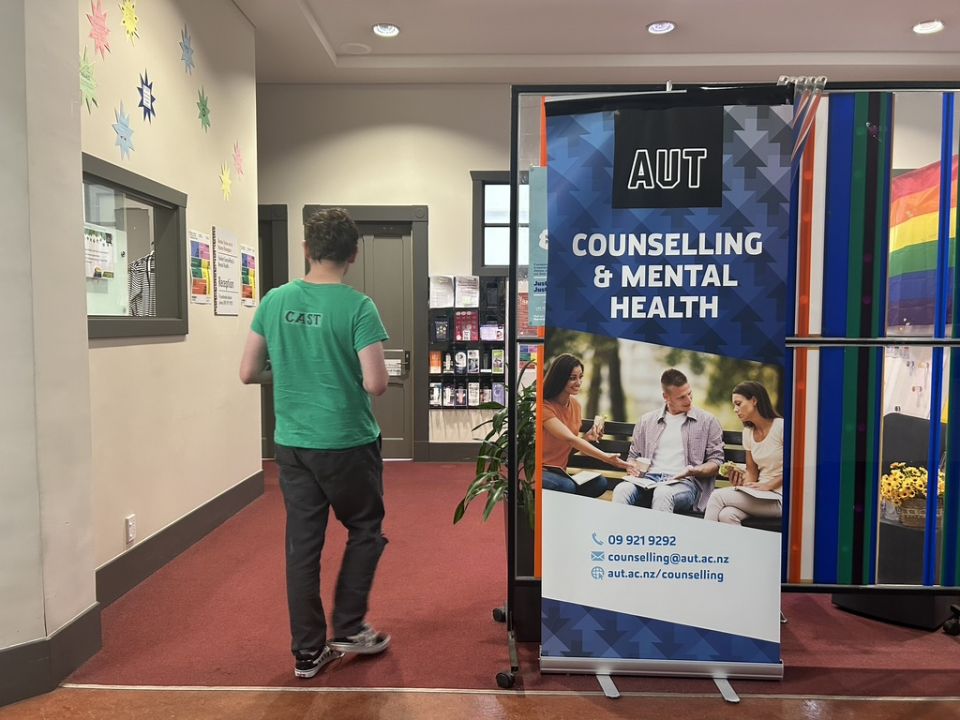 AUT Health Centre, where students can go to see a counsellor for any mental health needs. Photo: Melissa Main
AUT students entering the busy exam season are unaware of the mental health services available on campus to support them. .
A survey conducted among students throws doubt on whether AUT is doing enough to raise awareness of the services.
Communications student Aaron Hope admits he hasn't come across much information about what's available.
"If I'm being honest, I don't know much about the mental health services, just that there's counsellors available."
Mental Health Awareness Week, between September 23 - 29, ended just last week.
However, that some students don't know much about the services and how to access them despite this awareness week raises the question if AUT is doing enough.
The AUT Health Centre was unreachable for comment.
AUT currently provides services that include online/video resources, group and individual counselling sessions, a messaging service, and mental health workshops.
Despite the abundance of resources, the most accessible links take students to external websites independent of AUT.
For example, while AUT provides a link on their website to Lifeline, the line is available to all of Auckland and not just the university.
The line receives roughly 300 calls a day, meaning it is in high demand and does not specifically prioritise students.
With only four counsellors that are solely dedicated to the city campus and just two for the South campus, students may lack knowledge about services due to the small number of staff.
Māori Media student Xavier Asini commented on what he thinks a good mental health service looks like.
"Consistency is important for a good mental health service, knowing that those services are there."
Current counselling services are available in the WB building on level 2.
We interviewed 10 students for this article.