Volunteer of 18 years says public awareness key to saving hoiho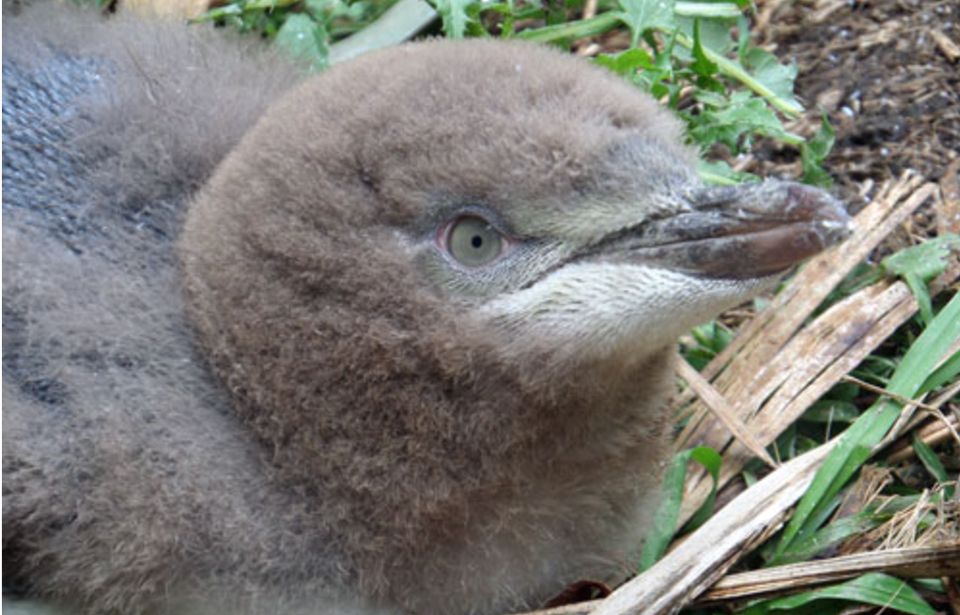 A yellow-eyed penguin chick. Photo: Penguin Rescue.
Kiwis are being urged to take care as laying season - from mid September to mid October - gets under way for the endangered yellow-eyed penguin or hoiho.
Daniel Bidwell, a full-time high school teacher, has spent a lot of his free time over the past 18 years at the Moeraki Lighthouse looking after hoiho with Penguin Rescue.
Bidwell, who is also chairman of the Penguin Rescue Trust, said there was a range of factors that have led to the penguin's rapid decline, one of which was human carelessness.
He said although boundaries were in place to mitigate human interference, sometimes these were not respected, leading to stress for the penguins which could then affect breeding.
"Humans are capable of making intelligent decisions, and when they're not making intelligent decisions, it is detrimental to the penguins as well."
There was a need for more awareness in the public when it came to wildlife, he said.
"Just being more careful and mindful about one's actions and choices . . . around, say, taking dogs on the beach, being mindful of what they're up to because they're one of the biggest penguin killers."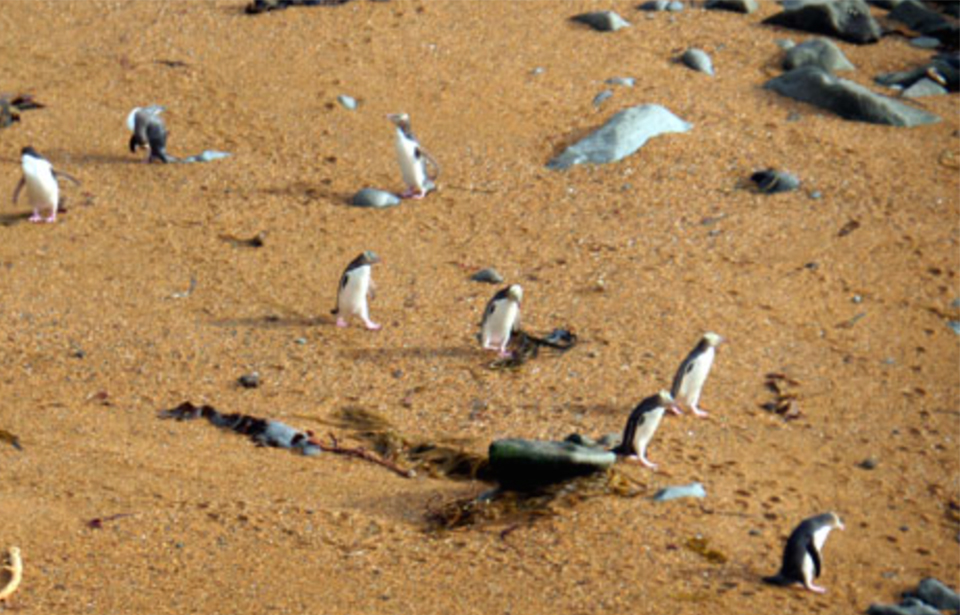 Hoiho on the beach at Moeraki, North Otago. Photo: Penguin Rescue.
Bidwell said when dogs were let loose in an area with penguins, they could wipe out a whole colony in hours.
"They just do it for fun and the owners will go, 'Well, so what?' sometimes."
He said he thought there needed to be a conversation on respect for wild animals such as hoiho.
"All these birds were here before us, so this is their home and they have a right to be here.
"So we've got to learn how to live in cohabitation with them rather than wiping out their environment just because it's an inconvenience to us.
"I think that's probably one of the other things that would really help Penguin Rescue is just shifting people's mindsets around caring for the things that have been created before us."
Bidwell said protection for hoiho included habitat rehabilitation, such as forest re-planting, and predation management, like rabbit-proof fencing.
He said funding was always needed for rabbit-proof fencing. Once rabbits were removed from the picture, predators went elsewhere for dinner, a big step in solving the problem.
The coastline along Moeraki is quite dry, adding a challenge to forest re-planting, according to Bidwell.
He said the national population of hoiho was trending lower, though Penguin Rescue was "holding its own" in terms of the two colonies under its watch.
Bidwell said he believed yellow-eyed penguins at Moeraki accounted for about 30 per cent of the national population.
When he started volunteering, it was closer to 10 per cent.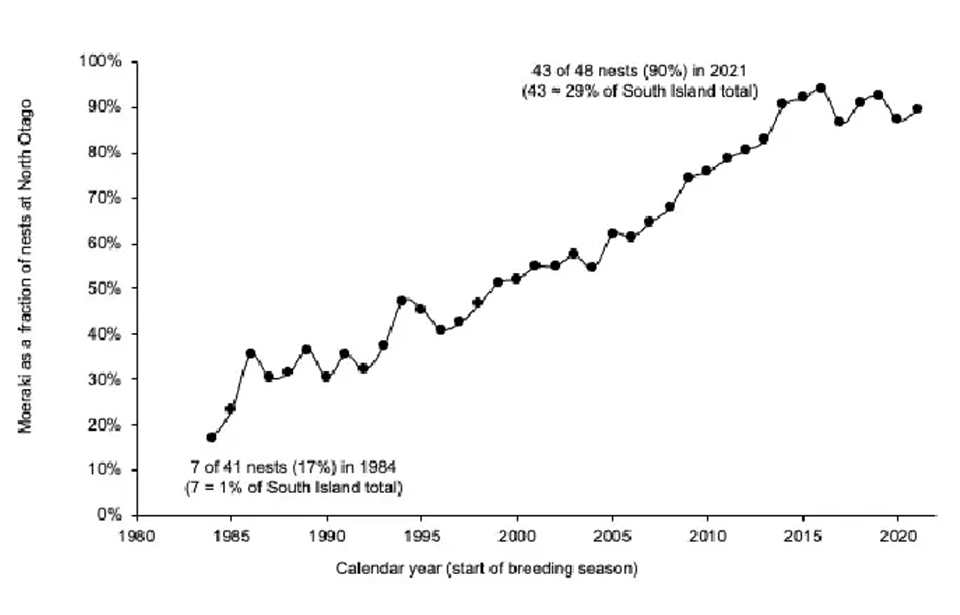 Numbers of endangered yellow-eyed penguin/hoiho are decreasing, though colonies at North Otago monitored by Penguin Rescue are holding up. Image: Penguin Rescue.
"As the pie has got smaller, our portion has got bigger."
Penguin Rescue is run by a small team of dedicated volunteers and is a charitable trust. Its work done is permitted by the Department of Conservation
Hoiho are currently considered "threatened-nationally-endangered" by DOC, meaning they face a "high risk of extinction in the short term".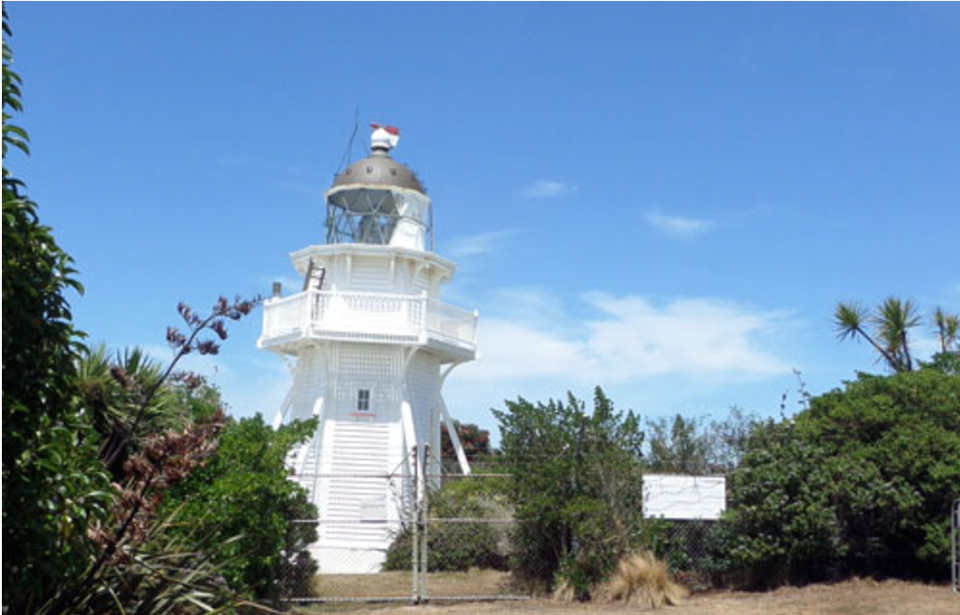 Moeraki Lighthouse, also a hospital for sick and injured penguins. Photo: Penguin Rescue