What's the logical thing to do when you have spent the past 10 years fighting to protecting life and that which sustains life?
Start your own political party so you can effect the required changes yourself.
Enter Kiwi sustainability campaigner Miriam Clements and her newly formed Logic Party.
Ms Clements, 39, owns and directs an environmental, human rights, sustainable transition and events agency called Sustainable Quality Premium and has been living and working in Paris, New York, Geneva, the Amazon and recently the Great Barrier Reef.
She told TWN New Zealand should be the first country in the world to demonstrate how it could completely sustainably transition as an economy and as a nation.
In simple terms, that was stopping the poisoning of our water, our air, soil and the depth of our oceans.
Ms Clements said National signed up to the Paris Agreement which would transfer $14 billion offshore to the UN in taxes over the next 10 years.
But the Paris Agreement did nothing enforceable to stop industrial destruction or environmental pollution, she said.
Ms Clements has fought to protect rainforests from industrial destruction, working with indigenous leaders and representing them at the UN.
The past 10 years of her life had convinced her there needed to be "one nation to lead the world in a complete and efficient sustainable transition, to rebalance the wealth inequality".
It was critical to stop environmental contamination so "we have clean air food and water and a living ocean".
It was a "very sensible and logical" revolution she was proposing.
"I think that one country can do that and I believe New Zealand can show the world how it is done and the lead the way," said Ms Clements.
Last week she put a proposal to Winston Peters that the Logic Party became a component party of New Zealand First.
Mr Peters would need to write a letter of confirmation to the Electoral Commission before August 22.
If he agreed, Ms Clements would be able to promote NZ First for the party vote.
She has asked Mr Peters put her at number two on the NZ First list and admitted she would love to be a co-leader of the party.
But Te Waha Nui spoke to Mr Peters yesterday and he declined to comment.
Asked if the party would consider making Ms Clements' organisation a component party, NZ First president Brent Catchpole replied: "Why would we?"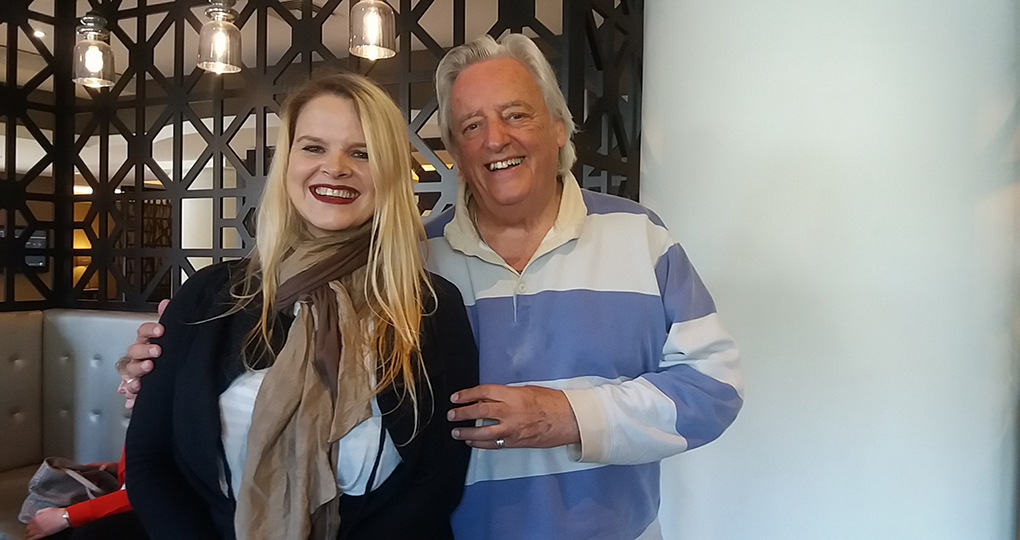 Miriam Clements and Michael Mansfield QC are joining forces for the environment. Photo: Hayley Stevenson
But she does have support from Michael Mansfield QC, an English barrister, a republican, vegetarian, socialist and self-described radical lawyer who is in New Zealand on a campaign about the silence that surrounds suicide.
Mr Mansfield has taken part in prominent and controversial cases in Britain, including accused IRA Bombers, the infamous Bloody Sunday incident, the Hillsborough stadium disaster and the deaths of Jean Charles de Menezes and Diana, Princess of Wales and the Mc Libel case.
He is "very supportive" of Ms Clements, who has taken each of her legal arguments to the International Criminal Court.
He has now agreed to be the lead QC in writing, contributing to her case in defence of the Great Barrier Reef.
"The prime issue facing all communities worldwide is environmental," he said.
"The wanton destruction of natural resources for profit, mainly at the hands of global corporations supported by complicit governments, provides the biggest threat to the wellbeing of the planet, for which we are custodians and stewards.
"In turn this momentum infuses instability and inequality leading to disempowerment and poverty. Ordinary citizens become second class."