Soft plastic recycling initiatives wasted on some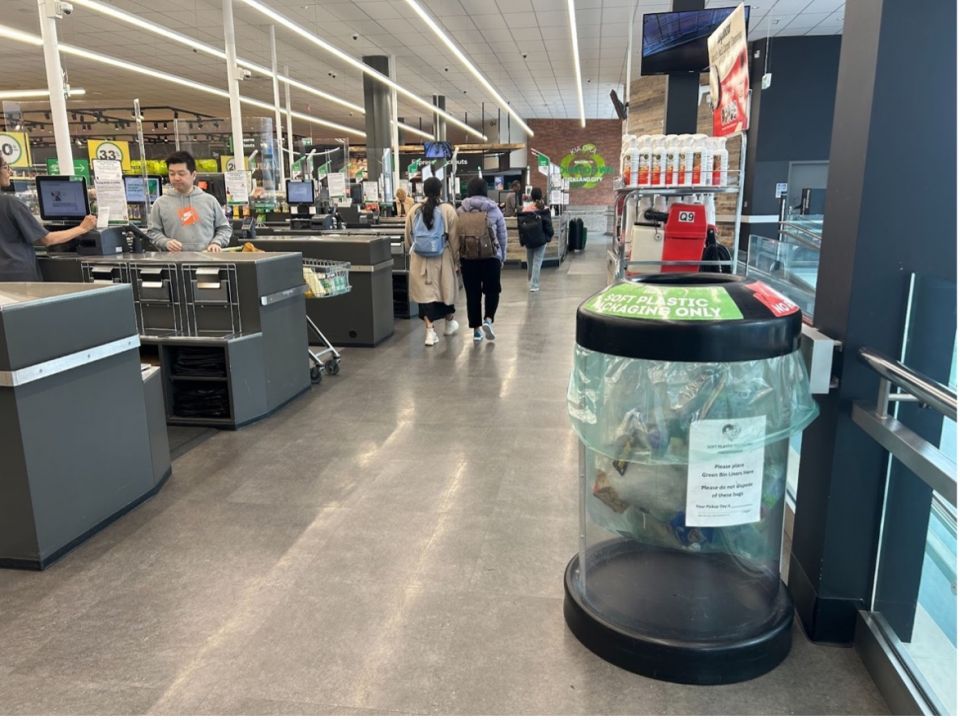 The widely available recycling service is easy to miss as shoppers pass by unaware. Photo: Evie Richardson
Aucklanders are mostly unaware of soft plastic recycling initiatives despite being available to most, according to a poll.
The Soft Plastic Recycling scheme ensures a soft plastic recycle bin is within 20 kilometres of homes or places of work, available to 90 per cent of the population.
Despite this, most people say that they are unaware of the recycling scheme or do not use it.
A recent Te Waha Nui social media poll shows that only 14 percent of people surveyed actively recycle soft plastic.
Meanwhile another 35 per cent were aware of it, but never used it, while the remaining 51 percent had no idea of the initiative.
One shopper at Countdown on Quay St said she'd no idea of the bin despite having just walked past it.
"No, I have never used the bins before or even seen them before for that matter".
Those who do use it often cannot find it as the bins are not clearly advertised.
Another shopper says, "I always have to ask where it is, it's quite hidden, I wish they would put it at the entrance."
Despite the survey's 86 per cent saying they either didn't know about or had never used the service, Countdown Quay St customer service representative Jacob Scott says there are a significant number of users.
"It fills up every day, everyone goes to the supermarket so it's not out of the way".
It is also clear that some of the material filling the bin is non-recyclable.
A quick look inside reveals paper bags, food scraps, sushi containers and other hard plastic.
There are strict rules on the types of plastic that can be disposed of, and throwing away other kinds of rubbish means that all the contents get sent to landfill.
Soft plastics can include plastic grocery bags, snack wrappers, bread bags and glad wrap.
If you are unsure, look for a soft plastic label on the item.
Soft plastics are currently unable to be recycled through kerbside collection, however they can be dropped at one of the 260 collection points nationally.
These are located at participating stores such as the Countdown, New World, and Warehouse stores.