Marina's climate-change response threatens Shoal Bay birds, say conservationists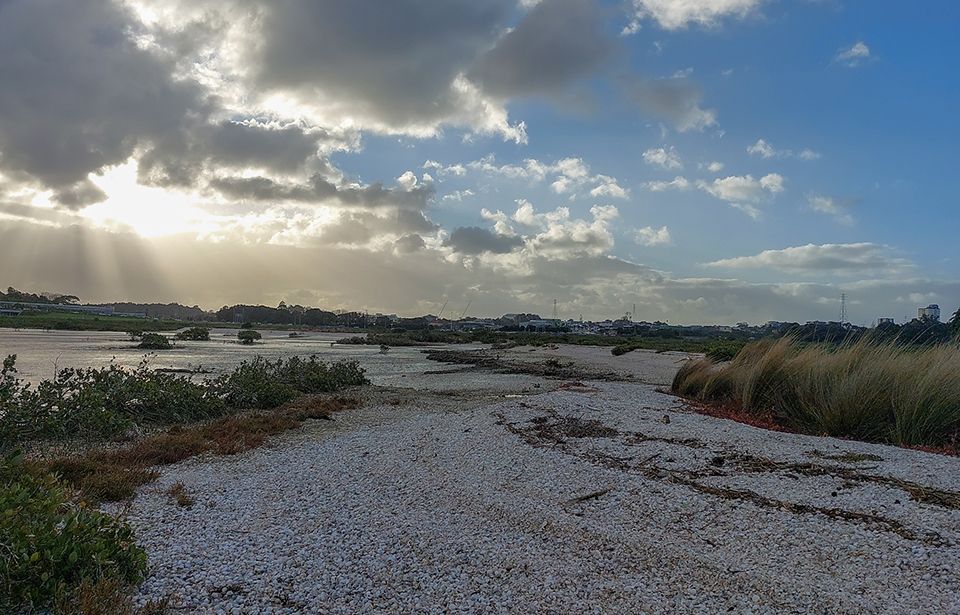 Shoal Bay is important to countless shore birds. Photo: David Williams
Some North Shore residents fear the reclamation and earthworks of the Bayswater marina redevelopment will hurt nearby shore-bird populations.
The proposed marina redevelopment will raise the site by 1.5m and include terrace housing and apartment blocks.
Bayswater Marina Holdings says this will ensure the site will not be affected by rising seas levels, according to the minutes of a November 2021 meeting of the Devonport-Takapuna Local Board.
However, some local residents don't want to see the proposed development come at the expense of local birds.
Board chairperson Ruth Jackson says Bayswater Marina is a part of wider Shoal Bay, which is home to multiple endangered species.
"So you have to take the habitat as a whole. You have cannot say it is okay to pick off one development, and another one, and another one."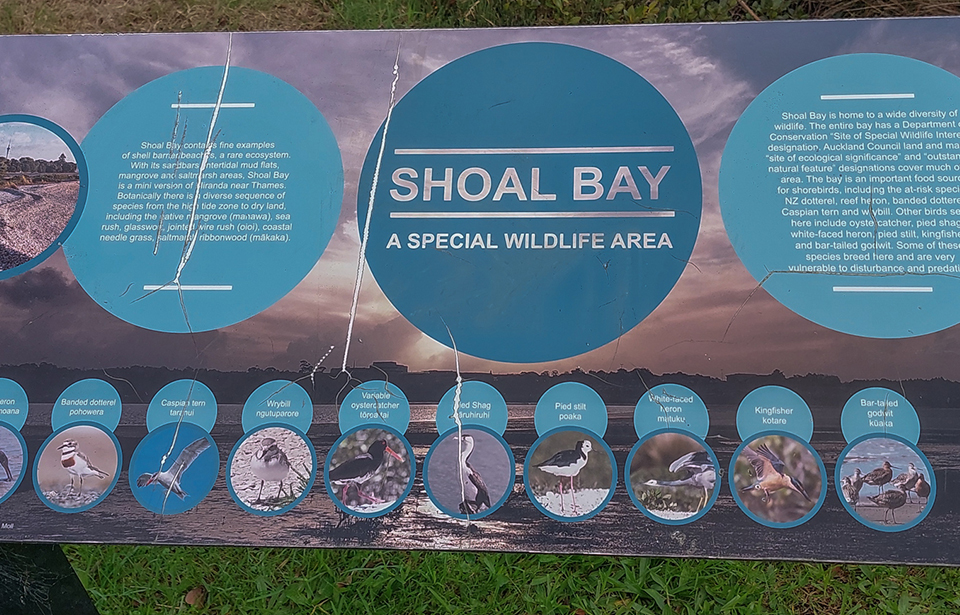 Council signs point to bird populations at Shoal Bay. Photo: David Williams
Shoal Bay extends from the edge of the Esmond Rd motorway on-ramp to the tip of the Devonport peninsula.
According to Forest and Bird New Zealand, the bay is a "high priority site of special wildlife interest", which is a DOC designation due to its importance for wading birds.
It is an important estuary in which multiple shore birds feed.
The bar-tailed godwit migrates to New Zealand from Alaska every year. Around 200 use the Shoal Bay estuary to feed, rest, and then migrate back in March.
The New Zealand dotterel also lives in Shoal Bay, nesting above high tide and moving down to the estuary at low tide to feed.
The dotterel's conservation status is "at-risk recovering", so it needs suitable areas in to nest and feed.
Conservationist Philip Moll says he is concerned sediment run off from the redevelopment will smother the birds' food and disrupt the "fragile and dynamic" makeup of the environment.
"Sediment is one of the things that, unfortunately in Auckland, follows most developments.
"Particularly during heavy rain, sediment tends to flow freely. There aren't really adequate safeguards for that."
Bayswater Marina was part of a flurry of developments on land the Crown has been selling off since 2014.
Auckland property developer Simon Herbert bought the land from the council in 2014 for $3.7 million.
The newly developed space will be home to 94 terraced houses and three apartment blocks, as well as a restaurant, cafe, and private car parks for each dwelling.
"Shoal Bay is a nationally and internationally recognised nature are for wildlife," says Jackson.
"If small developments were built, it would be death by a thousand cuts."
The marina company's application is currently on hold, says Bayswater Community Committee member Brianna Parkinson. The developers are working on issues they think need re-addressing, she says.
The development hearings will recommence later this year.
Bayswater Marina Holdings was approached for comment.