Three regenerating Hauraki Gulf islands have stayed green during Auckland's drought, but it's been touch and go on at least one.
The Auckland region is facing its toughest water restrictions since 1994. After a dry 2019, the January to May 2020 period saw 40 days without rain – a new record.
Motutapu, Rotoroa and Motuihe islands all have independent water supplies but have faced their own challenges during the drought.
Each island is managed by its own restoration trust to restore biodiversity and allow native birds and lizards to get going again. All were declared predator free between 2005 and 2013.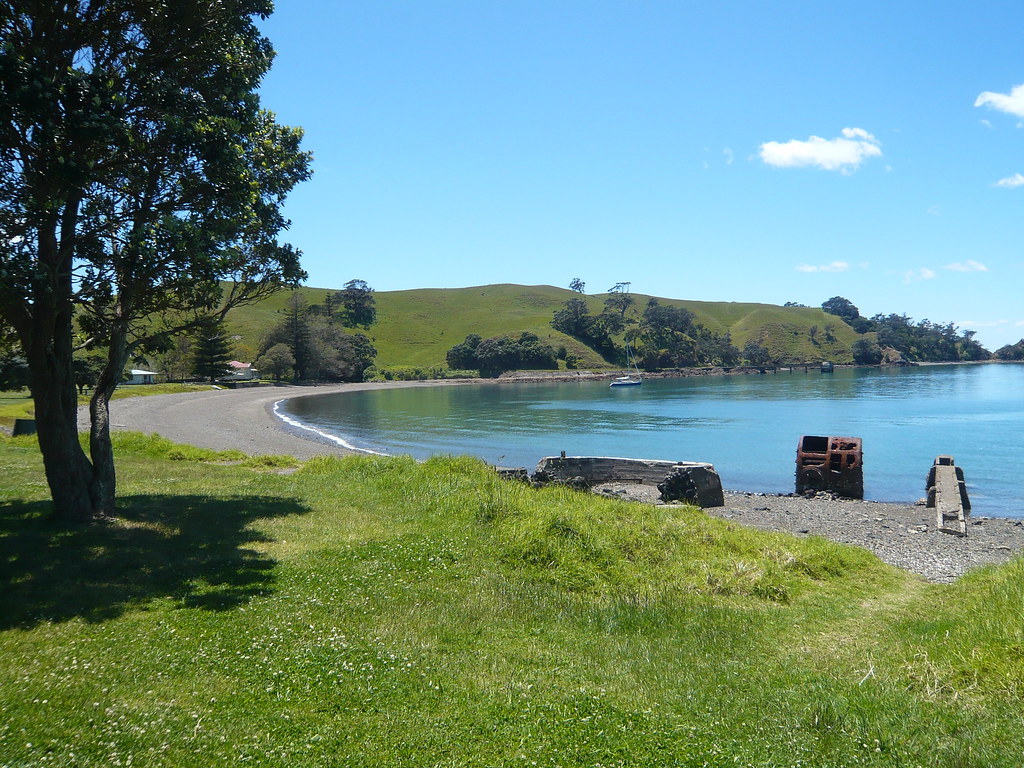 Home Bay on Motutapu Island. Photo: DOC; licence CC BY 2.0
On Motutapu Island, a number of key water pipes that supply the plant nursery started leaking in March, just before the level-four lockdown.
The pipes normally shift water around the island from a large stream and farm dam.
Large rainwater reserve tanks also dropped very quickly.
"Because there was no rain and no irrigation water, quite a few of the little trees started to wilt and some of them died," said Patrick Conor, a member of the Motutapu Restoration Trust.
Because the island has a large number of archaeological sites, fixing pipes is not as easy as digging holes to find the leaks. Approval is needed from Heritage New Zealand and everything was further complicated by the lockdown.
Returning to the island after the lockdown for the first time recently Mr Conor was a bit shocked.
"There is a creek that runs through the forest, but it was completely dry. There were just dead leaves in the bottom. It looked pretty gruesome."
Rotoroa Island uses a different system and hasn't been greatly impacted.
Fresh water is drawn from underground, using bores drilled into the sea bed. A pipeline runs from Coromandel, underneath Rotoroa and Pakatoa Islands, out to Waiheke.
"We have holding tanks, then it's all piped around the island as it would be on your street," said assistant island manager Milly Lucas.
With a reliable system, plantings haven't been badly affected during the drought. Even on parts of the island the pipes don't reach, plants are watered using a firefighting water trailer.
Ms Lucas said the main challenge was the lockdown adding to the isolation of being one of only three people on the island, along with her husband and 8-year-old son.
"From a really long and hectic summer tourism season to absolutely nothing was kind of a shock."
Motuihe Island has a similar bore system. Water is pumped up the hill into large tanks and the nursery has an automatic watering system.
"Some trees that are two or three years old have succumbed to the drought and died, but most survived," said Fiona Alexander, volunteers' co-ordinator for the Motuihe Island Restoration Trust.