Countdown wants all stores nationwide to be powered using renewable energy by 2025 with an Auckland store one of the first to switch.
The goal for Waiata Shores Countdown in Takanini is part of the supermarket giant's sustainability plan, Kia pai ake te apopo - A Better Tomorrow.
"The upgrades include solar panels to generate 10-15 percent of the store's total energy, LED lighting, and doors on fridges and freezers to reduce electricity use," says Countdown.
"Another feature is the trans-critical refrigeration systems that use natural, lower emission refrigerant gases and optimise elctricity usage."
A Countdown spokesperson says "we're determined to help make Aotearoa a great place to live, where our people and planet thrive."
It also hopes to extend sustainability goals to their healthy food range and make 100% of their "Own Brand" packaging sustainable.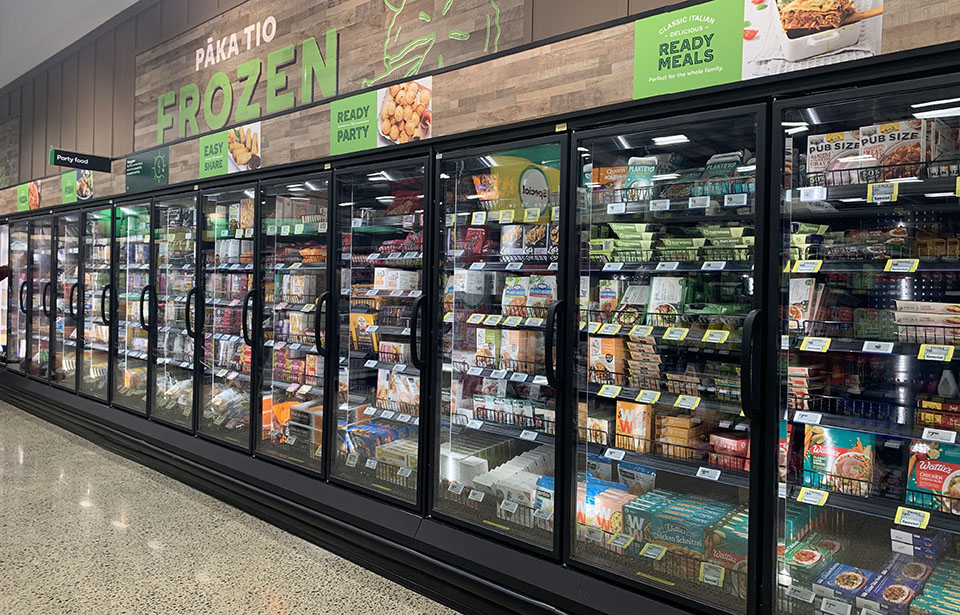 "Focusing on issues that have the biggest impact on an organisation" is the key to success when incorporating new sustainable practices, says Fiona Stephenson, the Sustainable Business Network's head of communications and marketing.
"For example, if a company transports a lot of goods, then focusing on fuel efficiencies would be important. Settng a baseline from which to measure change is a good idea, so you can track progress," she said.
As the supermarket strives towards similar sustainable commitments, she says reducing Aotearoa's energy use and carbon emissions will take the work of many.
Stephenson says "It's a responsibility we all need to share. Anything our customers can do to reduce their own energy use is a great help."
The plan is accompanied by the franchise's new objectives which includes the aim to have 20 percent of senior leadership positions held by Māori and Pasifika New Zealanders, as well as sending zero food waste to landfills.
As well as lowering their energy use, Countdown is also working to reduce its carbon emissions, which is a long-term goal.
It says it is currently developing a strategy to achieve its renewable energy goal.