The first entirely youth-led climate summit in Auckland highlighted how young people can make a difference even at local level as well as the large scale issues such as threats to the Pacific islands.
It was held online to make it accessible to a diverse range of youth voices, said organisers Puketapapa Youth Foundation.
The attendees heard from guest speakers, participated in discussions, and contributed to interactive workshops at the flagship event on Saturday.
"The climate debate is not inclusive of young people as they don't have easy avenues to participate," said organising committee members Jessica Huang, Prithi Sharma, and Joyce Wang.
They said this means young people often feel under-represented when it comes to making decisions and taking climate action.
Young people are also constrained by factors like money or parental permission, said participant Evana Chan.
This is a problem, they said, because climate change is a future-facing issue.
"We are the ones that are going to be living in the future, not the ones that are way older than us with all the power," said Wang.
Guest speakers gave messages about small steps that individuals, especially young people, can take to get make a difference.
"I don't think this is as much about understanding the issue of climate change as much as understanding how, as rangatahi in our community, we can start doing something about it," said the Foundation's executive director Sanat Singh.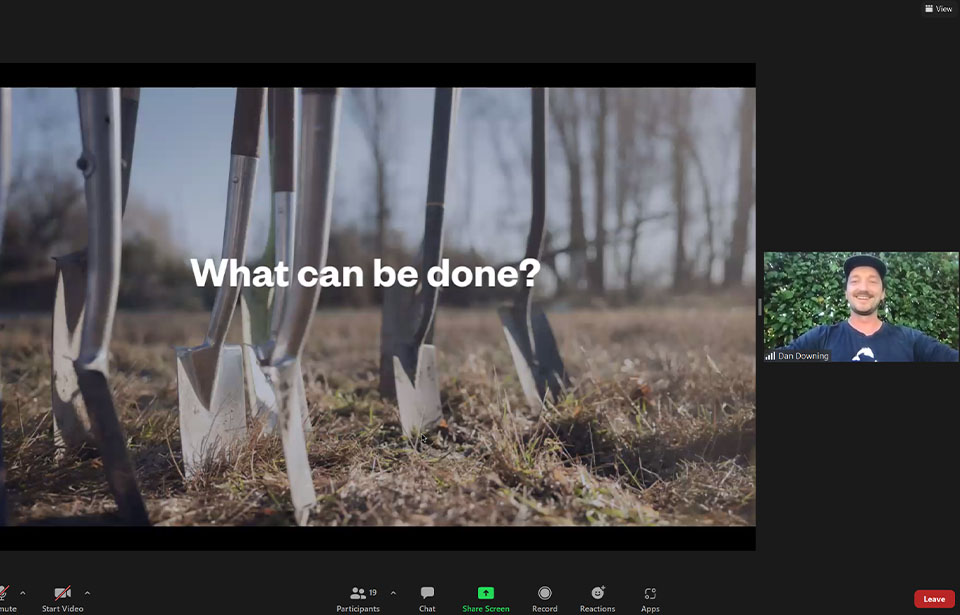 Guest speaker Dan Downing from Sustainable Coastlines explains what can be done to fight climate change. PHOTO: Joseph Hisayasu
Also discussed were wider-scale climate issues, like sea level rise in the Pacific Islands and climate refugees.
A big focus for the organisers was inclusivity, making the event as accessible as possible so that a diverse range of rangatahi could participate by hosting the event over Zoom.
"We had people from not just Auckland here, but we had people from Otago and Wellington, and they were able to join because it was an online meeting," said Huang.
However, Singh said that while this is good progress, there is still more work to be done to make Youth Foundation events more diversity inclusive.
"We wanted to bring into this event that perspective around 'how can we take indigenous voices and indigenous leadership into climate making decisions?' because that's obviously a really important message to impart," he said.
The organisers had contacted modern climate change movements seeking an emphasis on indigenous climate leadership/justice, but those speakers fell through due to availability issues.
Singh believes this action is important as it comes under the Youth Foundation's obligations to Te Tiriti.
"[How do we] build this space that is mana-enhancing, which allows Maori rangatahi and Pasifika rangatahi to come into this space and say 'yeah, we have just as much ownership as the rest of you do'?" he said.
The foundation plans to make the summit an annual flagship event, which will join other environmental initiatives they have planned like tree-plantings and street clean ups.