AI-camera trial across North Island to help protect native birds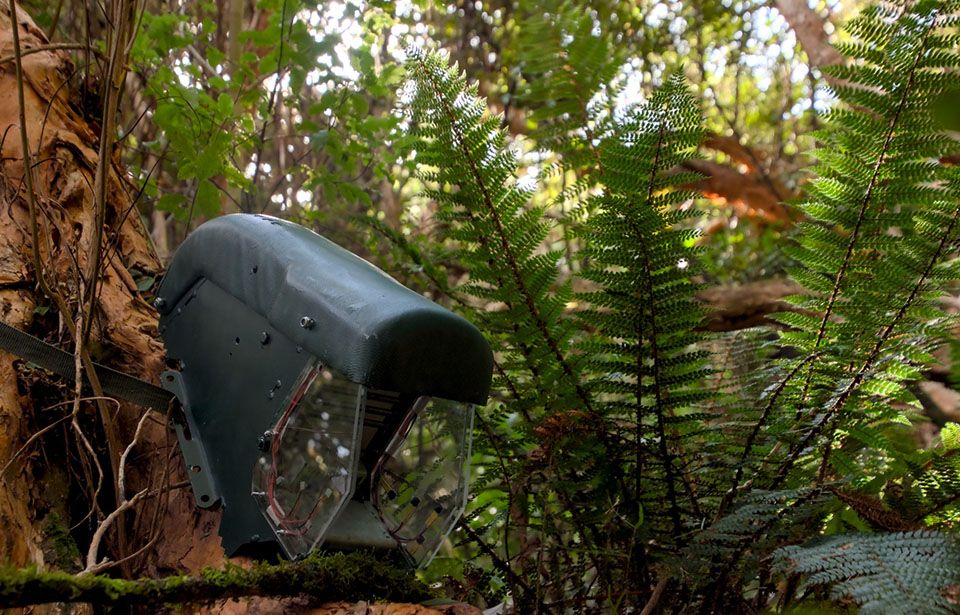 A predator trap which AI can prevent from going off if a native bird wanders in. Photo: supplied
A trial is underway around the North Island of predator traps installed with an AI camera that can distinguish between native birds and predatory pests
Emma Williams, the communications director for Predator Free 2050 Limited, says the new technology is helping to rid New Zealand of pests while protecting native birds from being mistakenly trapped.
"The AI trap has a camera that can differentiate between rats, stoats, possums. But also, if one of our native birds was to wander into the trap, it would recognise that and it would not set off," says Williams.
This new technology has been funded by the Government for the Predator Free 2050 movement, which aims to rid New Zealand of predatory pests in both urban and rural landscapes.
The movement has already made significant progress with 50,000ha of the targeted 75,000ha cleared of predators.
"We've already cleared 50,000 of those hectares of predators and defending those using a whole lot of tools and technology that we've developed and brought to market through some funding," says Williams.
Within the movement, Williams says there is also the goal of protecting New Zealand's ecosystem and creating opportunities within the community.
"We're possibly one of the largest conservation efforts in Aotearoa and we're having positive effects both environmentally but also socially and economically.
"It's having a positive impact on some businesses, and it also has a positive impact on tourism because New Zealand's biggest money earner is tourism. One of the main reasons why people come to New Zealand is nature, right?"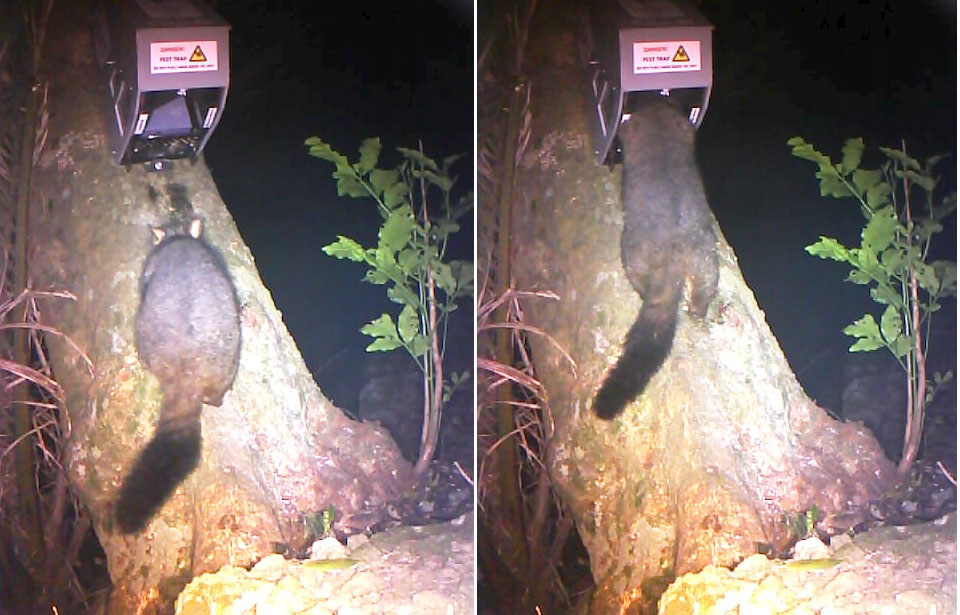 A possum will be recognised by AI. Photo: supplied
David Lewis, head of communications at Predator Free New Zealand Trust, a separate organisation that is also working towards a Predator Free 2050, emphasises the importance of community support.
"It's not just big predator-control companies. It's everybody's awareness and activity in their own backyard that really makes a difference. That's what makes this a social movement. There's about 5000 community groups [involved] across New Zealand," says Lewis.
A concern shared by both the Predator Free Trust and the Predator Free 2050 movement is how to motivate young people to join the movement.
"We need to know how to get the next generation to follow through and that's a big question back to the conservation movement, because right now a lot of our volunteers are retirees," says Lewis.
The aim of becoming Predator Free by 2050 is said to only be possible with support from the younger generations, says Lewis.
Williams suggests motivating young people through the development of technology such as the newly trialled AI trapping cameras.
"One way is getting involved in technology, research, and science. This would give them the opportunity to create and develop the technologies of what is needed in the future to reach the goal of [being] predator free."