Thirty-three-year-old chocolate bar a bonus find for op shopper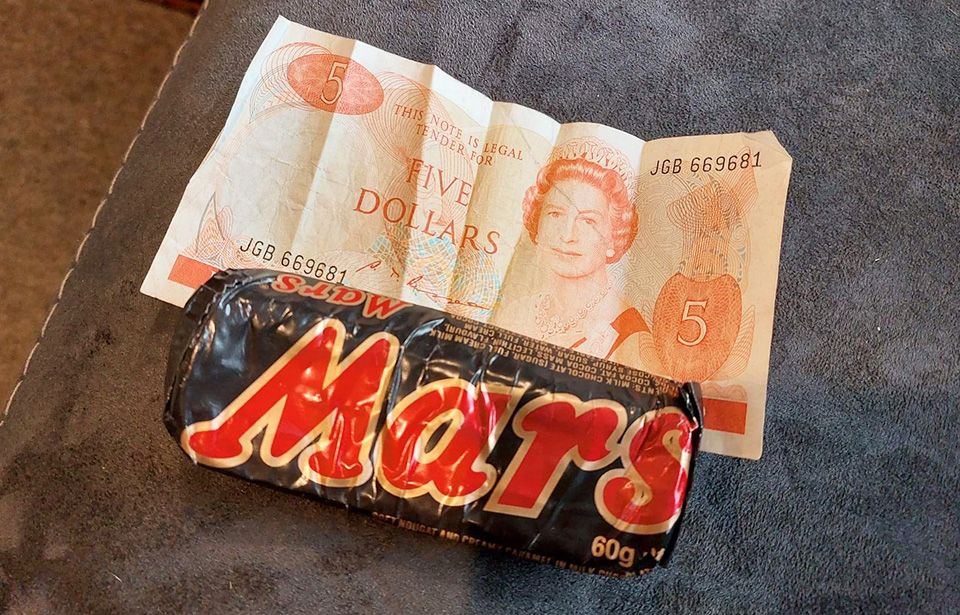 The 33-year-old Mars Bar and old $5 note found in the pocket of a $4 op-shop ski suit. Photo: supplied
Ever found an old treasure in the pocket of an op-shop purchase? Blenheim resident Amanda McMahon has.
While op-shopping in the South Island town in early July, on the hunt for fancy-dress clothing for a birthday party, McMahon came across a "hilariously ugly snow suit" branded with a Ford logo. She decided to buy it for her Holden-loving husband.
It wasn't until more than a month later that McMahon and her husband discovered what had come with the op-shop purchase.
Trying on the suit ahead of a trip to Queenstown, McMahon's husband, Shanan, gasped when he pulled an old paper $5 note from a pocket from the inside of the suit.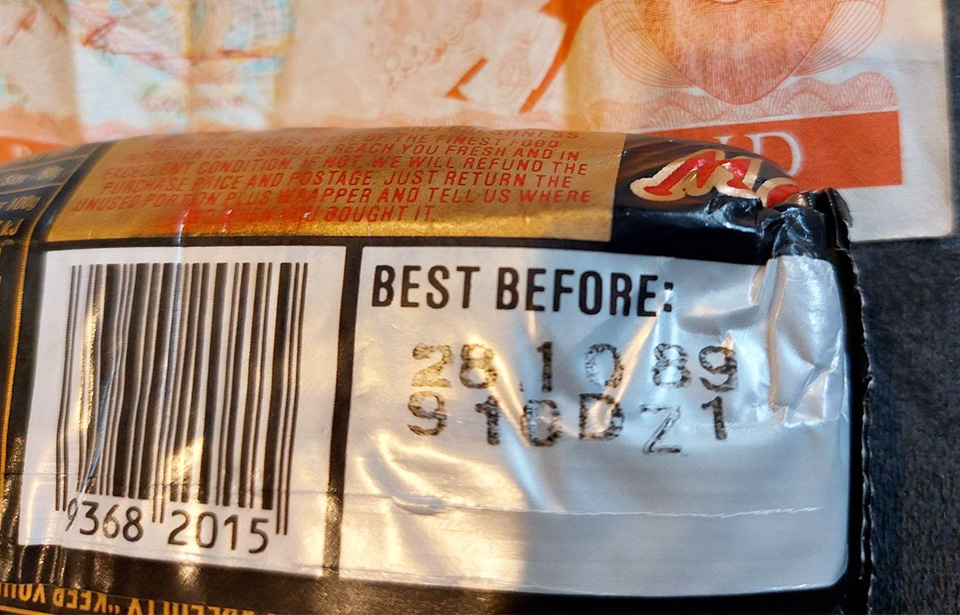 The best-before date on the Mars Bar read 28 October 1989. Photo: supplied
McMahon says she initially thought it was a Singaporean note because of the different colour.
"He was like no, it's a $5 New Zealand note, one of those paper ones and I was like, oh my god that's so old," says McMahon.
"He [dug] a bit deeper into the pocket and he pulled out this mangled, squished, Mars Bar."
The best-before date read October 1989, despite similar packaging to today's product.
"We were buzzing at what we'd found we were just so shocked that we'd found a 33-year-old chocolate bar," says McMahon.
McMahon says they are yet to open the vintage Mars bar, which she says feels quite hard.
The packaging is still intact.
At the time of speaking to TWN, the couple were still figuring out what to do with their surprise items, but have since listed the Mars bar and the note on TradeMe to fundraise for a new Holden ute.
"Part of me is like should we open it," says McMahon.
"Everyone keeps saying like open it . . . taste it, have you eaten it yet, and I'm like I don't think it's safe to eat a 33-year-old chocolate bar."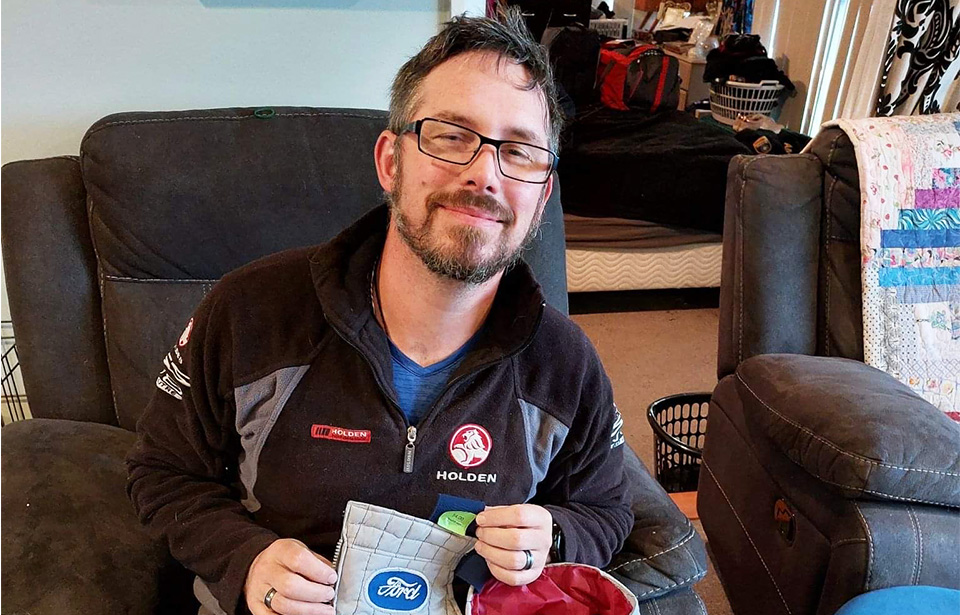 Shanan McMahon with his op-shop ski suit. Photo: supplied
McMahon says she was trying to figure out where the suit was bought - she visited about three op shops that day - but thinks it was probably Blenheim's Salvation Army shop. She bought it for $4, a dollar less than the note in the pocket.
McMahon says she goes op shopping a fair bit, but this is definitely the coolest thing she has found.
"We feel like we've won the lottery or something.
"It's just so weird - you don't find an intact 33-year-old chocolate bar. Like it just doesn't happen.
"Heaps of people were like, Oh my god that's the coolest thing I've ever heard."
McMahon shared her finds on the Op Shopping in New Zealand Facebook page on August 16. The post has since garnered 3000 reactions.
She says when they eventually went skiing and snowboarding, her husband bought a new Mars bar and a new five dollar note and put it back in the pocket.
"[He said] it's like a good omen now, I have to have a Mars bar and a $5 note in that pocket now.
"I think it's a tradition we'll keep on now."