Wedding service providers in Auckland say they expect the season of love ahead to go off like never before.
Wedding bookings are strong for the coming summer as couples denied venues or the right to host large gatherings by covid-related restrictions are making up for lost time.
The Maritime Room director, Ben Chapman, said over winter the venue had about the same number of people hire their venue for weddings as usual.
"But now that spring is just around the corner, there certainly seems to be an uptick," he told TWN.
He said there was "significantly more" people planning weddings this summer because of "pent up demand".
Wedding planner Teuila Benioni said lots of couples were now "really excited to get married".
She said in addition to an increase in demand, a lot of venues had gone out of business. "So it's been harder to find venues that suit the scope of a lot of couples' desires."
She said if people wanted to secure the venue they want, they had to book 18 months to two years in advance, compared to pre-covid times of six months to a year.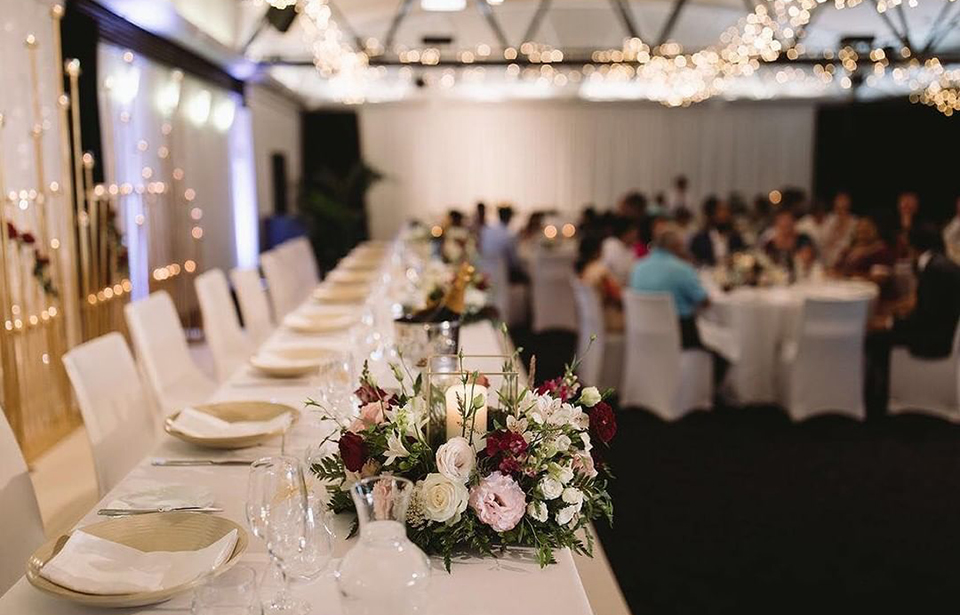 The Maritime Room director Ben Chapman says their busiest period is usually around Christmas and New Years -- but this time around it's going to be more hectic than usual. Photo: supplied
Meanwhile, one caterer is accommodating couples franticly trying to lock down a food provider.
Free Range Chef event manager Rachel Grove said they were going to be 25 percent busier than the summer of 2019.
She said bookings are "coming through a lot more last-minute".
She said people who had been waiting two years were deciding to get married now, so they were inquiring as little as a month out.
Wedding photographer Tom Hollow said he too had noticed a spike in demand for his services this summer.
He received 1200 wedding inquiries this year.
He said interest had been so strong, he has had to almost double the number of weddings he would photograph over summer, from 40 to 75.
"I think the trend is simply a backlog," he said.
He said people had been holding off because of covid restrictions.
"Maybe their parents live overseas, or their sister is in London, and there are key people they don't want to go ahead without."
He estimated around 20 to 30 per cent of weddings have been pushed out over the past two years.
Without the threat of a snap lockdown, and with the borders open, he said there was now little in the way of people tying the knot.