Auckland fans can enjoy an intimate and exclusive piano bar at the Civic's upcoming cabaret season – if they can find it, that is.
The bar – reputedly small, hot and wild – is somewhere in the depths of the 1929 theatre and something of a place for those in the know at the not-for-family shows of the Auckland Live Cabaret Season.
The manager of Auckland Live's creative industries development, Helaina Keeley, says cabaret as an artform has re-exploded all over the world.
"It's something that appeals to the naughty night-time reveler in all of us," Keeley said.
The season will take place at the Civic Theatre, the "jewel in Auckland's crown".
"I think so many people have no idea how gorgeous the Civic is, how wild and you know, glittery. We just want to show as many and share it with as many people as we can," Keeley said.
The cabaret season boasts more than 120 artists, the majority local.
"We've got some incredible New Zealand artists and companies . . . in this programme," said Keeley.s
This year's lineup includes performances by Hollie Smith, the Modern Māori Quartet, and the Australian cabaret band the Shanghai Mimi Band.
Keeley notes it is not a festival to attend with the family.
"There are likely to be nipple tassels at some point, somewhere in the evening."
Some of the cabaret attractions will be free to attend – including the hotly contested Piano Bar.
"It's a very special bespoke built piano bar that we create just for the cabaret season, that's hidden in the depths of the Civic Theatre," said Keeley.
The Piano Bar is packed with cabaret artists, musicians and cocktails.
"It's small, it's hot, and it's wild," said Keeley.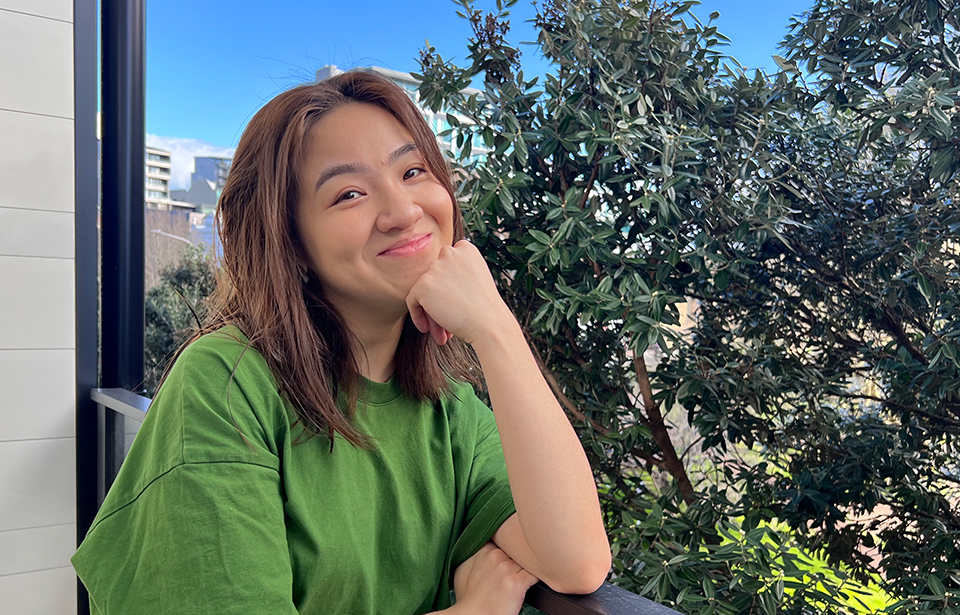 Doris Zhang is looking forward to the "really good vibe" of another Auckland Live Cabaret Season. Photo: Celia Whitley
Cabaret fan Doris Zhang said it took her three attempts to find the Piano Bar at last year's cabaret season.
"I eventually managed to see people lining up outside a secret door, and it turns out that that was the secret Piano Bar," said Zhang.
After Zhang found the Piano Bar, she went six times over the two-week season and has plans to take new friends there this year.
"The MC would go around to each table with a tablet and ask if anyone wanted to sing, and I love karaoke."
This year, the Burt Bacharachups will be at the Piano Bar from Wednesday, September 14 to Saturday, September 17.
Visitors will have a chance to perform on stage with the group as their backup singers.
The Auckland Live Cabaret Season runs over two weeks from Wednesday, September 14 through to Sunday, September 25.