Rhythm and rugs: Rug maker weaves music-inspired designs into artful creations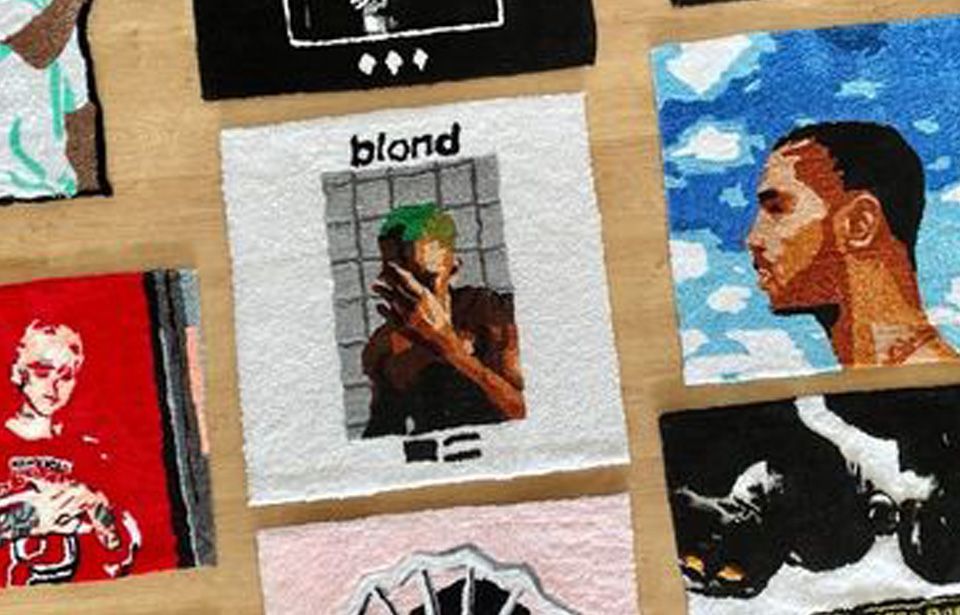 Ronak Mistry's designs draw inspiration from hip-hop and RnB music albums. Photo: Supplied.
A rug-making side hustle has seen a young Aucklander's intricate mat designs go viral on social media.
Ronak Mistry has found success showing off his rug making on TikTok, and has gained nearly 20 thousand followers on his account 'RugsbyRonak'.
The 20-year-old says he bases his designs on what he thinks will look 'cool' as a rug and takes inspiration from popular music albums.
"I'm not afraid to do more detailed designs and I try to focus on the smaller details. There aren't many music related rug makers."
Mistry started learning his craft during lockdown and says people enjoy the social media content he produces as it can be 'satisfying' to watch.
These videos consist of Mistry commentating over montages of him making the rug or shaving it, which is the last stage of the process.
Mistry says his success has been fuelled by his social media presence across platforms such as Tiktok, Reddit and Instagram.
"All my rugs are music related, if someone is about to drop an album then the traction for that artist will go up and I'll try to ride the wave to boost engagement."
He says each design takes around seven hours to complete and he can finish two to three a week alongside his full-time job at Bunnings.
"The rugs are usually 1.5 metres by 1.5 metres and the time it takes to make each rug depends on how big it is and how detailed the design is."
"My favourite pieces are the ones I have put more effort into, which are my most recent ones because I'm proud of how they turned out."
Mistry's pieces have sold in the US and Canada, where the music he chooses as inspiration is popular, as well as in New Zealand.
His most popular rugs feature album covers from artists such as Drake, Tyler the Creator and Frank Ocean.