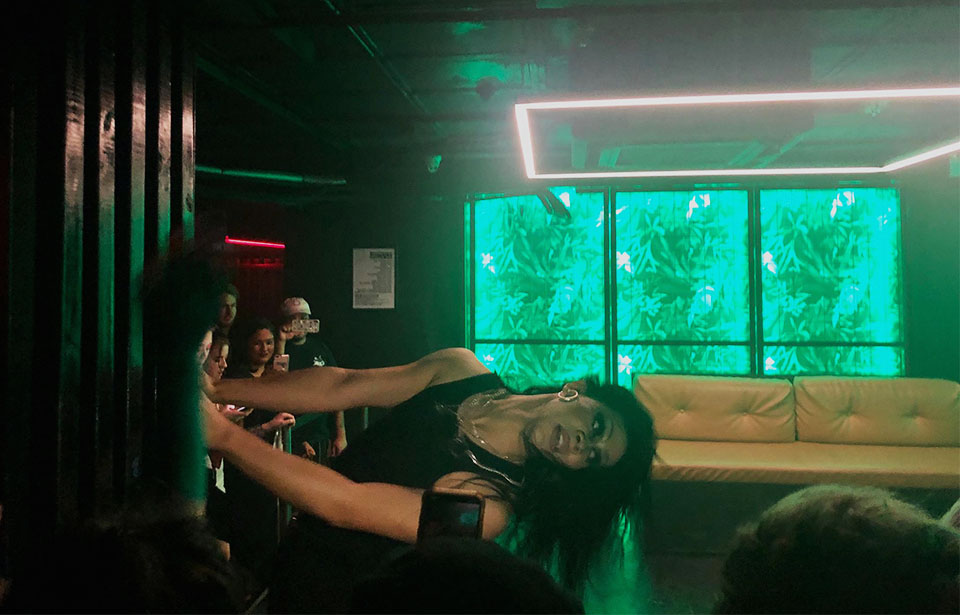 Approximately 300 people attended the event, and Ego's performance (pictured) was a highlight for all. Photo: Isabella Durant
Over 300 people attended the opening night of the event, titled 'ADAM', at Impala, and $600 was raised from door donations for Ending HIV.
The premiere on May 2 featured a selection of disco, house and ttechno DJ's as well as a drag performance at midnight from drag queen duo 'Murder Haus'.
Owner of Impala Daniel Farley and his friend Luke Ryan created the event and were surprised no one else in the CBD had run an event along these lines.
Mr Farley said he had the idea over a year ago, but the pair have been working intensely over the past three months to create what they hope fills a gap in Auckland's night scene.
"There is definitely sadly still some ugly prejudice you observe occasionally at venues, and lack of somewhere to really celebrate this very open, beautiful and interesting sector of society.
"We really saw a lack of something quality for that community in Auckland.
"We hope that we are doing our little bit to help with that in starting the whole ADAM concept," he said.
Monty Montgomery, a drag king who attended the first event, said they were happy to see events like this happening in spaces they usually "wouldn't feel safe as a queer".
"When you go overseas to cities such as Melbourne there is a massive amount of care and attention focused on inclusivity of the queer community.
"It's awesome to see our community doing something about the lack of queer visibility and spaces," they said.
Daisy Warren, who had never attended an LGBTQI+ event before was "pleasantly surprised" about the positive atmosphere of the opening night.
"Everyone was so fun and welcoming. I can't wait to see what else Impala does in the future," she said.
The event will continue every second Thursday.