Most New Zealand Universities are not Rainbow Tick accredited, with spokespeople saying that their *LGBTTQIA+ services are still on a par with the nationally recognised testing standard.
Lincoln University, University of Canterbury and Victoria University of Wellington say they do not have the tick while University of Auckland and University of Waikato are not listed as Rainbow Tick certified organisations and did not respond before deadline.
The certification tests whether a workplace understands and welcomes sexual and gender diversity, involving an on-going quality improvement process.
But Lincoln University Student Association president Jeremy Kilgour says the frameworks implemented from inside tertiary providers are still beneficial to queer students.
"I do know all tauira are supported no matter their sexual orientation," he says.
A similar view is shared by spokespeople from other Universities without the accreditation.
The Rainbow Tick was considered at Canterbury, but they instead chose to take a "wider approach," said the university's Rainbow advisor, Ari Nicholson.
"Rainbow tick is a great initiative for mainstream organisations (…) and is also a marketing tool to show they are socially responsive," says Nicholson.
"We can do just as much without the rainbow tick and we understand every university in Aotearoa is increasing their rainbow responsiveness, regardless of their rainbow tick status."
But Canterbury law student Rana Cawley says that while she agrees support services are in place at her institution, she would like to see this taken further.
"Being queer feels tolerated here, not celebrated," says Cawley.
"It could be a wider Canterbury culture thing, but that's the atmosphere right now."
This sense of celebration is something a Rainbow Tick can bring about, says Rainbow Tick's acting programme director Wikitoria Gillard.
"Rainbow Tick would definitely encourage queerness to be celebrated," she says.
"We audit how authentic the organisation's commitment is to help these staff and students feel safe and proud all year round," she says.
"That's the thing, visibility creates celebration to me.'"
Gillard also says that while Rainbow Tick is set up to educate staff on LGBTTQIA+, the effect filters down to students through lecturers and support staff who then understand the community.
In response to organisations seeing Rainbow Tick as a marketing tool, Gillard says that is not the intention.
"Some think it is a 'we'll pay you some money and we'll get a sticker' situation, when it is actually a rigorous process where we look at policies and interview employees," she says.
"It's not meant to be a marketing tool, and if that's an organisation's motivation, we don't really want clients like that."
AUT, Massey University and University of Otago have all applied for and received a Rainbow Tick for 2022.
AUT reports from focus group feedback that the Rainbow Tick has had a positive effect on students, with staff saying students mentioned it as a reason for making AUT their first university choice.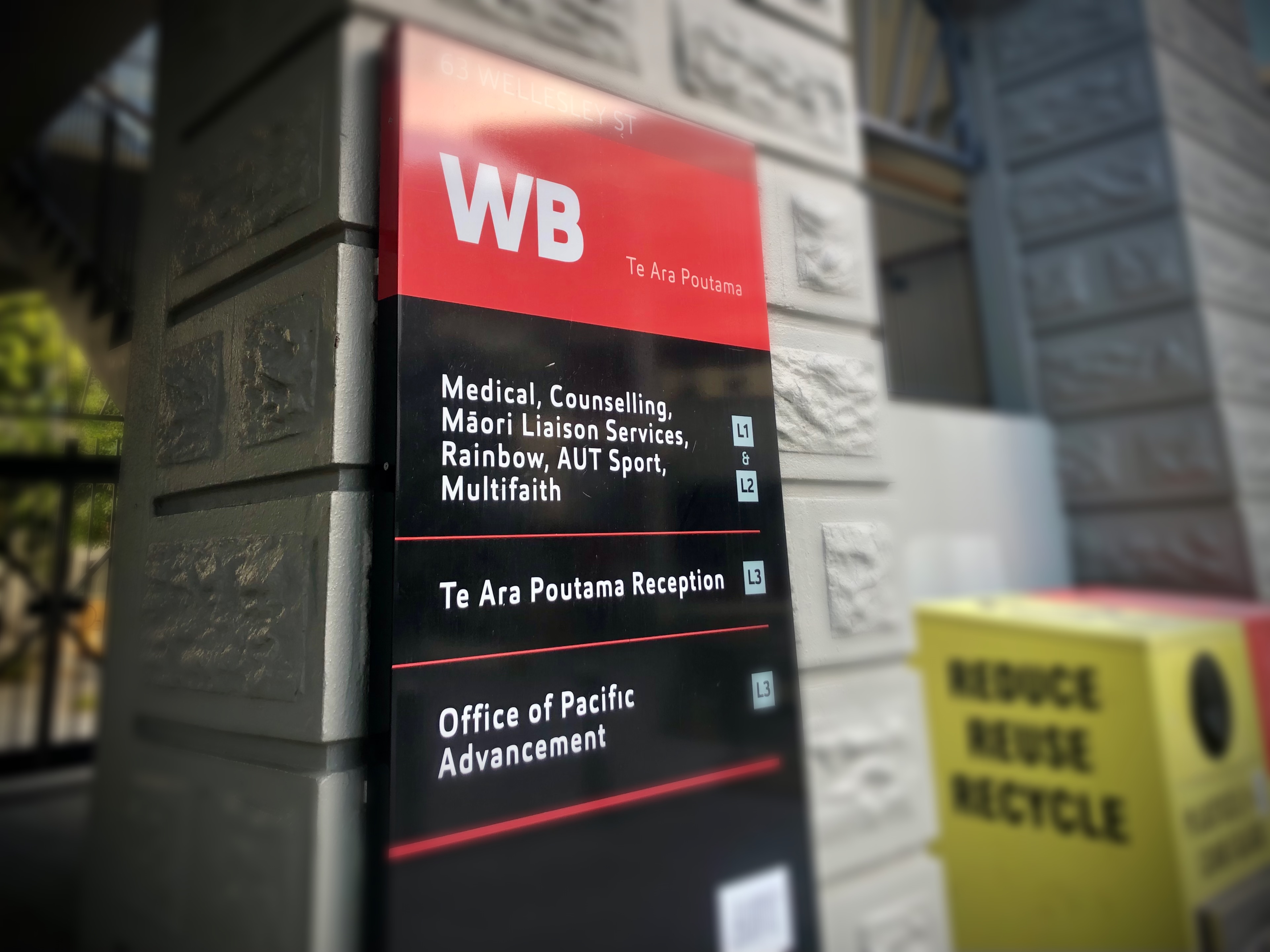 AUT found its Rainbow Tick status encouraged some students to make it their first university choice. PHOTO ALANA RAE.
* LGBTTQIA+ is an acronym used in New Zealand where one of the Ts is for Takatāpui. "The use of 'takatāpui' as an identity is a response to western ideas of sex, sexuality and gender, and emphasises one's identity as Māori as inextricably linked to their gender identity, sexuality or variation of sex characteristics," states the takatapui.nz website.