This photo series is about a time shared between ourselves, our family, our food, and our environment.
It is a time of the day when we lift our chopsticks or fork, put something into our belly and ask the kids what they did at school.
Often, when we visit a restaurant, we take photos of the food and a selfie with our friends. But when we have dinner at home, we don't feel that urge to capture this moment.
I wanted to explore the difference between the mundane and the special, hear what stories we tell each other at dinner, see how we connect with others and ourselves at dinner time. And even how we set up the furniture.
Come meet the neighbours on Nile Road.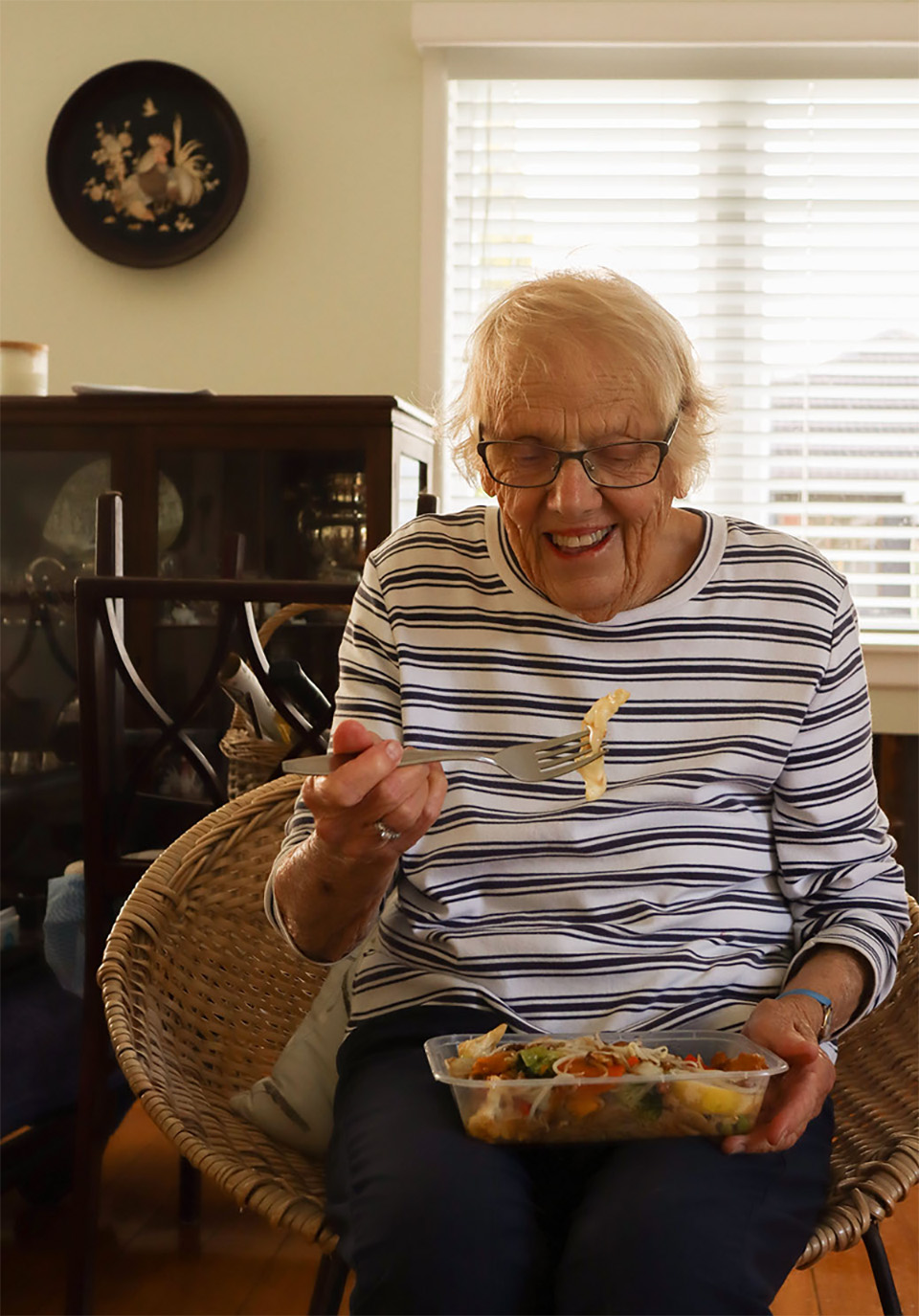 4.30pm: JeAnne Anne, eating Thai stir-fry from a local takeout shop. Thanks to the Auckland Anniversary floods, her furniture, including her table, was taken out of the house.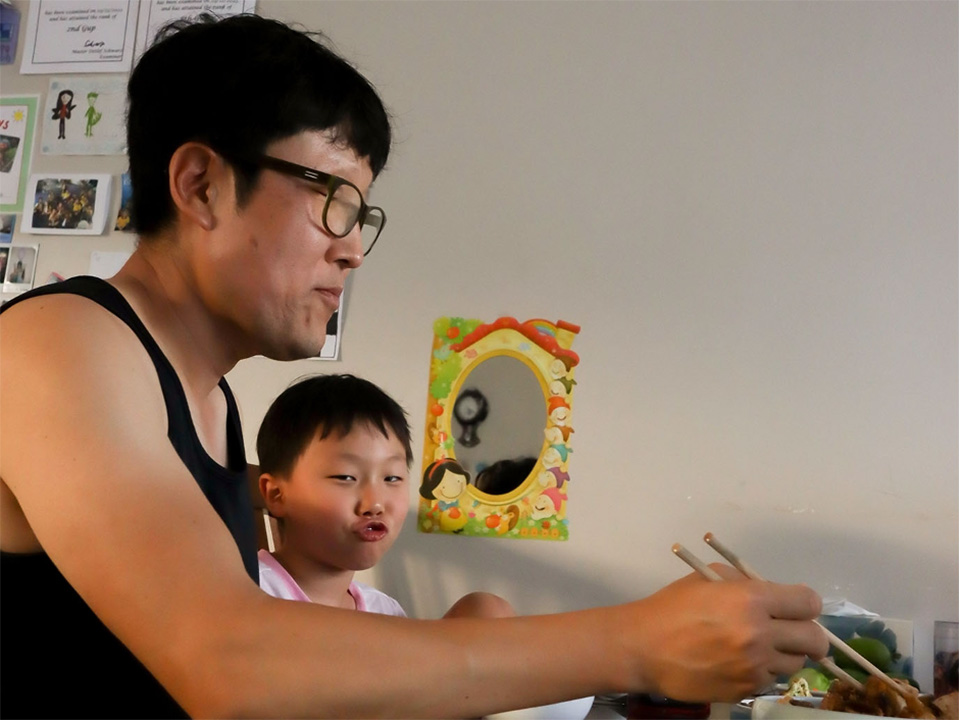 5.30pm: Aiden's dinner consists of steamed purple and white rice, spicy tofu, cucumber, carrot slices, strawberry tomatoes, and egg pancakes. He is pictured here with his father, Junghyeon.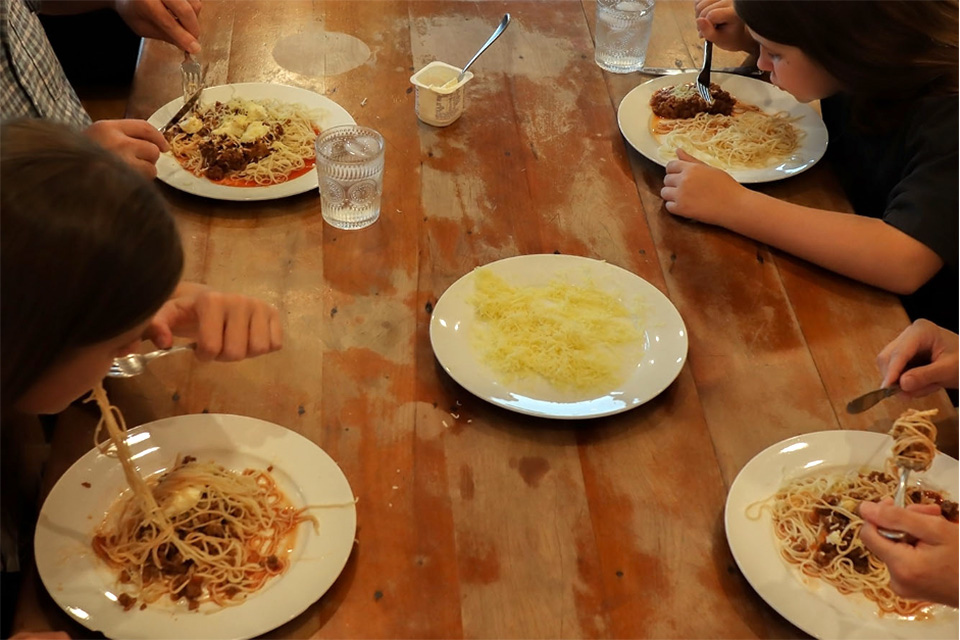 6pm: Sheree and Glenn's family have spaghetti bolognese - cooked by Glenn in less than 15 minutes.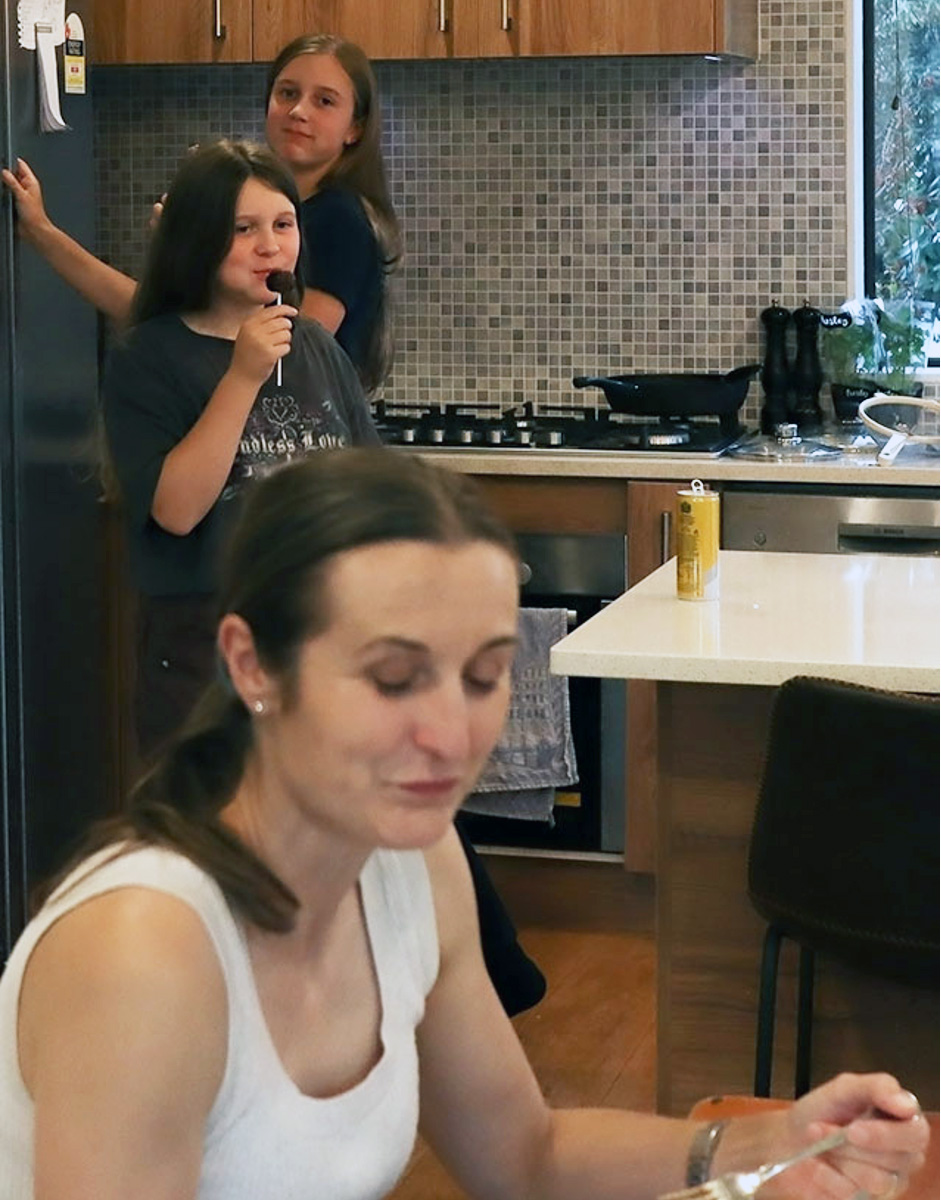 6.10pm: After dinner, Katie and Emily (behind) go for homemade cake pop.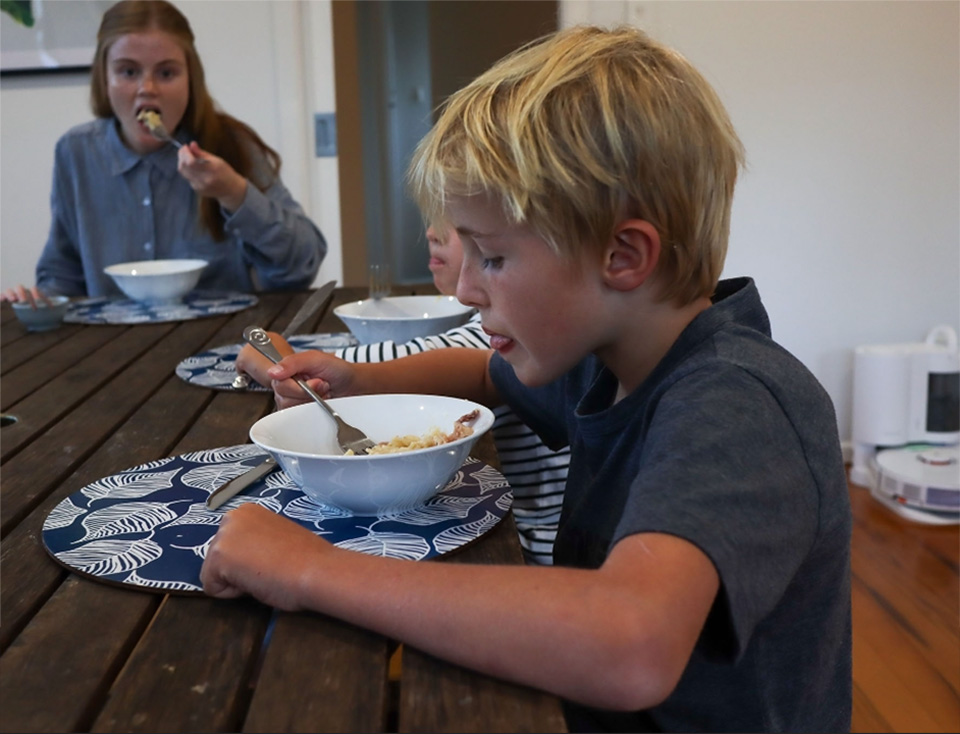 6:45pm: Dylan and Sarah's family recently moved to Auckland from South Africa. The family is having carbonara for dinner on a picnic table in the lounge.
This series is also about neighbourhood.
The Nile Road neighbours welcomed me into their homes. They shared with me how the Auckland Anniversary floods affected them, how they helped each other, how they recovered from the flood, how they will build their family here.
One neighbour, Dylan, asked: "I wonder if people are more welcoming now because of [the flood]. It made us open doors and let strangers into our house."