National Poetry Day 2017 - celebrating its 20th anniversary - once again unleashes the power of Kiwi poets on Friday.
This year's programme features more than 100 dynamic and accessible events, workshops, and competitions, featuring acclaimed poets, new voices, young writers, and poetry enthusiasts.
From slam poetry to sonnets, from stages to pavements, poems will be created in a myriad of venues around the country - cafes, bars, schools, university campuses, community centres, retirement villages, marae, libraries and theatres – as well as on buses, trains and ferries.
Mother and daughter team Ruth and Volitta Bioletti have collaborated on the fourth show from Theoradical Hobohemians - An Interview with Mary Shelley.
The play will be performed at the new Shanghai's Lil's bar on K Rd on Friday, August 25 at 7pm.
The one-act play, written by Ruth Bioletti, centres on an interview with young gothic writer Mary Shelley about her smash hit Frankenstein. Shelley was a published writer, radical social commentator, mother and wife of romantic poet Percy Shelley.
"Not many people know that Frankenstein was written by a woman, let alone an eighteen-year-old woman," said Ruth.
"It's an absolute pleasure to work with my daughter. This is our third show we have done together and I really felt she was the right person to play Mary Shelley."
Voilta Boletti says the play is about Shelley's life and her love of Percy Shelley and the circumstances and treatment she had to endure as a woman in the 19th century.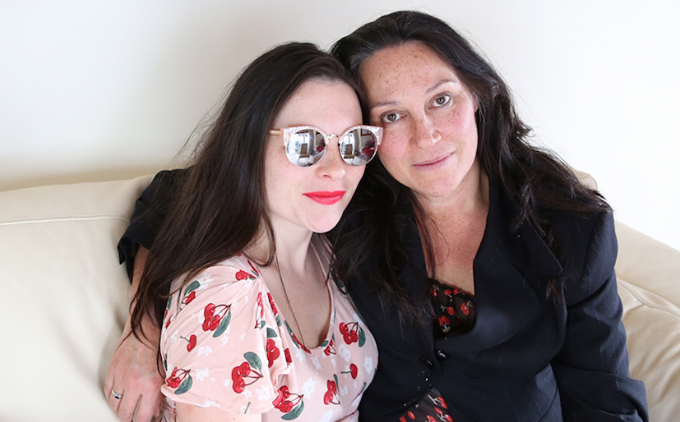 Mother and daughter team Ruth Bioletti (right) and Volita Bioletti. Photo: Hayley Stevenson
David Grierson, who has had dozens of credits in film and TV work, plays theologian Jonathon Edwards.
"My character is a very straight, serious academic type," he says.
"A show needs rehearsals, and so speaking the character and running through the script with Volita gives confidence that this show will be done well and make the right impression.
"Ruth asked me to play in this. I said yes to it during our first meeting about it.
"In my work with people with mental health disabilities, I am a reserve drama teacher for a small group of adults. We have produced short films and are currently making a radio play.
"In 2015, two of our short films won Silver and Bronze Remi awards at the Austin Worldfest in Texas, which is a short film festival," said Grierson.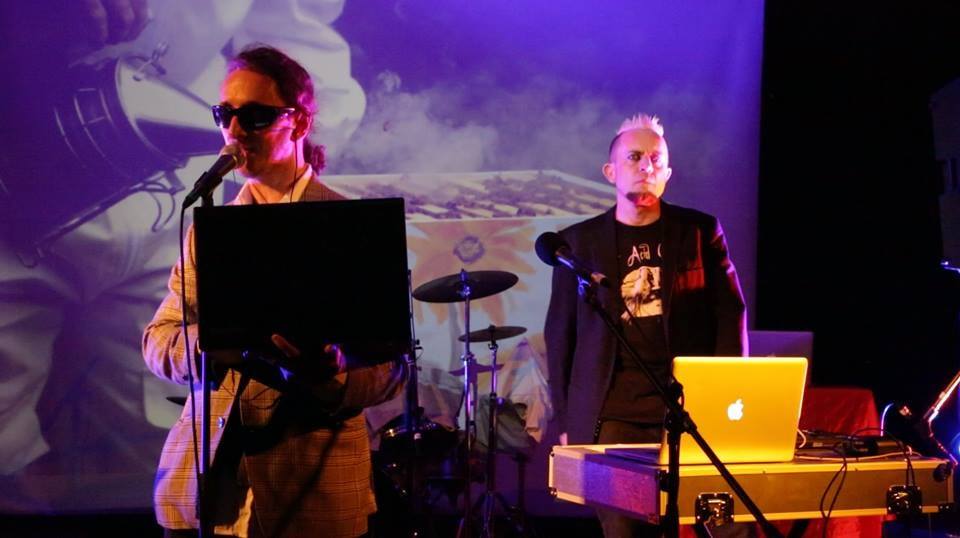 Renee Harrison, a vision-impaired poet, will play Lord Byron. Photo: supplied
Renee Harrison, 41, is a vision-impaired poet who has had his work published internationally.
"This is my third show with the Theoradical Hobohemians - I have been with them since 2014.
"I play a romantic figure, Lord Bryon, one of the greatest bisexual celebrities of his day who wrote the famous novel Don Juan.
"I'm like the literal critic who asks the audience questions about the interview with Mary Shelley," says Mr Harrison.
After the short play there will be a Gothic open mic session and the audience members will be invited to bring their favourite Shelley and Byron poems, or original poems.
Poets will receive feedback from Lord Byron, Percy Shelley and Mary Shelley and the winner will receive an autographed copy of Frankenstein.
Costume dress will be optional but hats and fake moustaches are a must. A free jazz show will follow at 9pm.