Business suits, onesies and school uniforms were all soaked in Herne Bay on Thursday when nearly 60 people plunged into icy water for the Heart Stopper Challenge.
The challenge, held by Heart Kids New Zealand, raises money for the 12 babies born every week in this country with a congenital heart defect.
Teams had to sit in a tub of eight degrees water for five minutes before getting to warm up in a spa.
Their efforts at Gables Kitchen and Bar saw almost $13,500 raised by 10 teams with the amount set to increase over the coming days.
Organiser Susie McCarty said the challenge was "fantastic".
"Last night's event was one out of the box," she said.
"Our heart stopper challenge . . . is our way of honouring those children and being able to have a fun fundraising event that brings a lot of people together at the same time."
The challenge is based around a procedure surgeons used to use when performing open heart surgery on babies.
"[They] would fill the chest cavity with an icy slush," said Ms McCarty.
Gables Kitchen and Bar donated use of their venue along with prizes.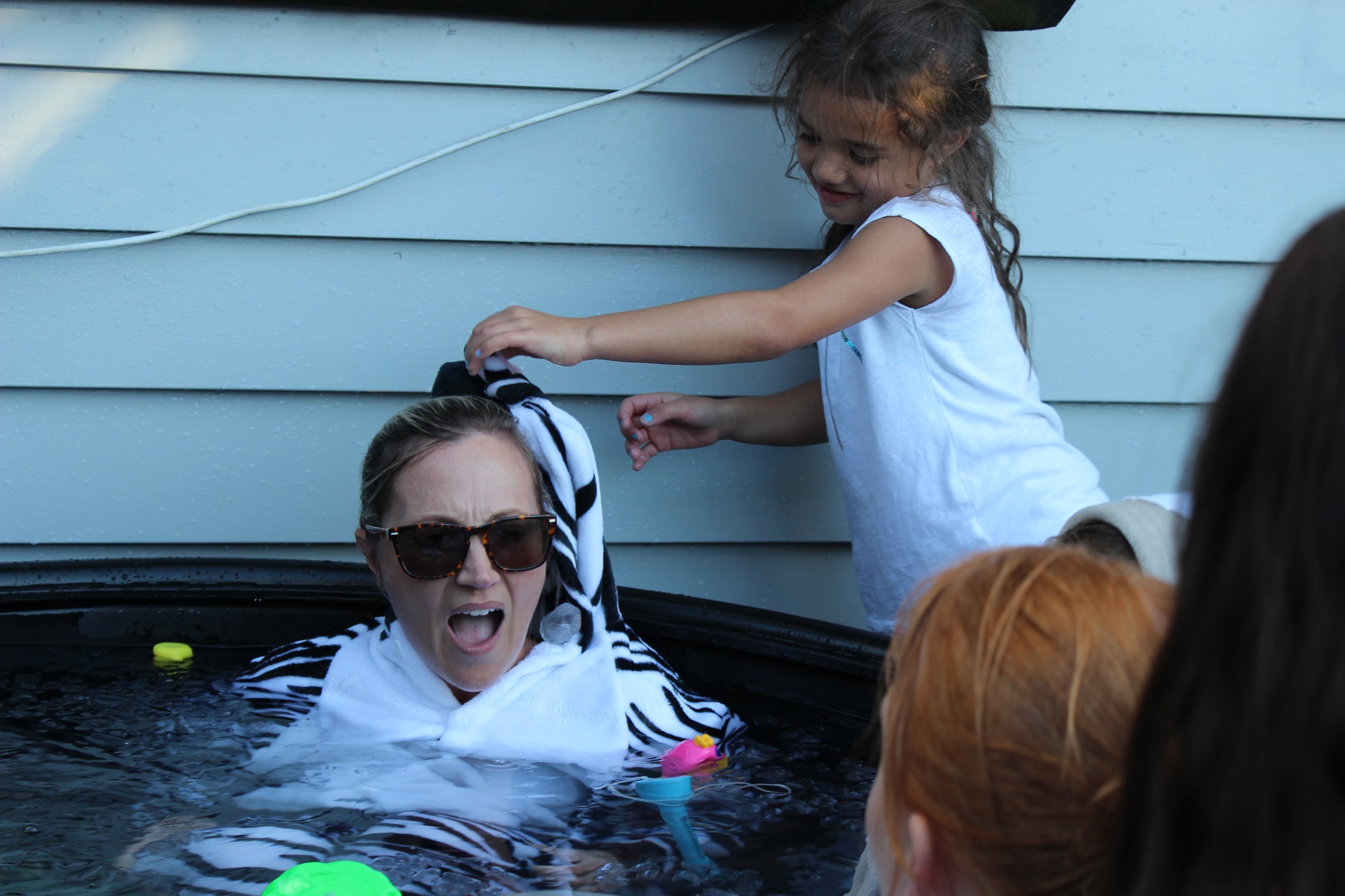 Xanna Pereira puts ice down the back of Portia Lawrence. Photo: Tara O'Halloran
Bar manager Ossi Leilua said: "[We are] always keen to help out. It's good for the community and good for us."
Mr Leilua said the staff would have a team in the challenge next year.
Alex Lancaster, a father of a child with a heart condition, said this sort of fundraising was great.
"Just fundraising on a street corner doesn't really work anymore – you have got to add some fun to it and get people involved," he said.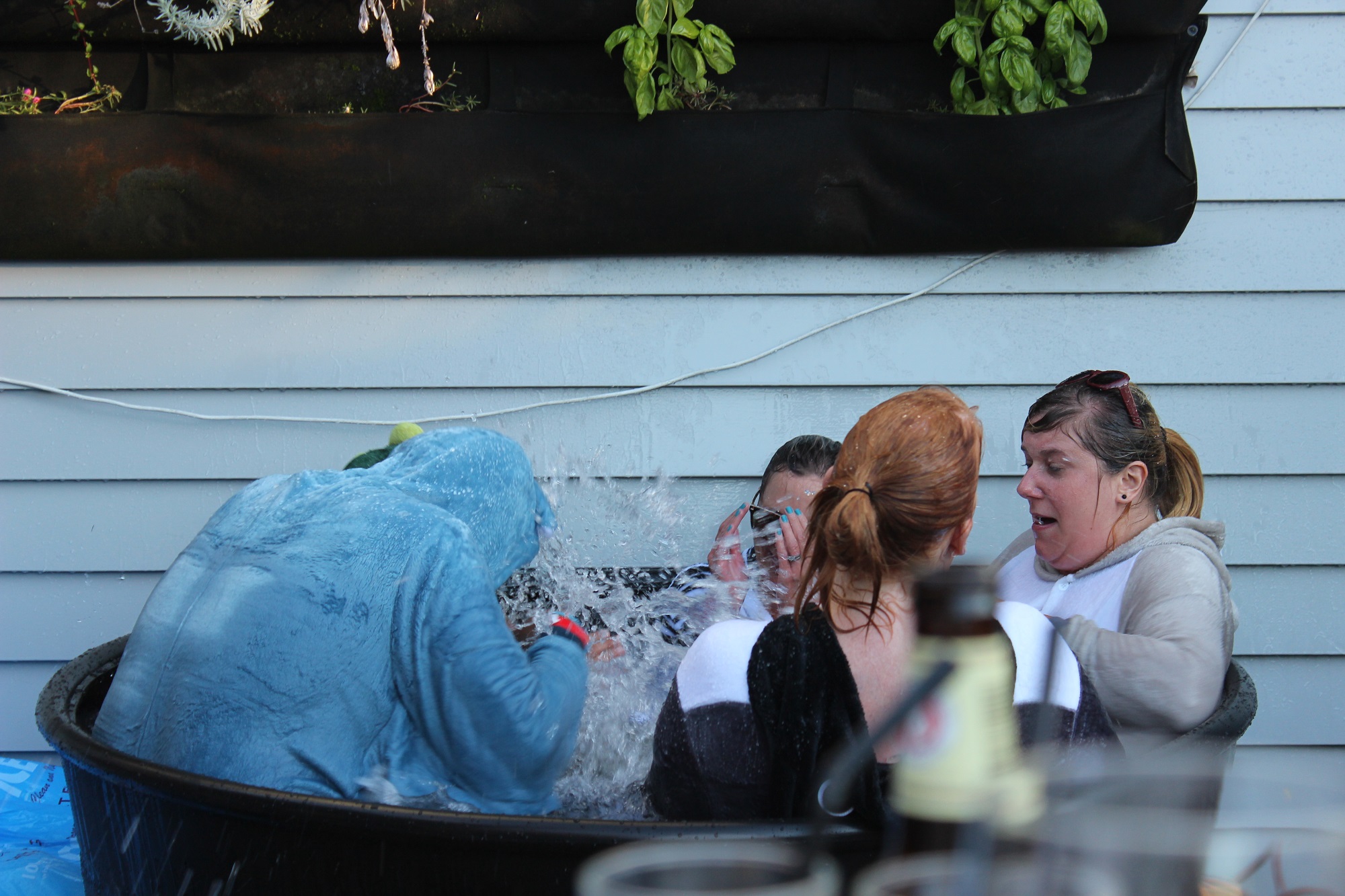 Leaseplan 1 splashed their way through the final seconds of their challenge. Photo: Tara O'Halloran
Kevin Rochester has taken part in the challenge several times.
Leaseplan, the company he works for, had three teams in the challenge.
"We think it's a really worthy cause," he said.
The next Heart Stopper Challenge will be held on April 30 in South Auckland.
Watch Leaseplan 2 take the icy plunge. Video: Tara O'Halloran