A dog day out in Auckland provided a welcome diversion from the tough times Kiwis are enduring after the Christchurch massacre.
All things dog-related descended upon the city's waterfront as canine lovers and their furry friends gathered for a day of shows, games, prizes and stalls on Saturday.
Organiser Amy Pollard said the day was all about having fun, and although it had been planned for months, it had come at an unexpectedly valuable time.
"I think it is really important especially at the moment. Auckland and the rest of the country are going through a really tough time, so I think [it] has been really great just for energy."
She said patting and cuddling dogs can be very therapeutic; owning pets is known to help with their owner's mental health.
Shaun Robinson, chief executive of the New Zealand Mental Health Foundation, says interacting with animals can have a considerably positive effect on a person's wellbeing.
"It brings people together, alleviates feelings of loneliness and social isolation, and can reduce feeling of stress and anxiety."
Canine Friends Pet Therapy, a New Zealand charity, agrees, saying that health research consistently shows that through interaction with animals, many people have great improvements in their health and attitude.
Ms Pollard said the event was especially beneficial for those not fortunate enough to own a pet.
"There are a lot of people around Auckland that can't have dogs for whatever reason, because of their living situation and that kind of thing, so this is a really great time to come together and fill your dog quota, get your pats in and that kind of thing."
During the day there were stalls set up for those that don't own dogs where they could learn about adoption. Auckland Puppy Rescue held a puppy patting area.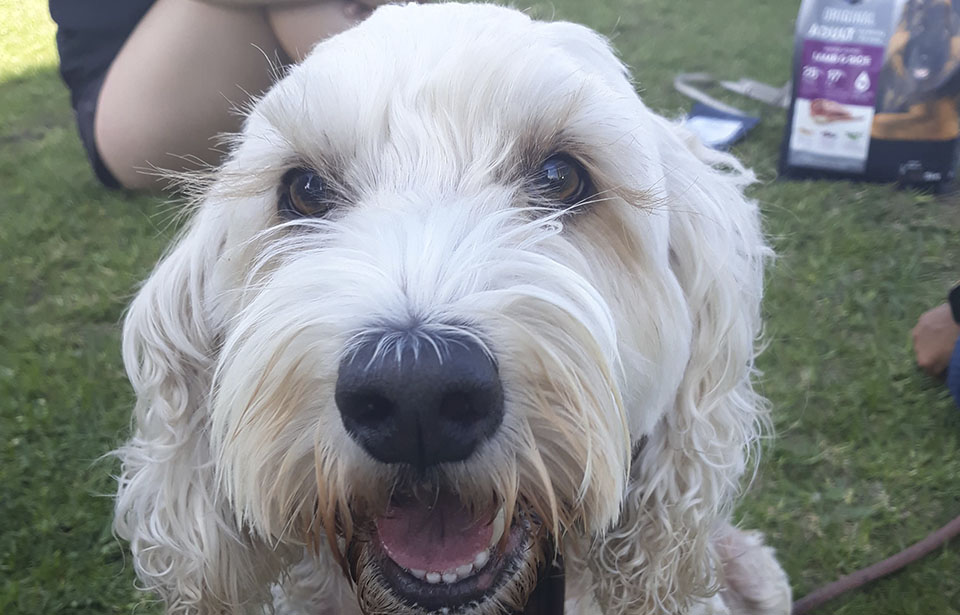 Doggy delights at the Wynyard Quarter. Photo: Hannah Kronast
Sydney Young, a design student at AUT University, said her favourite part was being surrounded by dogs, as her flat doesn't allow for pets.
"I feel like being outdoors and around animals is a way to relax, because being around dogs is so relaxing and good for me mentally."
The main event of the day was a dog show, featuring big mutts, small pooches, and dogs that looked like their owners.
MC Hamish Parkinson said the dog show was a big hit because pets were a source of pride their owners.
"Animals make you happy."
---
Need to talk?
Free call or text 1737 any time for support from a trained counsellor.
Lifeline - 0800 543 354 (0800 LIFELINE).
Youthline - 0800 376 633, free text 234 or email talk@youthline.co.nz or online chat
Samaritans - 0800 726 666.