Auckland Turkish market raises over $16,000 for earthquake victims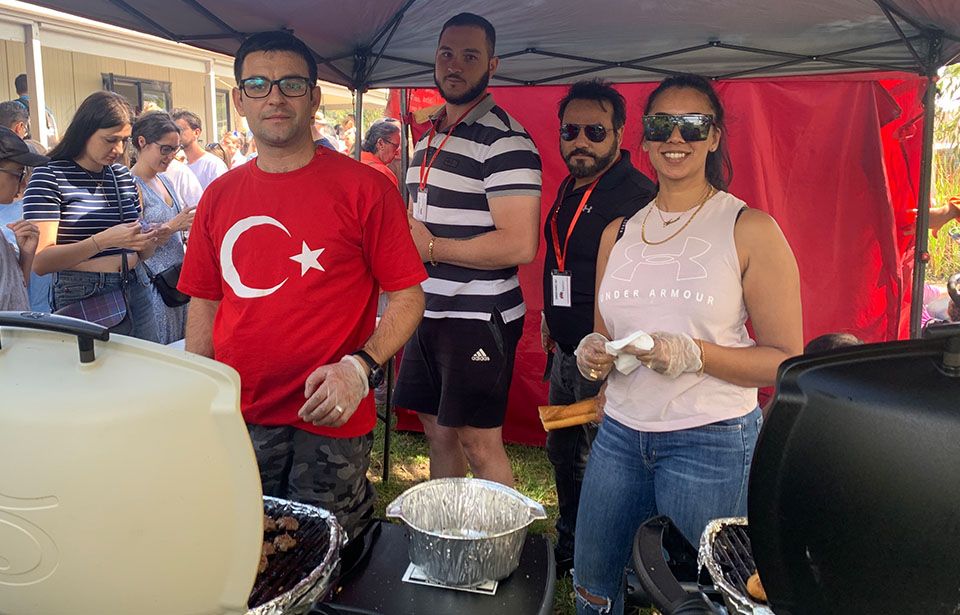 Volunteers from Auckland's Turkish community unite to raise funds for disaster relief in Turkey. Photo: Rebecca Lu
Auckland's Turkish community has raised more than $16,000 for victims of the Turkey earthquakes through a market day at the Onepoto Domain last Sunday.
The market showcased Turkish culture, selling traditional food, drink, handmade crafts and clothing, with proceeds going towards relief efforts.
Event organiser Ayla Yenidogan, who is originally from Turkey, says the fundraiser was a way for the community to unite and support victims from afar.
"We have many friends here that were affected deeply. They've lost so many relatives back in Turkey, and we had to do something. We needed to do something."
Yenidogan says community members were quick to volunteer their help.
"Everything that you see here today has been donated or handmade by our community; everyone has chipped in.
"We can come together if we want to. I was getting messages from people I didn't even know and it was great. Happy tears I cried, happy tears."
The support from people outside the Turkish community was also overwhelming, with hundreds of local residents coming to immerse themselves in its culture.
Iranian attendee Sahar Firoozkoohi says it was heart-warming to see people gathering to support a cause that may not directly affect them.
"I love to see people coming together like this; it reminds me of the fundraising efforts for the recent revolution in Iran and how readily people banded together in support.
"I'm not Turkish, but I love the food and the culture. When you take time to experience a part of someone else's culture, it builds understanding and empathy, which is especially important in times of disaster," Firoozkoohi says.
Auckland's Turkish community are still feeling heartbroken for their country a month after the earthquakes.
"They are still struggling over there. There is still suffering going on, and it will take a long time for them to come to terms with it," Yenidogan says.
According to the Turkish New Zealand Friendship Society, the money raised is enough to provide three container homes in Turkey, each accommodating a separate family.
The money will be sent to Ahbap, a charity organisation providing support to those most in need.